FTx Business Solutions is committed to bringing our customers the most technologically advanced retail tools to support their day-to-day operations, in-store advertising, and online marketing, and that's not all. We also publish helpful business articles every week on the FTx blog to help retailers like you make the best business decisions possible.
This month, we taught our subscribers how to create daily sales reports, how to open a liquor store, how to develop a new business plan, and how to create professional-looking graphic designs.
Each how-to article was in-depth and we can't recommend strongly enough that you read the full articles if you want to get the most out of every topic.
In case you missed them, here are the highlights of our September blog posts to whet your business appetite.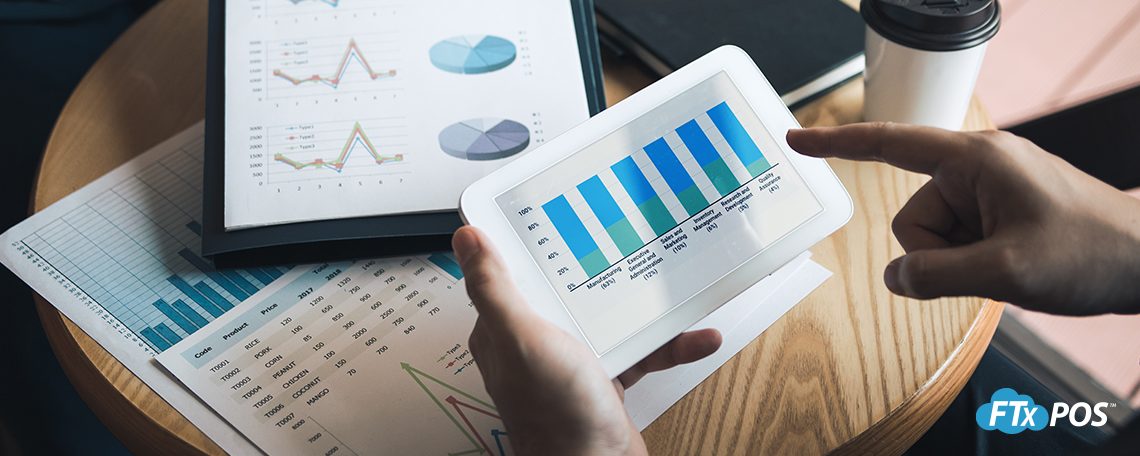 In our first September article, How to Create an Effective Daily Sales Report, we outlined how to generate and analyze daily sales reports, which retailers can use to achieve their short and long term business goals.
A daily sales report is a business management tool that provides managers and sales teams with relevant sales information. The purpose of reviewing this kind of sales information every day is so that sales teams can analyze their current sales strategies, amplify the successful strategies to increase sales in the future, and eliminate the sales strategies that have failed.
We specifically covered:
• How to Access Your Daily Sales Reports
• The Benefits of Reviewing Your Daily Sales Reports
• The Data Criteria You Should Export
• How to Leverage Your Daily Sales Report DataIn order to easily access and analyze your daily sales reports, we first recommend that you invest in the right Point-of-Sale system, like FTx POS, which will capture your sales data accurately. FTx POS collects all of the daily sales data you need to generate relevant reports. Our POS comes fully equipped with reporting automation for daily sales reports, outstanding purchase orders reports, and inventory reports, among many other sales and inventory reports. With FTx, you will be able to monitor and analyze the KPIs of your sales team and encourage your cashiers accordingly.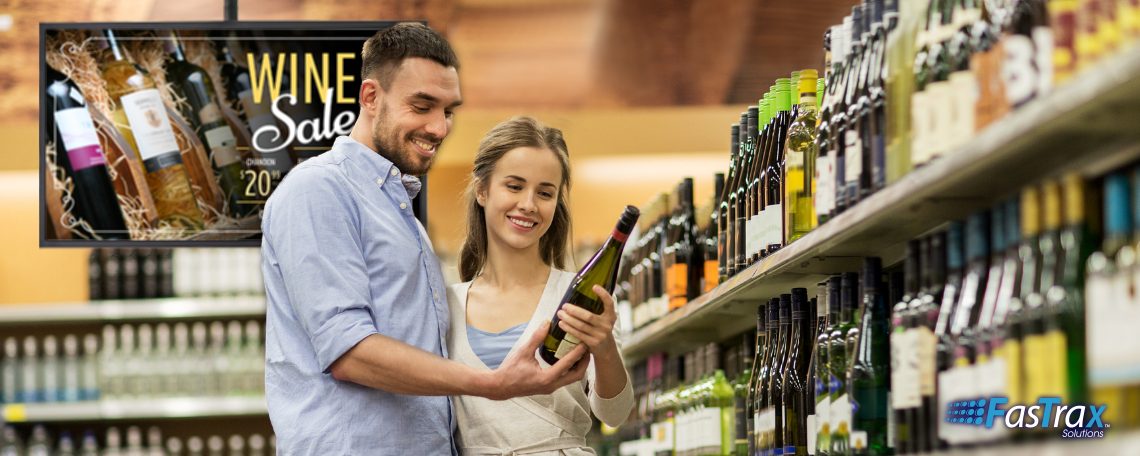 The second article we published this September laid out 5 Tips for Opening Up a Liquor Store for all of our subscribers who have been flirting with the idea of investing in a liquor, wine, or spirits retail store. Interestingly, liquor stores have long since been proven to be both recession and depression proof, which means it's never a bad time to open one.
To assist readers with going into the liquor business, our full article covered the following business aspects in detail:
• Liquor Store Business Requirements, Permits, & Licenses
• Business Entity Types that Best Fit Your Liquor BusinessThe article then went on to describe how new liquor retailers should equip their store locations with the right POS system, digital signage system, and loyalty rewards program so that they incorporate the best marketing strategies into their daily operations.Since digital signage is a dependable way for liquor stores to implement highly effective in-store methods of advertising sales, we recommend FTx Digital Signage. Our digital signage solutions help liquor stores showcase new items, weekly specials, tasting events, and more.We also recommend FTx Loyalty to liquor retailers who want to retain customers. Loyalty programs enable liquor stores to promote members-only deals, discounts, and specials, which accomplishes two important goals. It attracts customers to join the program and it encourages program members to shop more frequently and spend more when they shop.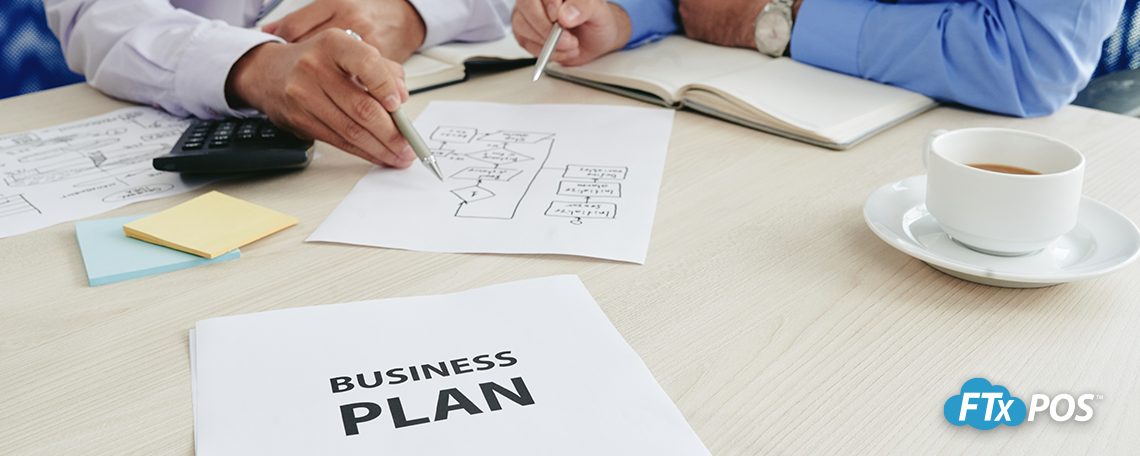 Our next September article walked readers through the 7 Steps to Developing a New Business Plan. Whether you just incorporated your business yesterday or your store has been around for ages, it's always a good idea to develop a business plan in order to understand the current value of your enterprise and the projected value of your business's financial standing in five years.
There are two kinds of business plans that you can write. Depending on your reason for needing to develop a business plan in the first place, you can either create a short, one-page document called a "lean business plan" or a lengthy, detailed document called a "traditional business plan."
The key elements that you'll need to include in your lean business plan are:
• Company Description & Mission Statement
• Consumer Pain Points
• Brand Solutions
• Target Market
• Revenue Streams
• Marketing Channels
• Core Expenses
• Team & Key Roles
• Business Milestones & GoalsIf you believe a lean business plan won't cut it. Then you'll want to develop a traditional business plan.There are so many benefits your business can reap once you have a well-written, traditional business plan. This type of long-form plan captures virtually every critical aspect of your company, from the company's core values to its operational framework to its financial standing to its organizational structure.The key elements that you'll need to include in your traditional business plan are:
• Executive Summary
• Overview of Your Business & Industry
• Market Analysis
• Sales & Marketing Plan
• Owners, Managers, & Other Key Personnel
• Operating Plan
• Financial PlanThis article was especially rich with information, so be sure to read the full article if you'd like step-by-step help writing your next business plan.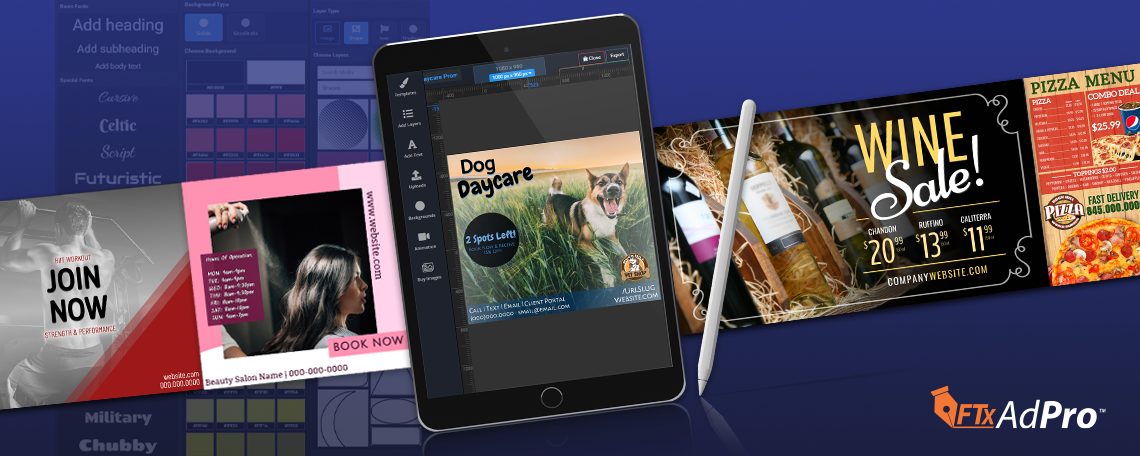 Our final September article taught readers How to Create Professional Designs in Minutes using FTx AdPro. AdPro provides users with a level of graphic design quality that's on par with Photoshop, but unlike Photoshop which comes with a hefty price tag, AdPro is available for free. But we're getting ahead of ourselves… Let's take a look at the design tips we covered in the article:
• Use Repetition In Your Graphic Designs
• Take A Step Back & Know When To Stop
• Align & Order Your Design Elements Hands down, the #1 trick to ensuring that your graphic designs look professional is to use repetition, period. You cannot establish a strong brand presence unless all of your digital marketing materials across all marketing channels use the same logo, the same slogan, and the same branded color scheme. Next, know when to stop. Professional graphic designers have a gift for knowing when a design is finished, and they tend to understand that oftentimes "less is more." But not everyone is born with the same artistic eye. That's why FTx has stockpiled AdPro with a virtual treasure trove of templates that are "visually complete." Simply swap out text, change fonts to match your brand, upload and insert a minimized version of your branded logo, and in minutes you'll have a completed design. Finally, align and order your design elements. A design element is any visual component that you include within the graphic you're making. Common design elements are text boxes, background layers, images, shapes, icons, and even animations. In the full article, we broke down step-by-step instructions detailing how you can use FTx AdPro to create stunning graphic designs for all of your digital marketing needs, so be sure to check out the article when you get a chance! That concludes the September articles you may have missed this month. As we mentioned, nothing beats reading our full-length articles, which are chock-full of even more information, tips, and strategies! Not subscribed to our blog?