Small business owners and retailers aren't necessarily considered the fastest decision makers, even though they make lots of decisions every day. Unlike entrepreneurs, who are mentally wired to take risks and aren't afraid to learn from their mistakes, retailers are better known for being pragmatic, and tend to move slowly and carefully when it comes to implementing major changes at their companies.
Do you find it difficult to make business decisions?
Making wise business decisions involves applying prior experience to current situations, using personal intuition while assessing dilemmas, and exercising good listening skills when interacting with customers to gather feedback and rectify complaints.
But not everyone is comfortable making decisions for their business based on prior experience, intuition, and customer feedback. Instead, these retailers rely on proven decision-making techniques to guide them every step of the way.
If you're like them, then this article is for you.
Making better decisions at your business for the purposes of improving customer satisfaction and increasing sales is possible, even for the most indecisive retailer. Answering the following five questions is a good place to start: 
How do I improve consumer perception of my brand?
What draws customers to my brand?
What are my customers' pain points?
How can I alert my customers to the pain point solutions I sell?
What are my competitors doing better than me? In this article, we'll examine the answers to these five questions to help you make better business decisions.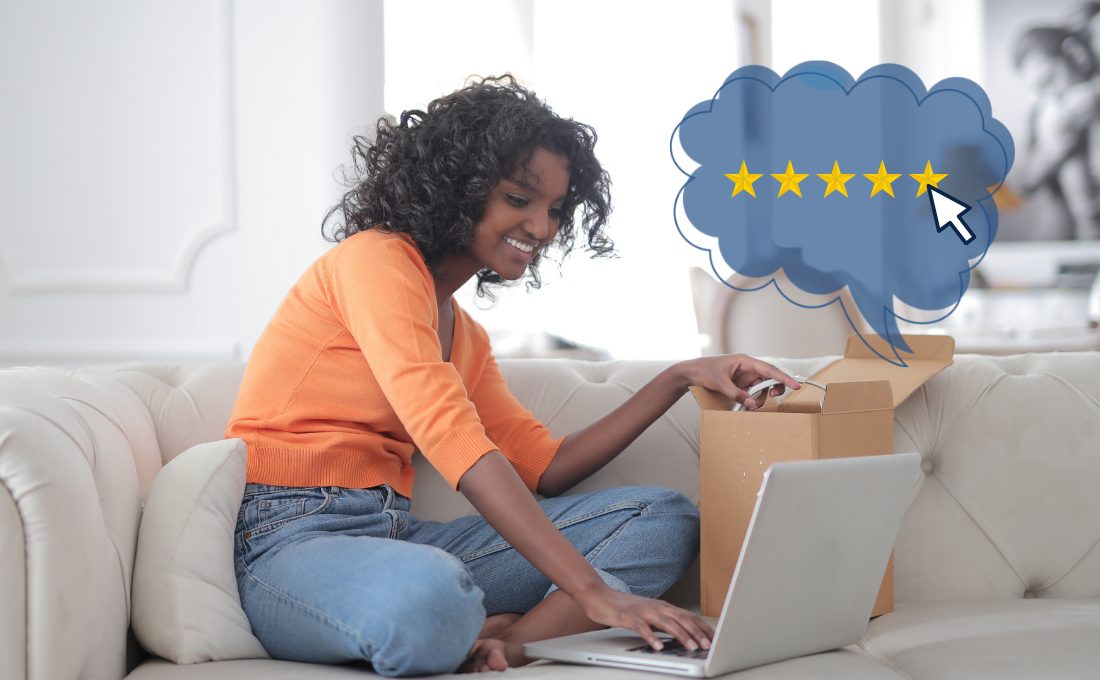 HOW DO I IMPROVE CONSUMER PERCEPTION OF MY BRAND?
Making better business decisions has the power to directly impact sales, and the most important decisions you can make for your business are those that improve consumer perception of your brand.
There are many ways you can improve consumer perception of your brand, but we recommend you focus on accumulating positive online reviews, a concept that we'll examine closely in these next two sections. 
Product reviews influence consumer buying decisions. Nowadays, people consult the internet before they buy just about anything. A straightforward Google search can render thousands of results once a store brand or specific product is plugged in. What matters most to consumers at that moment are the customer reviews.
A positive product review will influence consumers to follow through with the purchasing process. Positive reviews validate the perceived quality of the product and confirm the consumer's preconceived expectations about that product. If a consumer is on the fence, a positive five-star review can sway them to buy. A negative review, on the other hand, can influence a prospective buyer to shop elsewhere, especially if there are numerous low-star reviews that include critical consumer complaints.
In order to improve consumer perception of your brand, make the decision to implement a system of asking customers to leave positive online reviews. When they do, create a comment in reply to each review that thanks them for their patronage. In the event that you discover a negative review, it's also important to reply. Ask the dissatisfied customer what you can do to resolve the issue and invite them to contact your company directly. Once you rectify the complaint and have turned an unhappy customer into a satisfied one, ask them to revise their online review and increase the star rating to reflect how they now feel about your brand.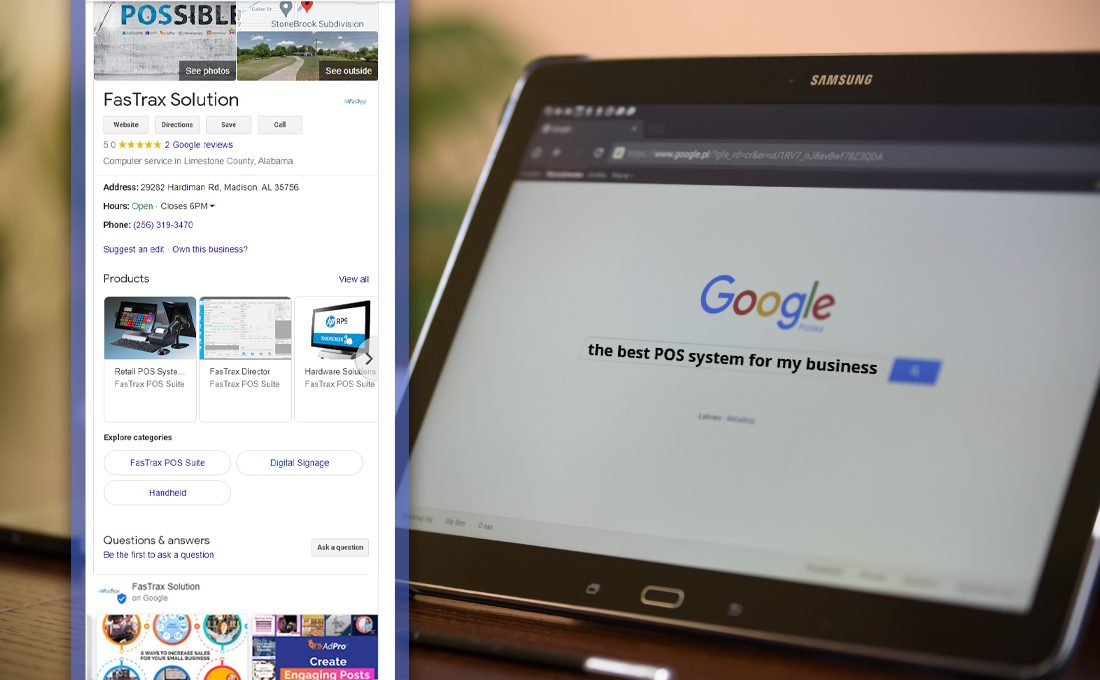 WHAT DRAWS CUSTOMERS TO MY BRAND?
Whether you own a brick-and-mortar retail store, an eCommerce store, or both, there are many factors that attract consumers to your brand, and the decisions you make about each factor will impact your bottom line.
For the purposes of brevity, however, we're going to focus on the #1 online tool that has the power to direct consumers to your business—your Google My Business page.
Google My Business was developed by Google as a free tool for business owners to manage their online presence and make it easier for prospective customers to find their listed business online. Since Google connects a suite of websites together, including Google Search, Mobile Search, Local Search, and Google Maps, by listing your retail store with Google My Business your store will gain a ton of online exposure across all of these sites. Even more convenient, you will not need to do any additional work of plugging in SEO keywords on the backend of your business website, because Google will handle all of the necessary SEO for you once your listing is published.
All you need to do is create a free listing with Google My Business, verify and edit the information, and before long, potential customers will easily find you online and show up at your store or visit your eCommerce website.
Of course, there's more to it than that. In addition to creating your Google My Business page, you'll need to write a professional-sounding company description, add relevant photos to help your brand seem more welcoming, and last but not least, you'll need to keep an eye on the incoming Google reviews that post to your GMB page.
As we mentioned in the last section, the commitment to build up favorable online reviews is without a doubt the most important business decision you can make, and having a GMB page makes accumulating reviews very easy. These reviews will function the same as word-of-mouth marketing, which is the best free promotional advertising there is.
Since nothing beats virtual word-of-mouth marketing that goes "viral", you'll want to get into the habit of asking your satisfied customers to leave concise, flattering reviews on your Google My Business listing. The more positive reviews, the better. When potential customers see the rave reviews that other shoppers have left, they will become highly inclined to trust your business and buy from you.
Retailers that do not utilize the reviews feature of Google My Business are missing out on a huge opportunity. Rather than make that mistake, instead make the decision to invest in your GMB page.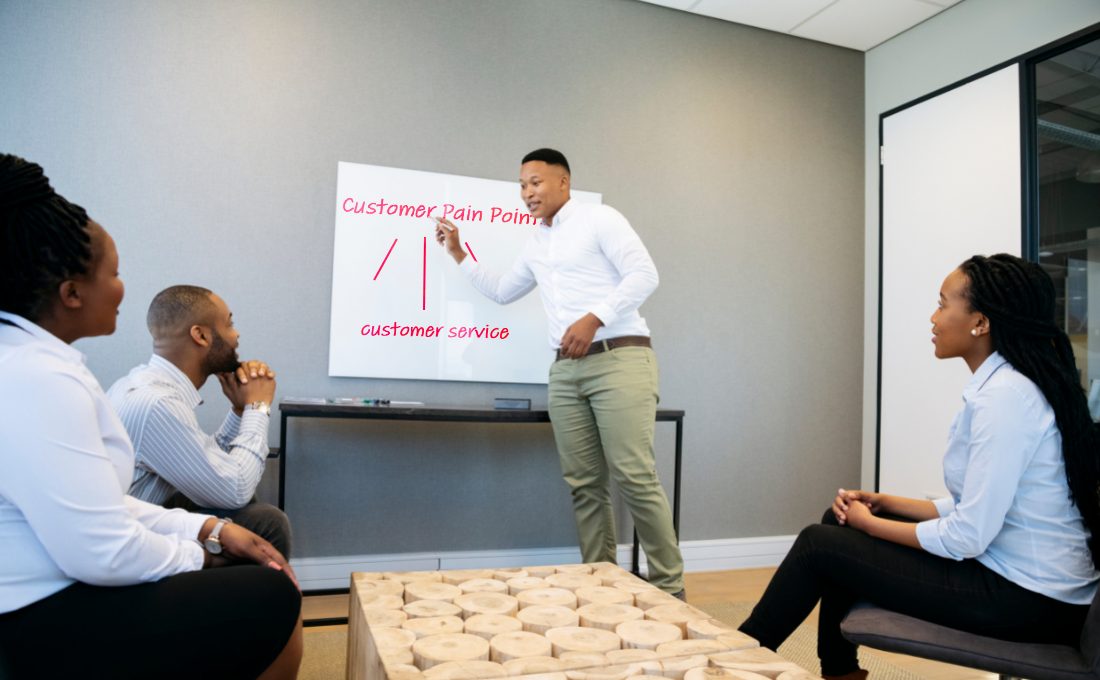 WHAT ARE MY CUSTOMERS' PAIN POINTS?
In order to improve your business, one decision-making area that requires your attention is your effort to solve your customers' pain points. Customer pain points are the specific problems that your customers are experiencing. Generally speaking, a customer's pain points are the reason they are seeking out a business like yours. Meaning, they are looking for the products or services that will solve their problems.
Recently, specific customer pain points have emerged regardless of the types of products and services those customers are looking for. Consumers don't necessarily want to spend too much time in retail stores and instead prefer online shopping. They also gravitate toward brands that offer unconditionally free shipping. Though we've only mentioned a few preferences, you get the idea.
The days of consumers relying solely on physical stores to purchase their goods and necessities are disappearing fast. Small brick-and-mortar retailers will have to make tough business decisions if they want to retain their customers who obviously have access to online shopping platforms like Amazon.
Identifying general pain points and offering solutions is the first place to start. But you'll have to investigate which solutions are feasible and which aren't. For example, if you own a brick-and-mortar retail store, consider launching an eCommerce site. If you foresee you won't be able to afford the website development costs, can you open eShops on Facebook and Instagram? Likewise, your company might not be able to afford free shipping or free delivery on every single order, but can you offer shipping discounts? 
The next step in terms of identifying your customers' pain points goes beyond addressing the general pain points that every consumer seems to have these days, i.e. preferring not to shop in-store or spending too much on shipping. Ask yourself who are your specific customers and which of their current pain points can you solve with your products and services?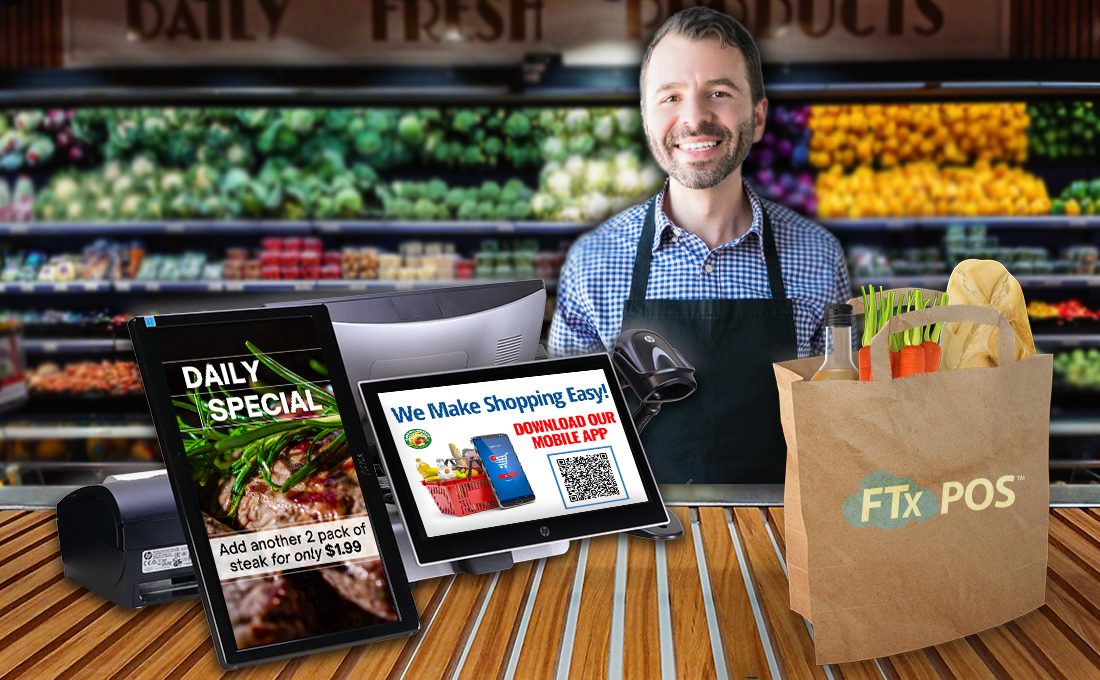 HOW CAN I ALERT MY CUSTOMERS TO THE PAIN POINT SOLUTIONS I SELL?
In the last section of this article, we covered the importance of identifying your customers' pain points. Answering the question of what are your customers' pain points is not something we can do for you. That being said, what we can do is show you how to market your pain-point-solving products to your customers.
If you own a retail store, then you're aware that in-store promotional displays encourage sales. Shoppers often act on deals and special sales when promotions are prominently displayed. There are two primary systems you can use to market your pain-point-solving products to your customers. Those are your Point-of-Sale system and your digital signage. In fact, fully utilizing your POS and digital signage in order to solve your customers' problems is such a good business decision to make, we had to include it in this article.
Let's take a look at the more in-depth questions you should ask yourself to help you get clear on how specifically to use your in-store POS and digital signage to solve customer pain points.
What POS and digital signage marketing displays have you put in place at your retail store? Have you integrated your POS marketing strategy with your digital signage system? Does your POS provide customer-facing display screens in addition to the cashier-facing ones? These are important questions to ask as part of your effort to assess your current in-store marketing.
Your current POS system may only have cashier-facing display screens. If this is the case, there are software tools you can install that will assist your cashiers with scripts to help them upsell and cross-sell add-on items to your customers. FTx Uplift is a great example of this tool.
FTx Uplift software helps your cashiers address customer pain points and make relevant product suggestions during the checkout process. Uplift provides your cashiers with the exact phrasing to say to customers to solve pain point problems at the registers and encourage those last minute sales.
Digital signage works similarly to your customer-facing Point-of-Sale system displays, but on a much broader scale. As an evolving medium, digital signage is an advertising tool that incorporates graphics, photos, videos, and other multimedia to market to an audience. When you use your in-store digital signage to show customers how your products can solve their pain points, you will effectively guide them deeper through the sales funnel, bringing them to the point of purchase, without lifting a finger.

WHAT ARE MY COMPETITORS DOING BETTER THAN ME?
If you want to make better decisions at your business, then you have to ask yourself this critical question and be as objective as possible when you answer it—what are my competitors doing better than me?
The fact of the matter is that regardless of the industry your business operates within, there is a competing business out there that has more loyal customers, more social media followers, more brand clout, more revenue, and more success. It's just a fact of life. Even if you're convinced your business is leading the industry, there is another business in your field that is doing something better than you. Hey, you might exceed them in every area except one. All we're suggesting is that you identify and study that one area that your competitors excel in, whether it's that they have a more interactive website, better social media content, more brand ambassadors, or better price points.
Where should you begin?
Take a look at the way your competition positions their products and make note of their prices. Analyze the marketing campaigns that they're running online, in store, and on social media. Use any statistics you can gather and try to ascertain your competitors' customers' buying motivation. Ask yourself, is there anything lacking in their campaigns that you can add to yours? If so, do it. By doing so, you will attract the customers that they're losing.
Explore your competitors' social media profiles, note the number of followers they have, and study how they interact with their followers. You can emulate what works and improve upon what doesn't. However, keep in mind that we are not suggesting you should blatantly copy your competitors. Doing so is not going to get you anywhere. Instead, identify, study, improve, and implement.
Once you identify what your competitors are doing better than you, you can start to make the right kinds of business decisions to improve those areas and beat out your competition.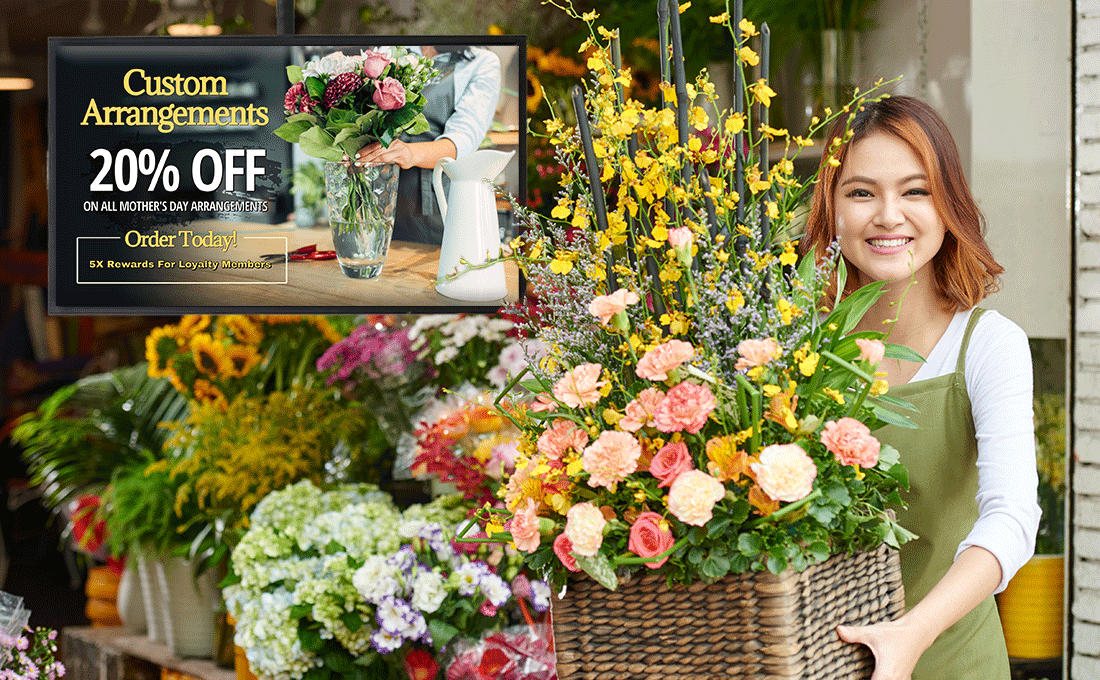 WHAT ARE THE NEXT STEPS?
So, you're ready to implement these decision-making methods at your small business or retail store, but you aren't equipped with the right tools to make it all happen…
FTx POS provides a truly user-friendly Point-of-Sale system that serves as a marketing powerhouse. Utilizing a fully customizable touchscreen interface, our POS is intuitive and simplified on the surface, yet dynamic at its core, collecting comprehensive data during every transaction. Create custom configurable discounts triggered by the criteria you designate and schedule all of your promotions to run automatically on the dates of your choosing.
Add the premium upgrade FTx Uplift to FTx POS to generate impulse sales during the checkout process. Create added value for your customers by educating them about money-saving offers. Uplift will give your cashiers the tools they need to properly communicate your specials to your customers. Create special promotions in the Control Center that automatically trigger discounts when the UPC codes you enter into the Uplift module are scanned at checkout. Choose to give your customers either a dollar amount or percentage off a single item or multiple items in the UPC list. Craft a sales pitch for your associates that will pop up on the POS when the UPCs you designate are scanned. Ensure that a quality, consistent message is delivered to all of your customers at each of your retail locations.
FTx Digital Signage can promote and sell your products for you. Our in-store digital signs have display capabilities that include menu boards, dayparting, split-screen advertising, and rotating ad content to keep shoppers engaged and informed. With our user-friendly Control Center, you can schedule your digital content days, weeks, months, or even years in advance. Plus, making on-the-fly changes from any device is easy. Best of all, FTx offers compatible design software, empowering you to create 100% of your digital content yourself without having to hire a professional graphic designer. FTx AdPro is free for life and signing up to get started does not require any payment information.
Contact us today to learn more about what our business solutions can do for you!