Mobile application technology is the future, and the future is here. In fact, it has been here for quite some time. The average consumer maintains organization of their life within a slew of mobile apps, which they keep in their pocket at all times. Serving every imaginable purpose, mobile apps range from entertaining games to digital wallets and offer a whole host of conveniences in-between. But can this virtual tool apply to the real-life brick-and-mortar world of retail?
The answer is a resounding "yes". Across industries, businesses that operate in the purely physical have adopted mobile applications to expand their revenue and customer reach. While a lurking fear might be that a greater emphasis on app existence and functionality could detract from in-person engagement at retail locations, the opposite has been proven in real-world scenarios. Even if you think your store doesn't need a mobile app in order to sell products and services to your customers, it can't hurt to venture into the digital space and offer your customers this convenient option which can be designed to enhance their shopping experience and deepen their relationship with your brand.
Creating a mobile app for your store can benefit your business by providing additional value to your customers, building a stronger reputation within your industry, offering superior avenues of connection and communication with consumers, and boosting profits in the long run.
If you structure and manage your app correctly, you can leverage the collected data and customer analytics to tailor future promotional campaigns with ever-improving success, and that's only the beginning. In this article, we will explore the key features, as well as the greatest pitfalls, of today's mobile app technologies to help you determine which properties will work best for your business.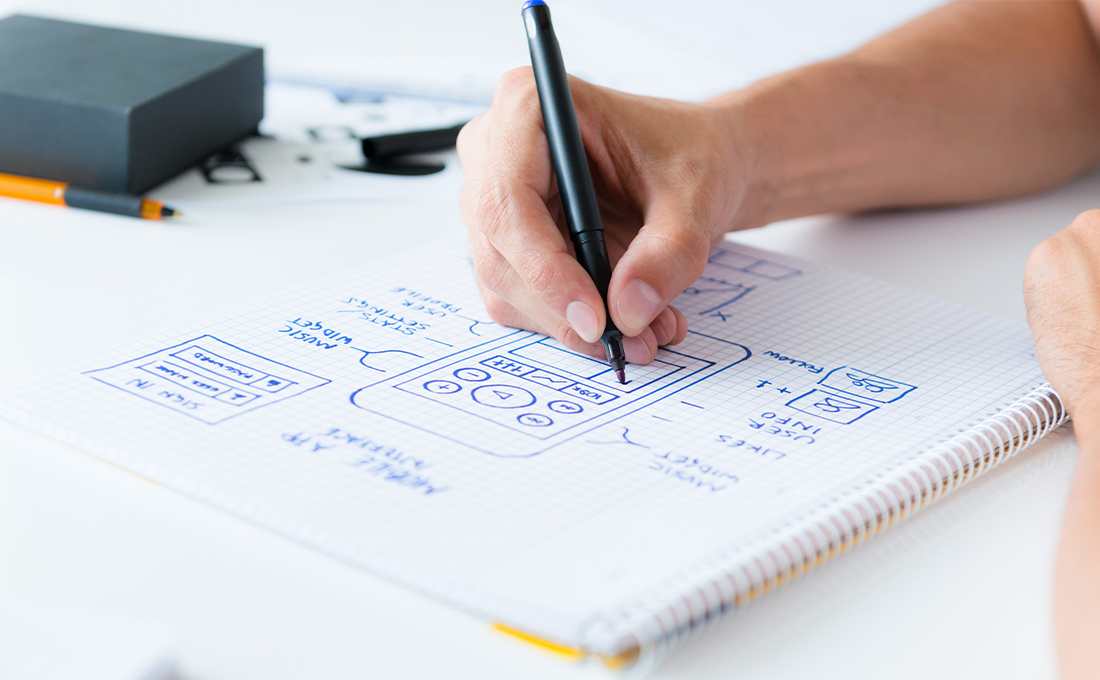 As a retailer managing store locations, your potential revenue is limited to your hours of operation. If your business isn't open, you can't sell products and services. Expanding your business into the e-commerce arena will enable you to continue business even after your locations have closed for the day, but having a website isn't enough and neither is keeping your site "mobile friendly".
There is a difference between a mobile-friendly website with e-commerce and a mobile app, and the latter offers so much more to your consumers than mere afterhours shopping.  
Let's delve into the exact benefits of launching a mobile app as part of the consumer experience your brand offers and look at the mutually beneficial advantages of this technology.
CUSTOMER SERVICE FEATURES
Every aspect of how your brand engages with consumers contributes to the customer service experience that your store has to offer. This encompasses the customer's in-store browsing experience, the process of purchasing products and services, and the avenues of interaction that are available online such as your website and social media platforms. When adding a mobile app to your brand, be sure that its capabilities enhance the consumer's overall customer service experience.
• Ensure "easy onboarding" for new users–the first experience customers have with your app is the process of signing up to use it, which means that onboarding must be fast, easy, and include optional tutorial features for new users.
• Offer a "customer service" section–your mobile app can be a primary form of communication if it's built with direct access to real-life customer service representatives.
• Add a "reservation" feature–whether you own a computer repair shop or a restaurant, or manage an event space, enable your customers to make reservations through your mobile app.
• Include a "shopping list" or "wish list" feature–as customers browse your products or services within the mobile app, give them a way to easily collect the items they plan to buy in the future.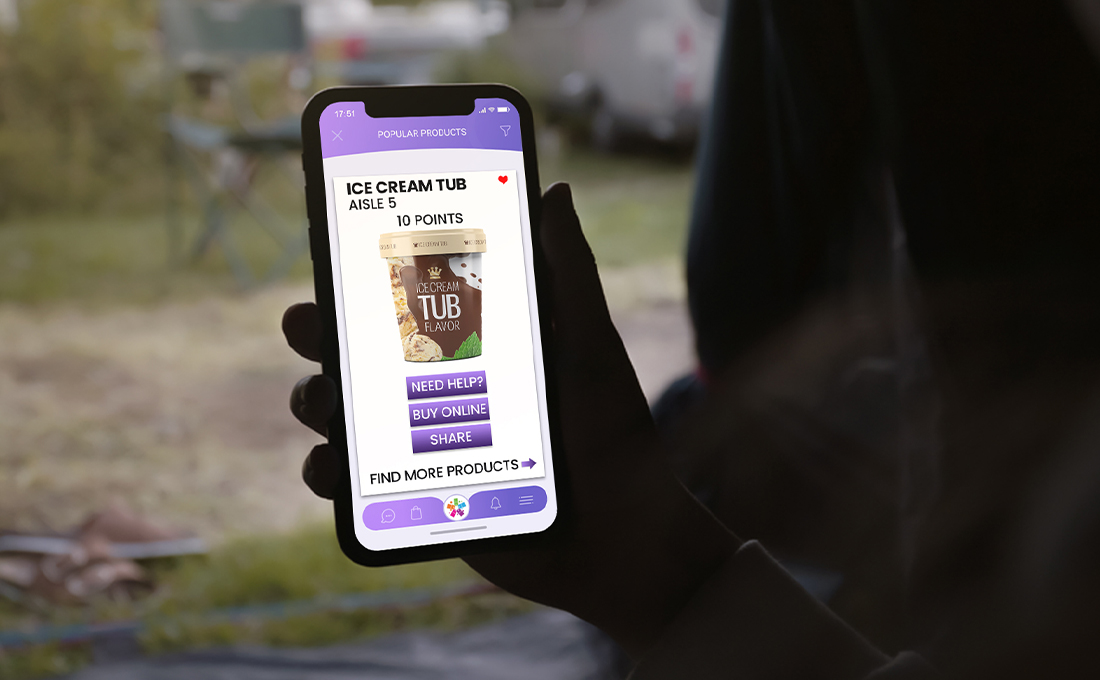 CODE SCANNING Mobile app code scanning features deepen the consumer experience both in-store and on-the-go. In other words, you want to do everything you can to help your customers determine which products and services to buy from you. Empowering them to explore your goods and learn as much as possible about all that your brand has to offer will incentivize sales in both the short and long runs. Your app can be built to utilize the smartphones' ability to scan product codes and display product information in order to assist your customers.
• Enable UPC code technology–empower consumers to scan products in-store as they browse with in-app functionality that allows them to build shopping lists as they go.
• Use QR code technology–give consumers direct access to product information, prices, and customer reviews.
• Include add-on "share" capabilities–connect the in-app scanning function to users' social media accounts so they can include their social circles as they browse, compare items, and purchase the best of the best from you. STORE MODE Your mobile app doesn't strictly have to be an alternative to in-store shopping. In fact, your customers can use the app as a shopping tool while they're inside your store if you include a "store mode" feature. Similar to offering scanning code capabilities that enhance the in-person consumer shopping experience, the store mode view of your app can also enhance the in-store experience by accessing the user's smartphone GPS and posing as a personal shopping assistant.  
• Access smartphone GPS–by connecting to the user's GPS, the app can send auto-notifications when the consumer is near one of your store locations and alert them to deals of the day that they might be interested in.
• Provide wayfinding–with GPS working in tandem with your store's floor plan, the mobile app can direct users to aisles and areas of interest where they can locate the products they're looking for.
• Max capacity alerts–prior to a consumer coming into your store, the app can alert them to how many other shoppers are already inside, which can save them time waiting on the sidewalk if your store is abiding by low-capacity mandates as part of your state's response to COVID-19.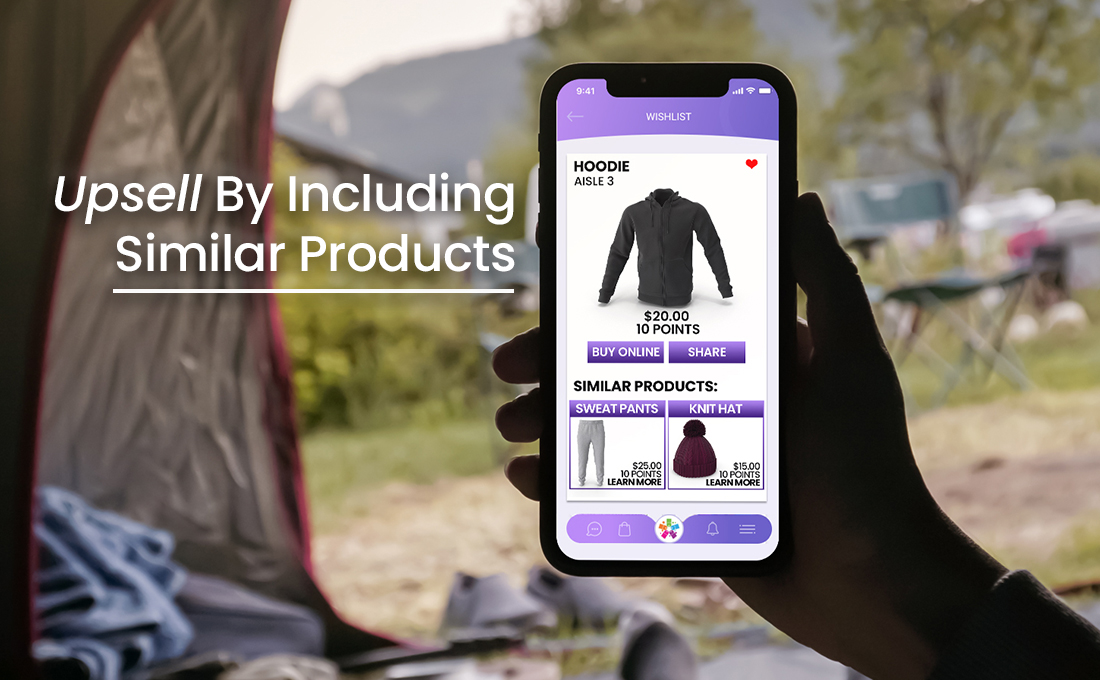 CATALOG FEATURES Having an easy-to-navigate product catalog is at the heart of your website and e-commerce site. Any savvy business owner knows this. The products or services you offer need to be presented in a straightforward manner online and also in print–if you still print your catalog–and they need to be easily searchable. But even when you succeed in these departments, the overall consumer experience when engaging with your catalog can still remain passive. You want your catalog to provide consumers with an interactive experience, and a well-built mobile app with a robust catalog feature can do precisely that.
• Connect your catalog products and services to social media–invite your users to explore your products and services to a deeper level by directing them to Instagram posts of those same products and services. When a user sees the sweater from your catalog modeled by an influencer on Instagram that has garnered a lot of likes, they'll be all the more interested in buying it.
• Include product and service suggestions–as users browse your catalog, suggest add-on and additional items to them.
• Make product and service details interactive–as a clothing retailer, offer an in-app feature that allows users to build outfits by mixing and matching merchandise; as a hairdresser, include a feature that prompts consumers to take a selfie, select hairstyles of interest, and see how each option will look on them if they book an appointment at your salon.
• Create in-app experiences–regardless of the nature of your retail business, your brand has more personality than meets the eye, so depending on what the ethos of your brand is all about, you can offer consumers add-ons in-app, such as a ten-minute audio meditation and daily inspirational mantras if you're running a yoga studio; even a tea brand can suggest relaxing music and positive affirmations to explore while users sip their favorite teas.
• Offer special insider content–if you operate a fitness center, your app can include special fitness workouts and dietary videos that are exclusive to members; if you own a line of beauty products, in-app video tutorials and chances to win popular products can amplify the consumer experience; think outside the box and stay true to your unique brand, and the sky will be the limit.
• Capture and leverage "experience" data–perhaps the most important aspect of offering experiential in-app perks is utilizing the customer data of how, when, and why users interact with this specific feature of your mobile app; by analyzing and adjusting these experiential features, you can deepen user engagement and elevate your brand over time.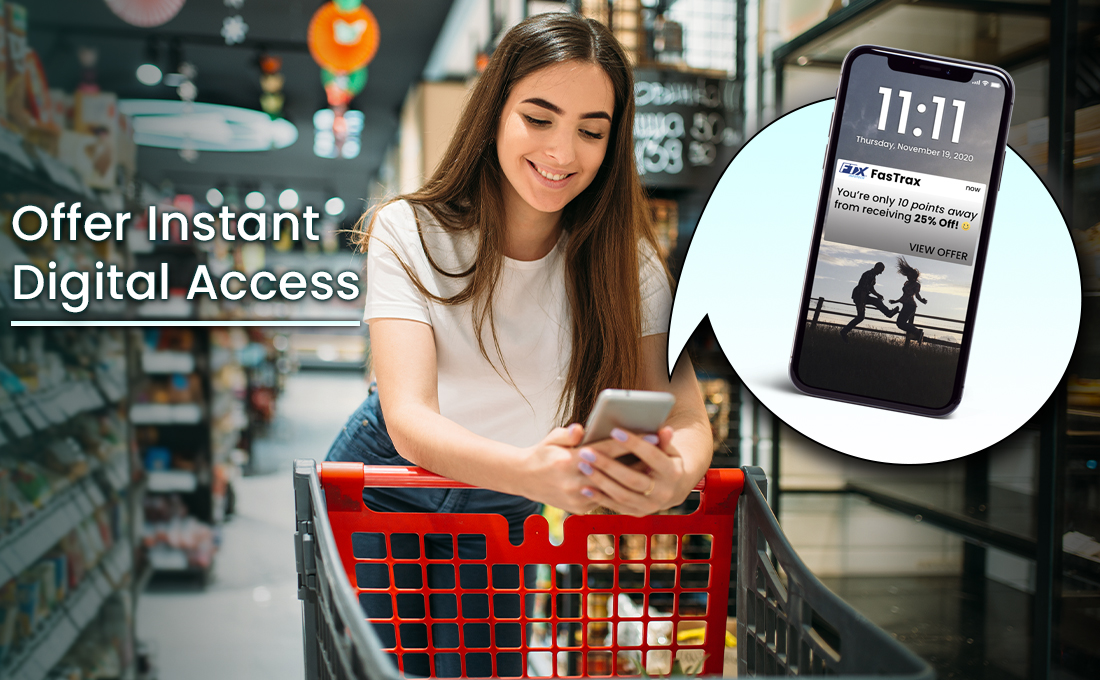 LOYALTY REWARDS PROGRAM Launching a mobile app for your brand is a great way to increase customer loyalty with your business, as we've shown you in this article so far. But the increase in loyalty can grow exponentially if a core feature of your app is literally a customer loyalty rewards program. Whether or not you already have a formal loyalty program in place at your store, incorporating a program like this in your mobile app will improve the consumer experience of your brand with every promotional campaign you run.
• Offer instant, digital access–consumers love deals, discounts, and giveaways, especially when acting on those will earn them rewards points they can redeem in the future; the loyalty feature of your mobile app can foster frequent return visits and increased consumer spending.
• Build a user-friendly interface–when loyalty members can easily see a snapshot of their accumulated points, redemption expiration dates, and wish list products that are on sale, they will be all the more motivated to shop at your store, whether in-person, online, or in-app.
• Integrate social media–get creative and offer rewards points to loyalty members who post about your brand on social media. We have gone over the most innovative mobile app features to include when building a user-friendly app for your retail brand, which in summary are: customer service features, code scanning capabilities, store mode functions, interactive catalog features, non-transactional content access, and loyalty rewards program integration. But the list of features should not end there. Be sure to also include:
• An expedient in-app search function
• Thorough product information that includes photos and details descriptions
• A one-time password option for users who don't like red tape
• Cross-channel personalization that enables customers to begin shopping on one device and finish purchasing on another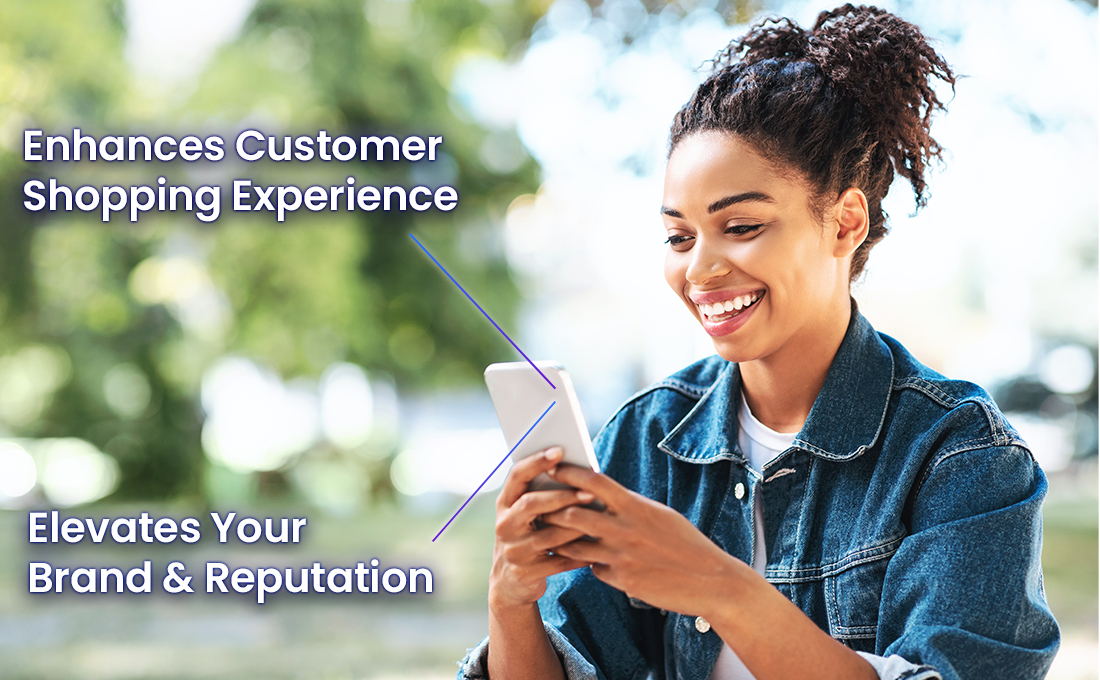 When it comes to mobile apps, the reality is that no matter how enthusiastic a customer is about installing it and signing up by creating an account, if the app doesn't work properly, then the user will uninstall it without looking back. If you invest in building an app or even licensing a white label one, you obviously don't want to lose users due to bugs or other functionality glitches, so choose your solutions provider wisely.The goal is to present consumers with an excellent mobile app experience that enhances their shopping while elevating your brand and reputation in their eyes. In order to succeed at converting browsers into buyers, you'll need to avoid the following common pitfalls:
• Third-party advertising messages and pop-up ads distract users from proceeding to use the app, so it's ideal to avoid these kinds of ads altogether.
• Don't forget to include easy integration with social media and the web at large so that your customers can "share" and engage with your brand for the added benefit of free digital marketing.
• Don't make it hard for users to leave customer reviews on external sites for the app and also for your brand's products and services.
• Connecting with a customer service representative that is prompt to handle the user's complaint is imperative, so don't overlook this feature.
• The checkout system within the mobile app must be fast, seamless, and safe, and don't forget to make it easy for customers to save their profile and make a one-click account post-purchase, in case they "skipped" that process on the front-endIf you would like to learn more about how launching a mobile app can benefit your business, we invite you to speak with our FTx Infotech developers and Contact Us today.