Did you miss our articles this month? Throughout July, FTx brought informative articles to our subscribers, covering helpful topics such as how to improve employee engagement and retention, how to increase sales at your small business, how to enable your Point-of-Sale system to shift into Offline Mode, and what the future holds for the retail industry.
In case you missed it, here are the highlights from each article.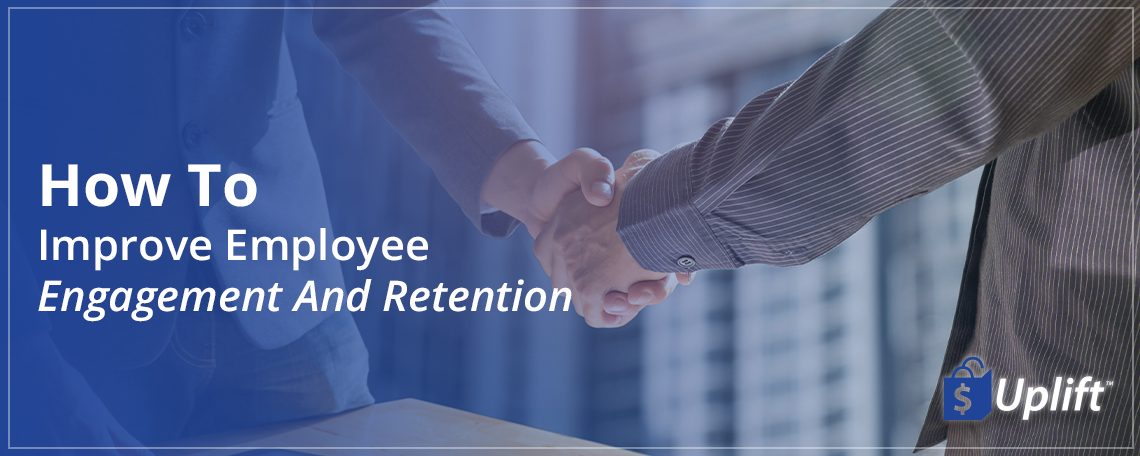 Without your employees your business simply would not exist. The hiring process isn't free. The average cost associated with recruiting any given entry-level, administrative position can set a company back roughly $3,000, according to The Society of Human Resource Management. If a company seeks to hire a mid-level manager or an executive CFO, you can bet those recruiting costs are going to shoot through the roof. Employee retention is crucial to the health of a company, and our first July article, How to Improve Employee Engagement and Retention, examined four ways in which companies can retain and reward their employees.
DETHRONE BOSSES AND ENCOURAGE LEADERSHIP INSTEAD 
Employees like contributing their expertise to the companies they work for. In fact, employees place a higher premium on having their ideas implemented than on receiving salary increases. When a new employee brings a new perspective to the conference table, the last thing the higher-ups should do is discount the employee's suggestions. To the contrary, managers who are not only open minded to a team member's suggestions, but also encourage that team member to take the reins and implement the very improvements that he or she has suggested tend to have the most enthusiastic, productive teams.
EMPLOYEES LEAVE COMPANIES TO ESCAPE BAD MANAGERS 
Every position requires a unique skillset. The good news is that your employees already possess the required skills to accomplish excellent work for you. As a business owner, it's your job to listen to them. When an employee communicates what they need from their managers in order to keep up with their workload, the manager should accommodate those needs. It is not a manager's place to dictate to their subordinates what their subordinates do or do not need, what they should or should not complain about, or what they can or cannot do. Supportive managers promote employee retention while bad managers drive good employees away.
CREATE PROFESSIONAL DEVELOPMENT OPPORTUNITIES IN-HOUSE 
When an employee comes to you, expressing interest in gaining additional skills that will improve his or her overall work performance, you will only demoralize their spirits if you dismiss the idea. One of the most valuable characteristics of an employee is a willingness to learn and grow, and to contribute their abilities to the growth of the company. Many business owners fear the raw expense of enrolling an employee in continuing education courses, even when those courses are online. In-house professional development is an excellent solution. By implementing in-house professional development programs, you can benefit both your employees and your bottom line. Establishing in-house mentorship alliances within your company can effectively disperse knowledge and skills throughout your departments, keep your employees engaged and learning, and ultimately retain valuable employees in the long run.
POP-UP SALES SCRIPTS FOR YOUR EMPLOYEE-FACING POS SCREENS 
Sales scripts come in handy as a strategy to both engage employees and increase sales. One of the leading Point-of-Sale technologies on the market today is Uplift, available exclusively at FTx. These "sales scripts" pop up on employee-facing POS screens to help cashiers upsell and cross sell at the registers. Uplift gives your cashiers the tools they need to properly communicate your deals, discounts, and specials to your customers. When your sales staff are able to succeed at the registers, they will feel rewarded, which is the biggest contributing factor to keeping your employees happy and retaining them.
There's so much more in the article than we've summarized here, so be sure to read the full-length version when you have a chance.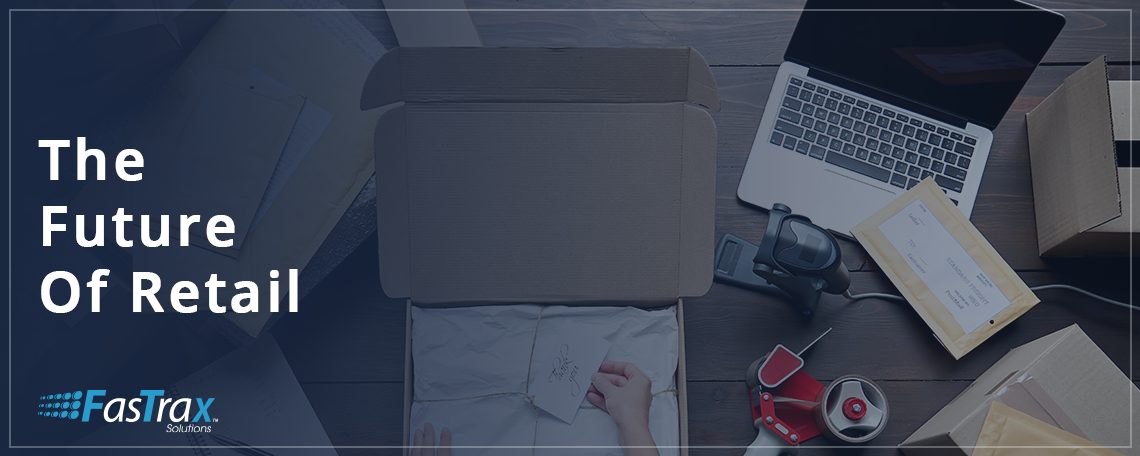 Our next July article, The Future of Retail, examined the coming changes in retail, the biggest emerging trends within the retail industry, and the next steps retailers can take to ensure that their businesses keep up with the evolving retail landscape.
The primary advice we offered in the article to help readers keep up with the coming changes in retail included:
LESS PRODUCTS & MORE EXPERIENCES
The days of consumers relying solely on physical stores to purchase their goods and necessities are disappearing fast. With online behemoths such as Amazon devouring the king's share of the consumer wallet, small brick-and-mortar retailers will have to pivot their funds away from inventory and towards in-store experiences if they want to draw in a crowd. By narrowing the variety of on-shelf inventory offered in-store, smart retailers are able to use the vacant space that results to host experiential activities. This type of retailer is called a "concept store." Nike's flagship store located in Times Square has an indoor basketball court. This is an excellent example of a concept store that draws in a huge crowd. 
LESS CONVERSIONS BUT MORE CONVERTS
The primary purpose of retail marketing will no longer focus strictly on converting consumers into customers, which places an obvious emphasis on "selling." Instead, retailers will market their brands in such a way that inspires consumers to want to stand with the brands themselves. Rather than buy goods, consumers will first buy into the brand that is selling the goods. When consumers fall in love with a brand's ethos, ethics, and values, they quickly become converts. By placing an emphasis on turning customers into this type of "convert," retailers will effectively gain customers who are disciples of the brand itself.  
LESS INTERRUPTIONS & MORE VALUE
Collecting customer data should be considered an art, first and foremost, and not a sterile set of technological protocols. The art of collecting customer data takes finesse, excellent timing, and minimal interruptions. The typical customer data collection practices among retailers, which involves various methods of asking customers for personal information, has started to backfire. Customers have become annoyed by the mindless, robotic interruptions they encounter whenever they're simply trying to shop online. Artificial intelligence isn't impressive when it's presented in the form of a rude robot that won't take "no" for an answer. Offer your eCommerce site visitors the value they're looking for, instead. By offering customized, enjoyable website experiences first, you'll have an easier time of collecting relevant personal information from your visitors later.
LESS TRADITIONAL & MORE EPHEMERAL
Today's younger consumers, who will dominate the consumer market for the next fifty years, are insatiable. Whether their short attention spans are a virtue or a vice is irrelevant. Their browsing habits and shopping preferences will dictate which retailers end up succeeding and which will go under. For the average millennial, the only kind of mall they're interested in is one that resembles an art gallery. By offering plenty of visual stimuli with artistic pop-up installations that convey interesting messages, brick-and-mortar retailers can attract and entertain the kinds of customers who will post photos of every stage of their shopping experience on social media.  
LESS AVERAGE & MUCH MORE REMARKABLE
The entire retail market has been contracting and expanding like a woman in labor, and the birth pains experienced by retailers today are no less excruciating. The new, experiential, ethics-based retail businesses that are currently being birthed during these changing times will be extraordinary. Any ordinary retailers who happen to be standing today will topple to the ground tomorrow. As the future unfolds, the retail industry will slowly kill off the "average" businesses, making room for much more remarkable retailers. It's time now to keep up with emerging retail trends, which is what our next section is all about.
Most importantly, here are the emerging trends we went over in our article: 
• Social Commerce
• Authentic Influencers
• Ecommerce into Brick-and-Mortar
• Augmented Reality Shopping
• Ethical & Values-Based Brands
• Faster Than Same-Day DeliveryFinally, our article listed the following challenges that retailers will face in the near future:
• Almost Every Interaction Will Become Digital
• Experiential Spending Will Evolve
• "Privacy" Will Become a Battleground
• Social Commerce Will Dominate
• A Brand's (Unethical) Past Could Come Back to Haunt ThemThis summary only scratched the surface of what the full-length article included, so we strongly recommend that you check out the full article to learn about all that the future of retail will bring.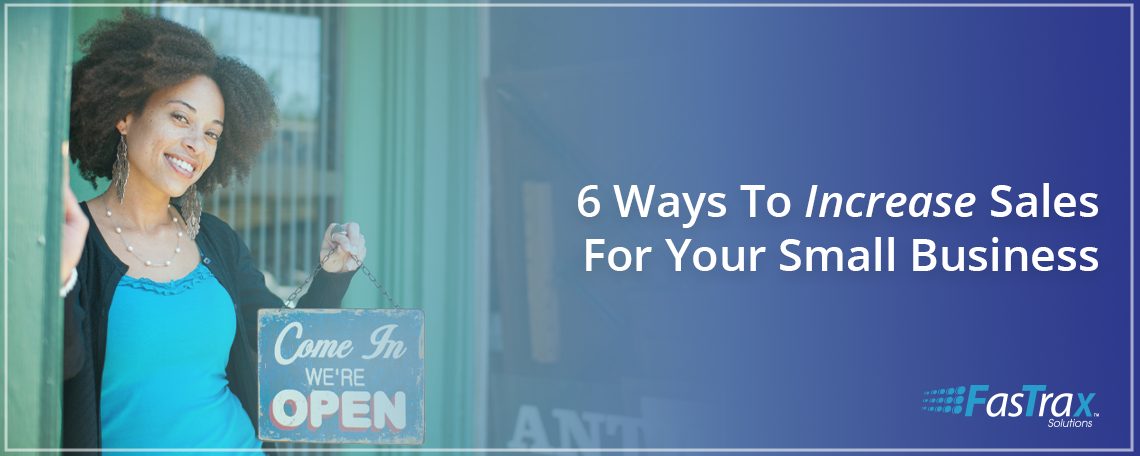 In our third July article, we introduced 6 Ways to Increase Sales for Your Small Business. Generating sales should be the greatest priority at your business, but figuring out precisely what methods will work to maximize sales efficiencies at your unique company might not be so easy to accomplish, especially for small business owners. 
That's why we wrote this article. Here are the strategies we included:
INVEST IN SALES TRAINING & ONBOARDING
Also referred to as organizational socializing, "employee onboarding" is a system of training new employees so that they are equipped with the necessary company information, field knowledge, on-the-job skills, and professional behaviors in order to manage their responsibilities and become effective members of the company they work for. Onboarding training often involves attending formal meetings and lectures, watching videos and webinars, reading printed materials and handbooks, and participating in orientation sessions and interactive, team-building activities. When you invest in employee onboarding, especially the onboarding system for your new sales personnel, you will end up increasing sales in the long run even if your resources are limited at the moment.
DIVIDE THE SALES PROCESS INTO STAGES 
Once you've trained the most qualified and enthusiastic sales employees you could find, it's time to provide them with the tools and tactics to master your company's sales process. A "sales process" is the protocol, actions, and steps your employees will follow in order to generate sales at your business. This process is designed to support the consumer-side "customer journey," also known as a "purchase funnel" and "conversion funnel." The "sales process" that your sales personnel follow should support the stages of the purchase funnel, which is why we recommend that you divide your sales process into these stages: prospecting, preparation, approach, presentation, handling objections, closing, and follow-up.
OFFER SALES INCENTIVES & BONUSES
A sales incentive is a reward that you give to any salesperson who reaches the sales goal you've set. The types of rewards that business owners can offer their sales teams are cash, specific prizes, and even paid vacations. When exciting incentives are offered, sales personnel feel excited and competitive, which immediately results in them working all the harder to reach their sales goals. Depending on your company and cash flow, you may not be able to offer an all-expenses-paid trip to Bali, but you could offer your employees simple "spiffs," which are immediate bonuses for the sales they close. So, what specific sales incentives and bonuses can you offer that will keep your team motivated? You'll have to read the article for our list.
SIMPLIFY YOUR MESSAGING 
There will be times when a customer will enter your store, browse your products, and never encounter a member of your sales team. Depending on the nature of your small business, your sales staff might have a very hands-off approach. Or if your business is entirely online, then the only customers that your sales staff will speak to are those that have made a point to call, email, or type into the chatbox. This is all to say that your brand messaging should be clear, concise, and simple. What do we mean by "brand messaging"? Brand messaging refers to the specific messages that consumers receive when they encounter your in-store and online marketing advertisements.
USE HIGH-IMPACT MARKETING
There are several reasons why low-budget, high-impact marketing is a must for small businesses who want to stand out in today's crowded advertising world. Every marketing dollar spent should produce a measurable ROI in terms of increased sales but these days expensive ad exposure does not automatically lead to sales. Thankfully, low-budget marketing methods, including social media marketing, maintaining a business blog, and streamlining your inbound marketing channels can all result in increased sales. Digital marketing also allows small business owners to target promising customer groups, which also increases ROI.
CREATE A CUSTOMER REWARDS PROGRAM
Did you know that customer loyalty rewards programs function as enthusiastic sales assistants, all while marketing directly to your customer base? It's true. These rewards programs use computer-based artificial intelligence that tracks and records customer interests, favorites, and wishlist items. Using this valuable customer data, the program itself can then make personalized product recommendations that customers are more likely to buy. Though we would never say that a customer loyalty rewards program could ever replace your sales team, we can say with confidence that implementing a rewards program at your small business will be like having a second, A.I. sales team that works for you, albeit digitally, 24 / 7.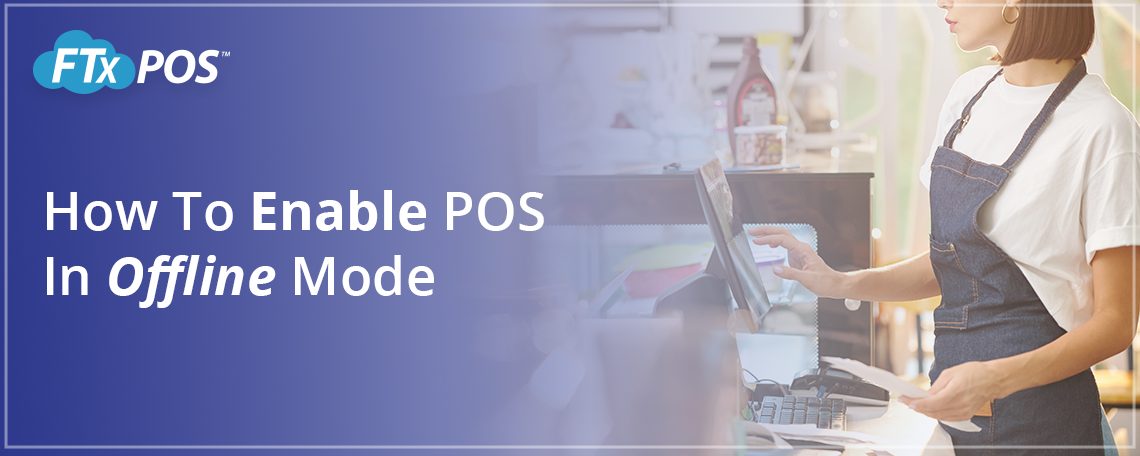 Our final article this month focused on the importance of enabling the Offline Mode of your Point-of-Sale system, whether you currently use a cloud-based or legacy POS. How to Enable POS in Offline Mode was all about helping our readers determine which kind of POS system with Offline Mode would be best for their businesses so that their retail stores will remain active and never come to a screeching halt during an internet outage again. 
WHAT IS OFFLINE MODE?
In the most basic sense, "Offline Mode" refers to a computerized system's ability to function when internet connectivity is lost. Many cloud-based software solutions come with built-in offline modes, such as Google Docs. Even smartphones offer limited functionality when WiFi and cell service are disconnected. This limited functionality is referred to as "Airplane Mode." 
Concerning POS systems, however, defining Offline Mode can be tricky. Not all offline modes are created equal and not all offline modes offer the same operational functionality when the internet goes down. Plus, the complexity of your POS system will impact what your Offline Mode can and cannot do. For instance, if your system incorporates many hardware devices such as receipt printers, printer-driven cash drawers, and kitchen & bar printers for full-service restaurants, each device requires the internet to communicate and each device will offer its own degree of offline functionality.
That being said, there are common offline features that most POS systems with Offline Mode include. At the very least, an offline POS mode should allow a retailer to remain logged in with an ability to seamlessly process cash payments. Other standard features of Offline Mode encompass varying degrees of receipt printing, automatic cash drawer opening, and automatic data syncing when internet activity resumes. 
The following two POS system types can effectively utilize Offline Mode:
Cloud-based POS systems can utilize Offline Mode to perform reasonable functions while network connectivity interruptions occur. These systems engage a backup internet source, such as Bluetooth, a secondary broadband provider, or a connected smartphone hotspot.
Hybrid POS systems employ sophisticated modes of offline functionality. These POS systems combine all the benefits of cloud-based and locally installed POS features to provide highly reliable solutions that keep retailers operating using local servers so they never lose a sale.
THE BENEFITS OF HYBRID POS SYSTEMS
A hybrid POS system merges the convenience and flexibility of a cloud-based POS with the reliability of a traditional Point-of-Sale system. What's so reliable about a traditional POS? Also referred to as "legacy POS," traditional POS systems run on a closed internal network that does not rely on the internet. This closed network stores data locally, which means stored data is safe, secure, and accessible no matter what. Can legacy POS systems process credit and debit cards without connecting to the internet? The answer is, no, which is why these systems have been upgraded with internet and network connectivity. 
Hybrid POS systems are considered revolutionary because they are better equipped to handle internet disruptions, which can save retailers time, money, and aggravation in the long run. The Offline Modes offered by hybrid POS systems tend to be sturdier and more reliable than any other options thanks to their accessible features, streamlined hardware, and remote capabilities. With a hybrid system, data is automatically saved to the local server at intervals of your choosing so that in the event of an internet outage, you can continue to record transactions without losing data.
THE IDEAL POS SYSTEM BROUGHT TO YOU BY FTX SOLUTIONS
The Point-of-Sale system offered by FTx Solutions includes POS offline mode capabilities that will keep you in business despite network interruptions and hardware failure. Our reliable POS system provides built-in tools to assist you in syncing databases and operations so that your registers' databases never experience prolonged downtime or detrimental network connectivity interruptions.
FTx POS Offline Mode synchronizes in the background, syncing the SQL database of your main registers with the remaining supporting registers on the sync schedule of your choosing—hourly, daily, or manually. If and when a network connectivity interruption occurs, Offline Mode will automatically engage, providing your business with seamless, continued operational use of your POS registers. Once the network connection is restored, Offline Mode will yield, becoming dormant so that Online Mode takes over as usual.
How does Offline Mode function with this level of intelligence? FTx POS Offline Mode creates a copied database of your store's and registers' static data. This data is required to maintain operations, and by automatically synchronizing copies in this manner, Offline Mode will have all the information it needs to continue operations if and when a network connection is lost. As long as Offline Mode is set up to automatically take over, your POS system will immediately "detect" any loss of network connection and a pop-up will appear on the POS screen, prompting the cashier to go offline.
With FTx POS, setting up Offline Mode is as straightforward as logging into the applicable secondary POS and following along to the simple-to-follow document or webinar. However, the FTx POS Technical Support team would be more than happy to personally assist you through this process to ensure that Offline Mode is properly set up to your unique specifications the first time.  
That concludes the July articles you may have missed this month. As we mentioned, nothing beats reading the full-length articles, which are chock-full of even more information, tips, and strategies, so we encourage you to take the time when you have a chance.
Not subscribed to our blog? Sign up for our newsletter and be the first to know when a new article is published. To learn more about FTx Business Solutions, contact us today.