FasTrax Solutions, which offers the most advanced tools on the market today for overall business growth, covered a lot of ground throughout October. In case you missed our informative articles, we've compiled summaries for you as a quick reference to support your business needs, no matter what industry you're in. These in-depth blog posts went over the importance of data backup and recovery, the how-tos of troubleshooting network and POS failure, and the do's and don'ts of digital signage, and we even used one of our blog posts to invite our local customers–including you!–to receive a free website analysis as part of our lecture at the Sullivan County Breakfast this Spring, in April of 2021.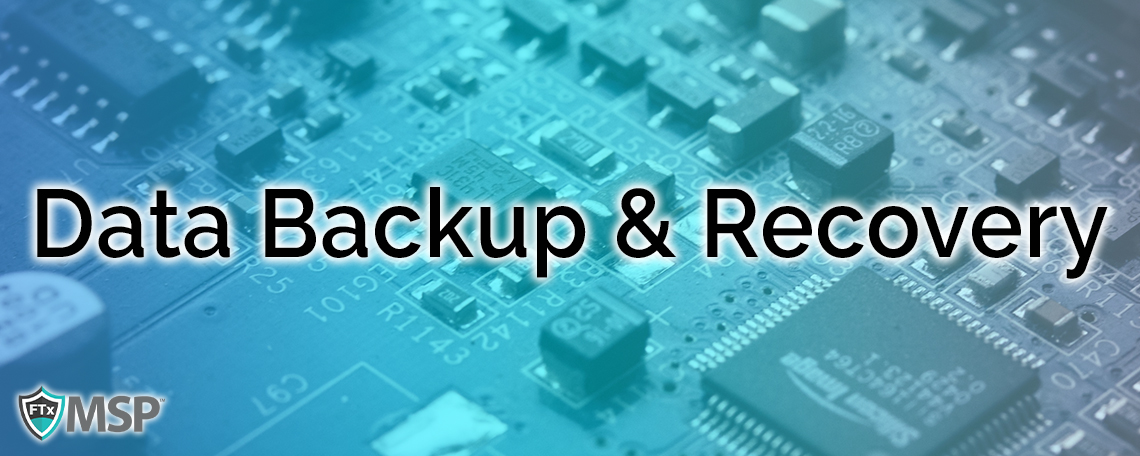 On the very first of the month, we kicked off October by blogging about the importance of Data Backup and Recovery. IT disasters can't be avoided, unfortunately, but businesses can strongly fortify their IT and communications systems in order to greatly mitigate damage and downtime. Having a cloud-based system isn't enough. However, there are straightforward measures every business owner can take to recover quickly during and after a disastrous event.
The areas covered in our article educated readers about the differences between:
• IT Backup versus Disaster Recovery
• Recovery Time Objective versus Recovery Point Objective
Our article went on to define:
• Backup Solutions
• Strong Data Backup and Disaster Recovery Plans
Data can be at risk in any number of ways, and if you're a business owner, don't assume your IT systems are structurally sound and safe from disasters and attacks unless you have the proper backup and recovery system in place. Between ransomware, hardware failure, fires and floods, and even human error, the threats are real and ever-present.
There are many types of Data Backup, which are:
• Traditional Tape or Disk Backup
• Direct-to-Cloud Backup, Cloud-to-Cloud Backup, and SaaS Backup The types of Data Recovery are:
• File Restore
• Volume Restore
• Bare Metal Restore
• Local Virtualization
• Cloud Virtualization For a deeper understanding of these data backup and disaster recovery solutions, be sure to read the full article.
The next October article we published to our blog defined and analyzed Network Failure & POS. All businesses rely on the internet for their operations, no matter what industry they're in. Both internal and external networks are required to keep a company running, and those networks depend on a strong internet connection. As a business owner, you cannot expand your customer base, nor communicate with employees, vendors, partners, and even the competition without a thoroughly networked system supported by the internet.
Throughout the blog post, we went over the four ideal features of a failover solution, which were:
• Simplified Integration–choose a network failover solution that calls for simplified integration and one that can be easily located and mounted where cellular reception is the strongest.
• Certified Connectivity Options–your failover system should come with cellular extenders that feature not only multiple carrier support but also multiple WAN connectivity options such as ethernet or cellular. By including load balancing and failover capabilities, your backup system should offer 4G LTE.
• Upgradeable with 4G LTE Plug-In Modems & Dual Sim Support–no matter the size of your business or the amount of transactions at your store, you need network failover that can handle supporting the breadth of your data, which means you need the best, fastest technology, i.e. 4G.
Centralized Device Management–choose a failover that offers a centralized management platform. You need easy setup, configuration, and support so look for a solution provider that can assist you before, during, and after deployment. If you would like to learn more about why these key features are imperative for your network and POS system, be sure to check out the article in its entirety.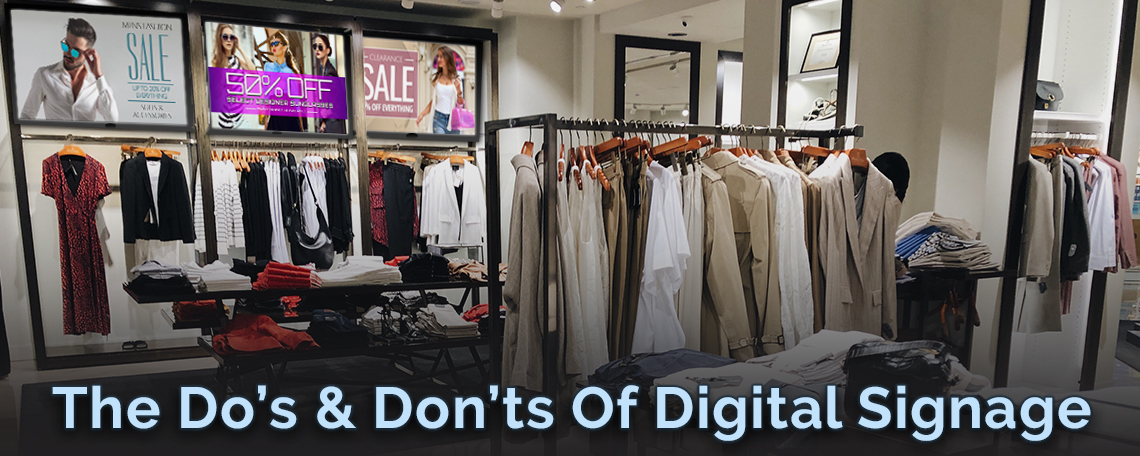 Later in the month, we published an in-depth article that listed out the best practices for your store's digital signage, compiling a comprehensive list as part of the post. The Do's & Don'ts of Digital Signage introduced readers to initiatives their stores could take to maximize the potential of their digital signage rather than merely using it to display a static message. So, how can you produce interactive content that dazzles, but never dizzies, your audience, shoppers, or employees? Be sure to read the full article to find out.
In the meantime, here's a recap of the "don'ts":
• Don't use your screens like printed static signs
• Don't forget to include Call-to-Action information
• Don't rely solely on centralized CMSR ecapping the list of "do's" includes:
• Do maximize multimedia
• Do amplify interactive technology
• Do leverage analytics data The article went on to break down the specific do's and don'ts of integrating multimedia elements such as video, moving graphics, testimonials, and even product demos. Wrapping up the information our article contained was a list of the biggest "don'ts" to avoid when using digital signage, as well as the best "do's", but you'll have to read the full blog post to get those details.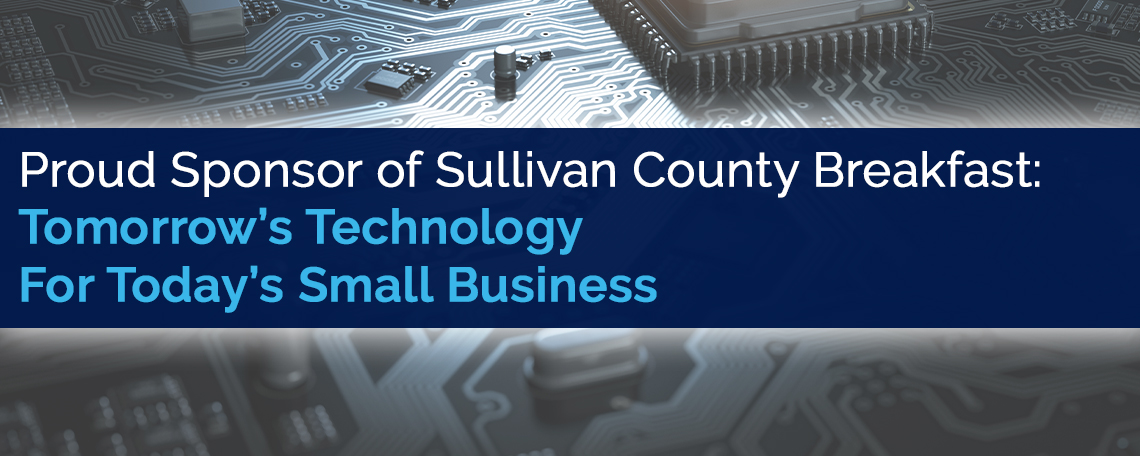 Lastly, our October blog post series included, Tomorrow's Technology for Today's Small Business: How We Can Help, an invitation to all local businesses to attend the Sullivan County Sponsorship Breakfast where they will receive a free FasTrax website analysis and hands-on marketing strategies from our experts.
You, too, are welcome to join us this April 2021 at the Sponsorship Breakfast where you can learn about key topics including:
DIGITAL MARKETING
Learn the importance of attracting and acquiring new customers that remain loyal through the innovative use of digital content that draws consumers in and gets them shopping.
EMAIL CAMPAIGNS
Learn how to use customized list segmentation, advanced stats, and responsive campaign initiatives that deliver strong email engagement results.
SOCIAL MEDIA MANAGEMENT
Develop brand awareness and engage with customers by building social media relationships with relevant followers who will turn clicks into conversions.
BLOGGING
Creative content must capture the voice of your business's brand and blogging is a highly effective tactic to boost traffic to your website while also gaining consumer trust.
SEO KEYWORDS & OPTIMIZATION
Increase your bottom line with customized SEO keywords and campaigns that are specifically designed for your unique business to drive qualified search traffic to your website.
LOCAL SEO
Search engine optimization must pull from tailored strategies if attracting local customers is your business objective. Learn the tricks and tactics to stay local and high in consumer search results.
VOICE SEARCH OPTIMIZATION
Gain tech-industry insights and strategies that will powerfully optimize your website for voice search so that consumers find your brand at the top of their search engine results.
GOOGLE MY BUSINESS
It's not even an option. You must have a Google My Business profile set up. FasTrax will go over how to engage with customers on Google for free to help you get more out of your business listing than ever before.
PAY PER CLICK (PPC) VS. SEARCH ENGINE OPTIMIZATION (SEO)
PPC ads must be designed and managed with ROI in mind since every click costs. Learn when to implement pay-per-click advertising versus when to focus on free SEO.
WEBSITE BUILDING
Learn why having a custom, state-of-the-art website is the most powerful branding and marketing tool you have, but only if you integrate social media, video, and multimedia technology that will show off your products and services. 
That concludes all of the articles you may have missed throughout October. But remember, nothing beats reading the original posts, so be sure to visit each as soon as you have time to wrap your business-head around the strategies, tools, and recommendations that we covered. For more FasTrax Solutions for your business, be sure to visit our website and Contact Us anytime!