"CRM" stands for "customer relationship management". In a nutshell, customer relationship management is a process, or set of processes, that a business uses to interact with customers for the purposes of generating and finalizing sales. The abbreviation "CRM" typically implies the actual software solution a business is utilizing in order to organize, automate, and implement every interaction it has with customers.
CRM technology assists sales teams as they manage relationships with both committed and potential customers. The goal is simple: nurture customer relationships to improve overall profitability and business growth.
If you want a software solution that helps you manage customer data, engage with customers, convert leads into sales, and effectively market to your growing customer base, then integrating CRM technology into your operations is a must.
But how will you know which CRM software solution to invest in?
In this article, we will explain the differences between CRM software designed for B2C companies versus CRM software that's better for B2B organizations, and how to know which customer relationship management solution will be best for your business.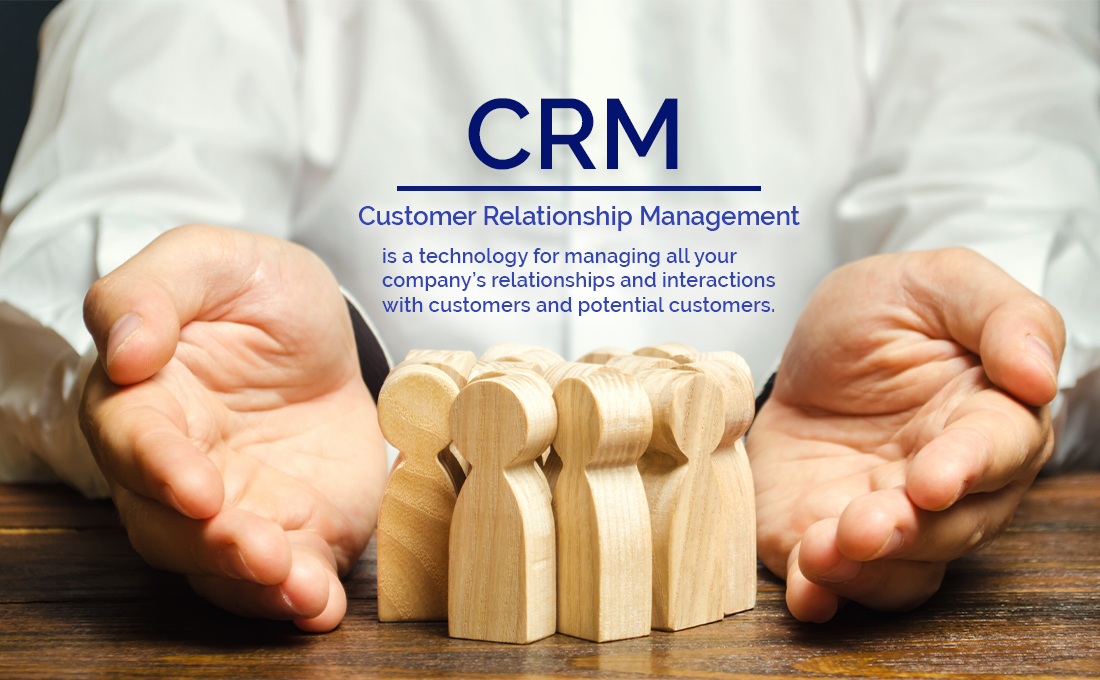 While many CRM systems advertise versatility as though the functionality of their software can support both B2C and B2B businesses, in all practical terms this is only the case with enterprise-scale solutions that come with all the bells and whistles. If your business size ranges from startup to mid-sized, then you'll need to select customer relationship management software that's designed for either B2C or B2B.
You might be asking, what are the differences between the two?
Let's take a look…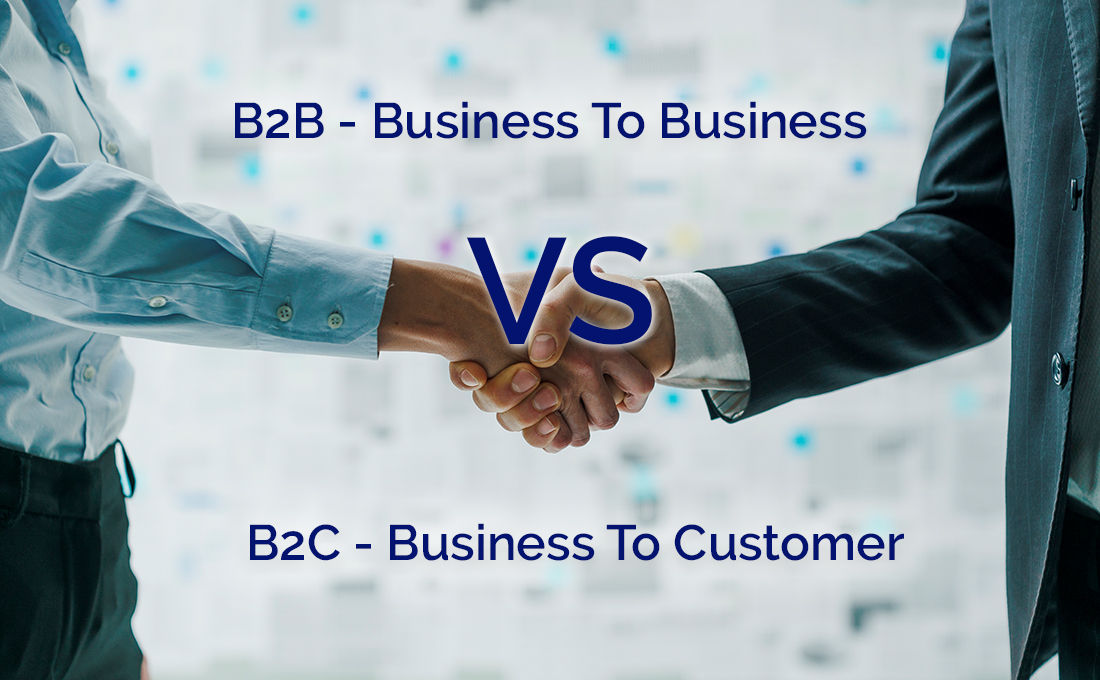 CRM FOR B2C
For those who are unfamiliar with the abbreviation, B2C stands for business-to-consumer. B2C companies sell directly to end customers and are generally retail or service-based businesses that fall within the following industries: retail, travel & tourism, banking and financial, airline, bar & restaurant, and many others.
Customer relationship management software solutions for B2C businesses generally focus on targeting segmented audiences for the purposes of securing quick, easy sales at a massive scale. These CRM solutions are designed to support your company in collecting and aggregating customer behavior data, and leveraging past purchasing histories in future marketing campaigns. CRM for B2C should include marketing tools that analyze individual customer preferences, form segmented customer groups, and automate marketing campaigns. On the other side of each campaign, the CRM software should make analyzing response rates straightforward. For this reason, B2C CRM is usually built for integration with a business's pre-existing customer loyalty rewards program
The B2C sales environment, which is fundamentally different from the B2B sales environment, requires a CRM software solution that is tailored to support sales personnel who interact directly with the end customer. B2C CRM software will offer:
Less overall complexity
Focused on the end customer
Accommodates a short sales cycle that takes minutes to days to complete
Handles smaller sales in high quantities
Generates a large load of lead
Fewer touchpoints needed CRM FOR B2B The term B2B refers to business-to-business companies that sell products and services, not directly to the end customer, but rather to other companies. Examples of B2B businesses include accounting firms, marketing agencies, software developers, wholesalers, and other manufacturers, to name a handful.B2B systems are markedly more complex than B2C mainly because the sales process of B2B companies is much more involved. B2B companies work with vendor partners, resellers or affiliates, and retailers, which means that finalizing a single sale can take months and require many companies to come to terms with all levels of the contracted deal before signing off. B2B CRM software systems will enable a company to segment their sales processes based on variables that are unique to their operations, such as the outbound and inbound sales pipelines. CRM software solutions that are built to support B2B sales environments differ from B2C solutions, so if you run a B2B company, be sure your CRM software can support:
More overall complexity
Handles multiple-buyer deals
Accommodates long sales cycles that range from one to 12+ months to complete
Handles larger deal sizes that involve fewer purchases
Generates fewer leads
Supports more stages to complete the sales cycle that ends with a purchase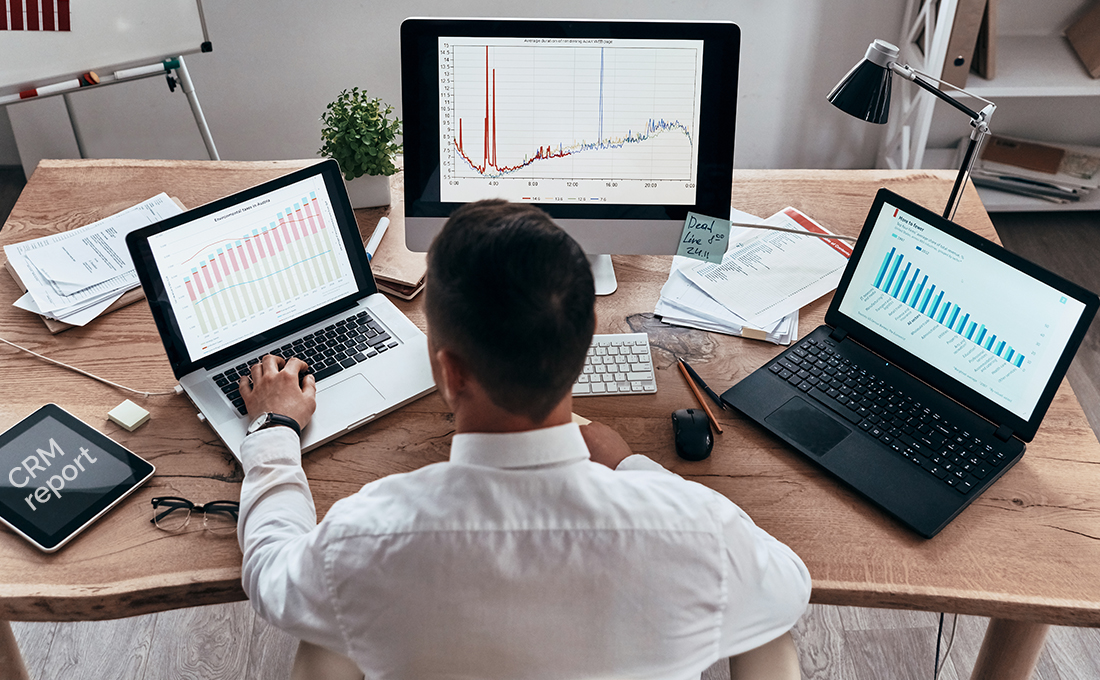 BOTTOM LINE
Whether you operate a B2C or B2B company, implementing CRM can play a critical role in growing your customer base. But as you shop around for the right CRM software solution, be aware that the software product itself might not state that it's better suited for B2C or B2B on the packaging. Understanding how CRM differs between B2C and B2B and recognizing the specific features that will best support your business is a vital step you must take before investing in a solution.
Here are checklists you can reference as you embark on your journey to find the best CRM for your business:
For B2C companies, be sure that the CRM software solution you're about to invest in comes with the following capabilities that are integral to selling directly to consumers:
Real-Time Functionality–For fast-paced B2C sales environments, look for real-time functionality. This feature will support quick turnaround times for selling to customers, handling customer service issues, updating data, and more.
Robust Email Marketing–All B2C businesses, especially those with loyalty programs, need strong email marketing tools in place, and the right CRM software can provide exactly that. This feature will help you automate and deploy large-list email initiatives that retain a personal touch.
Call Center Support–Providing excellent customer service will always remain the backbone of any B2C company, and CRM software can help. For businesses with large teams, be sure that your CRM will integrate easily with your call center tools.
Social Media Integration–Spark engagement and monitor how customers interact with your brand by using this key CRM feature. Social media integration will allow you to offer personalized incentives to inactive customers and promote individualized discounts to engaged customers.
Automation–This integral feature has the power to make everyone's life easier at your business. Automation helps marketing teams, sales teams, and service teams to keep up with customer demands and manage a hefty volume of contacts. If you operate a B2B company, these are the specific capabilities you should look for in CRM software solutions:
Forecasting–Forecasting is all about accurately predicting future sales based on past performance. Look for this key feature to assist you in predicting customer behavior and projecting financial outcomes.
Enhanced Tracking–Because B2B sales processes involve many stages, your CRM solution must offer a great range of visibility to assist your sales reps through all sales stages. This feature is a must-have for B2B.
Automation–Automated workflows safeguard against important leads slipping through the cracks. This feature supports sales reps as they manage their workloads and helps them to keep track of valuable contact information.
CPQ Applications–For B2B companies that sell complex, highly configurable products, the CPQ application feature is a must. These modules will allow your personnel to track every aspect of selling your personalized products.
Quote Management–Before you can finalize sales, you'll need to provide your customers with quotes. Generating quotes is so essential to B2B companies that it isn't likely a sale will go through without one. Be sure the CRM software you're considering comes with quote management. Are you looking for dynamic CRM software for your business? FTx Solutions offers custom CRM solutions for both B2C and B2B companies. Our solutions come with data, loyalty, and social media integration options to help you get the most out of every sale. Interested in finding out what our CRM specialists can do for you? Contact us today!