Sales are the oxygen your business breathes. Dwindling sales will cause your business to suffocate, and if sales are cut off completely, you can be certain your business will die.
Generating sales should be the greatest priority at your business, but figuring out precisely what methods will work to maximize sales efficiencies at your unique company might not be so easy to accomplish, especially for small business owners.
If there were a single, surefire method to guarantee strong sales, we would just tell you and this article would be one sentence long.
The reality is that there are many strategies that can potentially generate sales, grow your customer base, and increase revenue at your business. Will every sales strategy work for your unique company? The short answer is, no. The best sales-increasing methods for your business will depend on many variables such as the nature of your business, which industry your business operates within, whether your business is B2B or B2C, whether you sell in-person or online or both, and also where your business is located.
Over the years, the business world has developed several trustworthy methods to improve sales. These methods revolve around strengthening in-store sales techniques, improving long-term customer relationships, and of course integrating effective marketing strategies that draw in shoppers and drive website traffic so that your customers are already poised to buy the moment your sales staff greets them at the door.
Here are 6 ways to increase sales at your small business that will work regardless of the industry your company falls under or the specific nature of your business.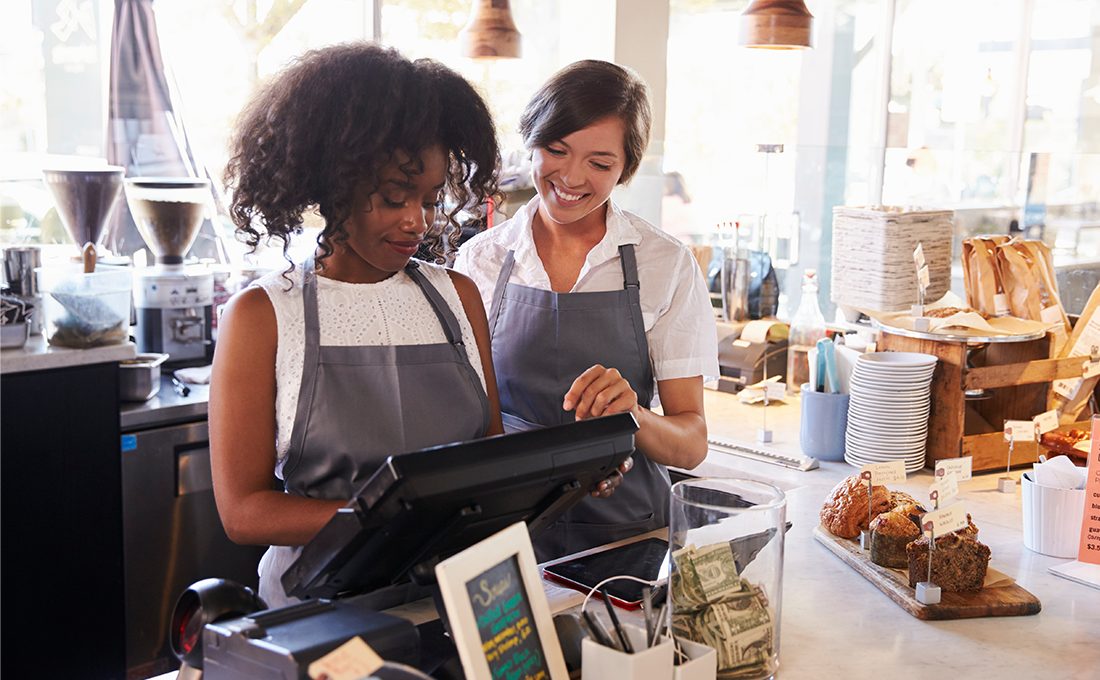 INVEST IN SALES TRAINING & ONBOARDING
Also referred to as organizational socializing, "employee onboarding" is a system of training new employees so that they are equipped with the necessary company information, field knowledge, on-the-job skills, and professional behaviors in order to manage their responsibilities and become effective members of the company they work for. Onboarding training often involves attending formal meetings and lectures, watching videos and webinars, reading printed materials and handbooks, and participating in orientation sessions and interactive, team-building activities. When you invest in employee onboarding, especially the onboarding system for your new sales personnel, you will end up increasing sales in the long run even if your resources are limited at the moment.
Ensure that your newly hired sales staff will rise to their potential and deliver their best performance at all times by implementing an onboarding curriculum that familiarizes them with your company, products, and services; equips them with the right sales tools; and connects them with the other departments they will loosely work with, such as the marketing department, product development team, and customer service department. The best sales personnel you will ever have are employees who are motivated and enthusiastic about the products they're selling and the company they work for.
When assembling your sales team, use these effective sales training and onboarding tactics:
• Attract and hire top talent by detailing a clear description of the position you're seeking to fill. Carefully review resumes, employment experience, and highlights of the candidates' qualifications. As early as during the interview, introduce applicants to your business' goals and sales strategies.
• Create the sales materials your sales staff will use, including cold-call scripts, outbound email templates, product sales sheets, and any relevant white papers that will help them understand customer pain points and the products at your company that can solve those pain point problems.
• Identify the key channels of communication that you intend your sales staff to use and train them on how to effectively utilize those channels in order to gain leads, guide leads through the sales funnel, and ultimately close sales. Establish the qualifying standards and communication protocols that you expect your new hires to follow and be certain to thoroughly train them in those standards and protocols.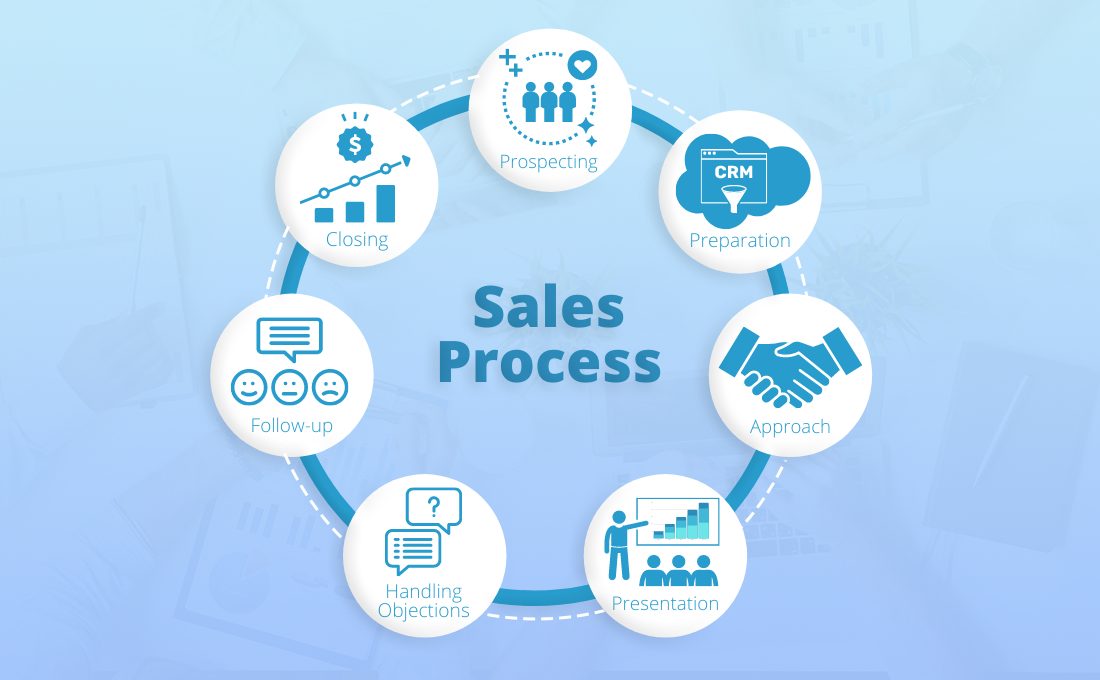 DIVIDE THE SALES PROCESS INTO STAGES
Once you've trained the most qualified and enthusiastic sales employees you could find, it's time to provide them with the tools and tactics to master your company's sales process. A "sales process" is the protocol, actions, and steps your employees will follow in order to generate sales at your business. This process is designed to support the consumer-side "customer journey," also known as a "purchase funnel" and "conversion funnel." Let's first look at a purchase funnel—what it is and what it does—so that you will better understand the sales process and therefore develop the best sales process for your sales staff to use.
A purchase funnel is a practical model that uses stages to illustrate a typical customer's journey towards becoming a paying customer. The stages of a purchase funnel are awareness, consideration, decision-making, and purchase. These stages are considered causal because without having awareness about a product, a customer cannot consider buying it. Awareness always comes before consideration, which is why sales personnel and marketers must first make consumers "aware" of their company, products, and services. This first stage will lead to the second stage and never the other way around, and the causality between one stage to the next goes on.
The "sales process" that your sales personnel follow should support the stages of the purchase funnel, which is why we recommend that you divide your sales process into these stages:
• Prospecting (Stage 1): Educate your sales staff about your customers and their needs, pain points, and preferences. Provide your salespeople with "icebreaker" scripts that help make your staff sound relatable.
• Preparation (Stage 2): Prepare your sales team to attract and retain customers by providing them with the sales tools they will need. Appropriate sales tools may include scripts for cold-calls and icebreakers for the sales floor, as well as computer-based tools such as outbound email templates and CRM software.
• Approach (Stage 3): Equip your sales staff with simplified product and service information so that they are able to communicate naturally with customers. Your sales personnel should be able to easily articulate why they, themselves, love and use your products and services.
• Presentation (Stage 4): Next, your sales personnel will present the products and services you sell in a way that is easy for customers to understand. Sales presentations could include visuals, data, testimonials, and other supportive information. The top priority here is to make sure your sales staff conveys the benefits of purchasing your products.
• Handling Objections (Stage 5): Challenges will arise during the sales process. It's important that your sales staff is comfortable handling challenges and customer objections that could result from your competitors' prices, changing market trends, and consumer behavior, expectations, and preferences. An aspect of selling is demonstrating excellent customer service to resolve customer concerns in a respectful manner.
• Closing (Stage 6): Your trained employees should understand your company's specific closing tactics and be able to close sales without being pushy. Never pressure a customer to make an instant buying decision. Instead, show your sales staff how to use finesse and a human touch to close sales.
• Follow-up (Stage 7): The close of one sale is the beginning of another sale with the same customer, which is what the follow-up stage is all about. After an appropriate period of time has passed post-sale, have your salesperson follow up with each customer to gather feedback and gain a sense of their satisfaction. Share the feedback with your sales staff, as well as your marketing and product development departments.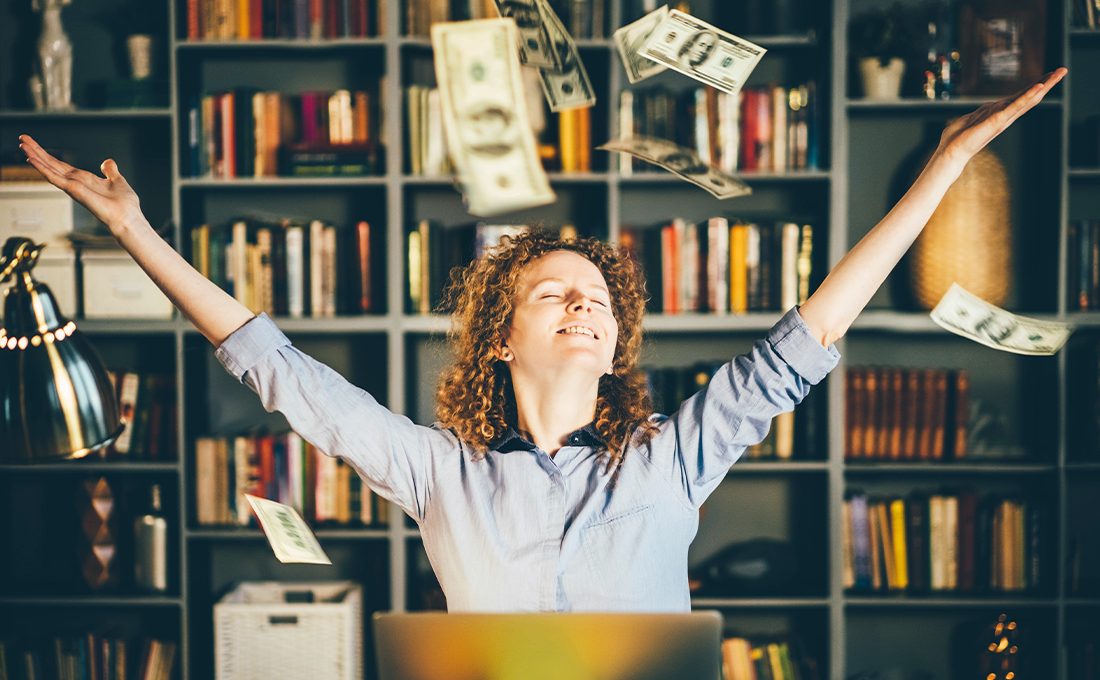 OFFER SALES INCENTIVES & BONUSES
Each sales person on your sales team has the power to either help or hinder your sales. By hiring top sales talent and training them properly, your sales numbers will automatically be higher than they would be if you had hired underqualified and inexperienced employees. That being said, if talent in the candidate pool is limited, then seek out and hire candidates that display enthusiasm for your company and passion for your products. As far as consumers are concerned, they would rather learn about your company from someone who loves your products and can articulate why, than encounter a slick salesperson who sounds like they're reading a script. Assuming you have the right salespeople on your team, the biggest challenge you will face is keeping your team members enthusiastic, passionate, and closing sales. 
This is where offering sales incentives and bonuses comes in handy. A sales incentive is a reward that you give to any salesperson who reaches the sales goal you've set. The types of rewards that business owners can offer their sales teams are cash, specific prizes, and even paid vacations. When exciting incentives are offered, sales personnel feel excited and competitive, which immediately results in them working all the harder to reach their sales goals. Depending on your company and cash flow, you may not be able to offer an all-expenses-paid trip to Bali, but you could offer your employees simple "spiffs," which are immediate bonuses for the sales they close.      
So, what specific sales incentives and bonuses can you offer that will keep your team motivated? Here are our favorites:
• Cold, Hard, Cash: Money talks, as they say, and nothing will state you appreciate your motivated, top-earning sales employees more than rewarding them with cold, hard, cash. Even if you reward them with modest spiffs for all those extra sales they make, they will feel encouraged. You can also get creative and offer them Bitcoin or another cryptocurrency that is currently rising in value.
• Courses & Training: Personal and professional development can be a powerful motivator for any employee who is eager to improve their skills and advance their career. The biggest benefit to rewarding your top sellers with educational courses and training workshops is that they will become better employees who can do more for your business.
• Office Upgrades: If you want to motivate your sales staff to be more productive, offering them an office upgrade if they reach their sales goals is an excellent way to do it. Office upgrade incentives could include one of the following: an ergonomic desk with standing options, a high-quality office chair, noise-canceling headphones, or even an aromatherapy diffuser with an assortment of essential oils.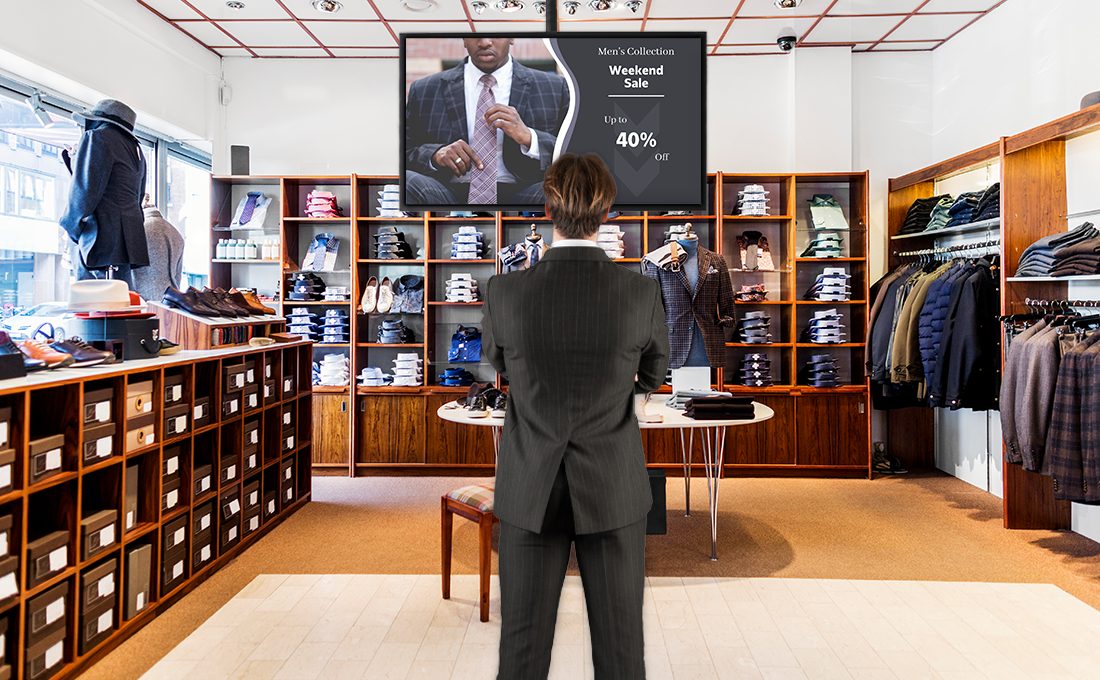 SIMPLIFY YOUR MESSAGING
There will be times when a customer will enter your store, browse your products, and never encounter a member of your sales team. Depending on the nature of your small business, your sales staff might have a very hands-off approach. Or if your business is entirely online, then the only customers that your sales staff will speak to are those that have made a point to call, email, or type into the chatbox. This is all to say that your brand messaging should be clear, concise, and simple. What do we mean by "brand messaging"? Brand messaging refers to the specific messages that consumers receive when they encounter your in-store and online marketing advertisements.
Whether in-store or online, your messaging should embody your brand and convey what your products and / or services do. Use professional images and the simplest wording possible in your marketing and advertising materials. Remember, these materials are inanimate salespeople, and if presented correctly, they can close sales just as effectively as any employee. Do you own a retail store, gym, or an office that provides professional services? Digital signage can effectively convey your brand, products, and services to your customers and clients using simplistic messages that lead to sales. 
Here are some content tips to bear in mind as you create your in-store and online brand messaging:
• Make sure to use highly contrasting colors in your marketing materials, whether those materials will be displayed on your in-store digital signage or on your social media accounts online. You want easy-to-read fonts that stand out from the background.
• Do the messages about your products and services reflect reality? Simplified messaging that leads to sales must be based in reality and ultimately be believable. Consider integrating customer reviews and testimonials into your marketing and advertising to build trust with consumers.
• Include a CTA in every message. CTAs, or calls-to-action, provide customers with all the information they need in order to complete an action, such as taking advantage of a limited-time offer, signing up for your customer loyalty rewards program, or subscribing to your business blog.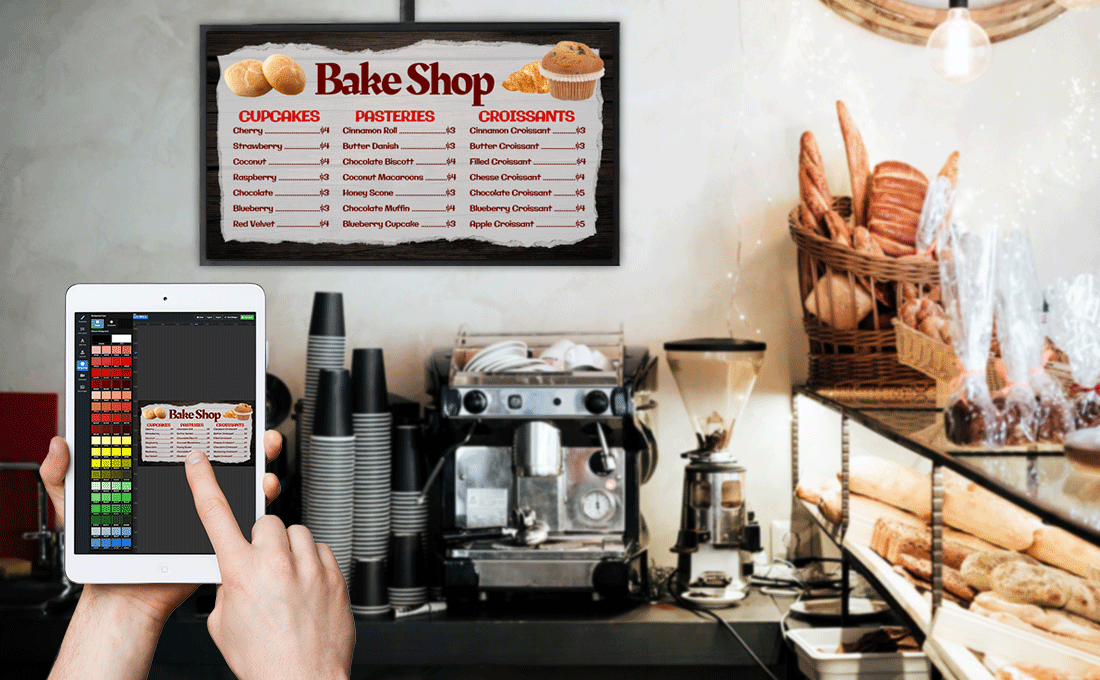 USE HIGH-IMPACT MARKETING
Using high-impact marketing materials and strategies is far easier said than done. Unfortunately, it's not uncommon for small business owners to waste money on ineffective marketing ploys that only end up falling flat and yielding almost no financial return. But just because risks like that are out there doesn't mean you can afford to slack off in terms of digital marketing. We recommend low-budget, high-impact marketing strategies. Small businesses can see a greater ROI implementing carefully designed social media campaigns than they could if they rented a billboard in Times Square. Let's take a look at why the best low-budget, high-impact marketing methods will help you increase sales.
There are several reasons why low-budget, high-impact marketing is a must for small businesses who want to stand out in today's crowded advertising world. Every marketing dollar spent should produce a measurable ROI in terms of increased sales but these days expensive ad exposure does not automatically lead to sales. Thankfully, low-budget marketing methods, including social media marketing, maintaining a business blog, and streamlining your inbound marketing channels can all result in increased sales. Digital marketing also allows small business owners to target promising customer groups, which also increases ROI.
The most effective low-budget, high-impact marketing strategies that you should consider implementing at your small business include:
• Ask customers for referrals
• Collect and promote customer reviews
• Create a digital brochure and distribute it online
• Add a blog to your business website and commit to publishing articles regularly
• Outsource your social media marketing to test ROI with marketing agencies
• Send out digital marketing promotions with your invoices to gain return business
• Participate in local business trade shows
• Start an email newsletter and regularly send emails to your subscribers
• Perfect your in-store digital signage content by using professional design software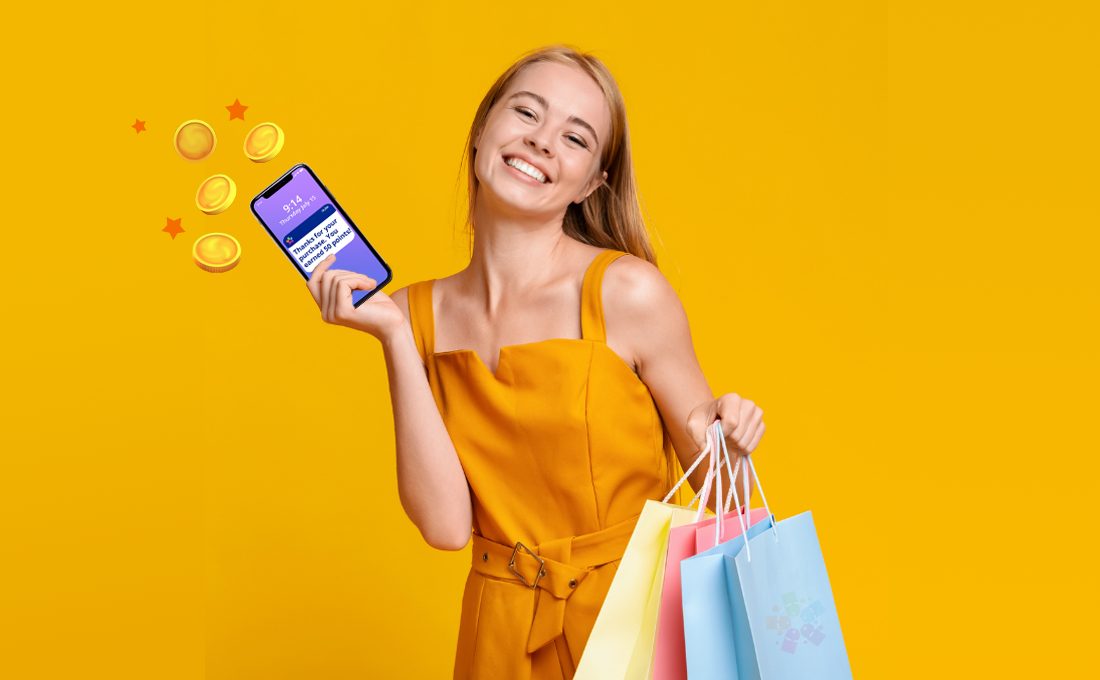 CREATE A CUSTOMER REWARDS PROGRAM
Did you know that customer loyalty rewards programs function as enthusiastic sales assistants, all while marketing directly to your customer base? It's true. These rewards programs use computer-based artificial intelligence that tracks and records customer interests, favorites, and wishlist items. Using this valuable customer data, the program itself can then make personalized product recommendations that customers are more likely to buy. Though we would never say that a customer loyalty rewards program could ever replace your sales team, we can say with confidence that implementing a rewards program at your small business will be like having a second, A.I. sales team that works for you, albeit digitally, 24 / 7.
Loyalty programs are great tools for increasing customer satisfaction and retention, both of which leads to increased sales. A good loyalty program not only rewards customers for their purchases, but effectively entices them to spend more because they feel they are saving more. Customer loyalty rewards programs also help sales personnel land more sales more often, because these programs support salespeople in nurturing customer relationships and keeping current customers engaged and returning.
Additional benefits to launching a customer loyalty rewards program at your business include:
• Increases revenue
• Marketing and advertising savings
• Ability to gather valuable customer data that can be leveraged in future direct-marketing campaigns
• Helps to make loyal customers feel appreciated
• Increases brand awareness and engagement
• Promotes better sales staff to customer communicationBy now, you understand that aligning your sales and marketing strategies is an integral aspect of increasing sales. In our final section, we will introduce you to the best tools on the market today to support all of the sales and marketing strategies that we've introduced in this article.

ALIGN YOUR SALES & MARKETING
We all know that marketing a successful sales strategy doesn't always come naturally. In this article, you learned how to engage with your shoppers and nurture customer relationships with 6 effective methods to increase sales. But how can you implement these methods at your small business? What tools do you need to equip your sales teams?
FTx POS provides a truly user-friendly Point-of-Sale system that serves as a marketing powerhouse. Utilizing a fully customizable touchscreen interface, our POS is intuitive and simplified on the surface, yet dynamic at its core, collecting comprehensive data during every transaction. Create custom configurable discounts triggered by the criteria you designate and schedule all of your promotions to run automatically on the dates of your choosing.
FTx Digital Signage can promote and sell your products for you. Our in-store digital signs have display capabilities that include menu boards, dayparting, split-screen advertising, and rotating ad content to keep shoppers engaged and informed. With our user-friendly Control Center, you can schedule your digital content days, weeks, months, or even years in advance. Plus, making on-the-fly changes from any device is easy. Best of all, FTx offers compatible design software, empowering you to create 100% of your digital content yourself without having to hire a professional graphic designer. FTx AdPro is free for life and signing up to get started does not require any payment information.
Add the premium upgrade FTx Uplift to FTx POS to generate impulse sales at checkout. Create added value for your customers by educating them about money-saving offers. Uplift will give your cashiers the tools they need to properly communicate your specials to your customers. Create special promotions in the Control Center that automatically trigger discounts when the UPC codes you enter into the Uplift module are scanned at checkout. Choose to give your customers either a dollar amount or percentage off a single item or multiple items in the UPC list. Craft a sales pitch for your associates that will pop up on the POS when the UPCs you designate are scanned. Ensure that a quality, consistent message is delivered to all of your customers at each of your retail locations.
FTx 360 provides digital marketing solutions and services for businesses of all industries. If you're looking for low-budget, high-impact marketing strategies, but don't have time to launch campaigns yourself, then our content generation and marketing services are for you. We can work within any budget, and our specialists are guaranteed to be as enthusiastic as your sales staff.
FTx Loyalty comes standard with our FTx POS system. This customer rewards loyalty program makes it easy to participate in manufacturer loyalty programs, as well as create your own loyalty campaigns. FTx Loyalty offers a unique, multi-tiered marketing platform where your customers can not only actively participate in your promotions, but they can also invite their friends and family to join as well!
Looking for more ideas to plan and strategize your marketing and sales initiatives? Contact us today to learn more about what our business solutions can do for you!