On a global scale, the pet supply retail market has grown from $216 billion in 2020 to $232 billion in 2021. Considering the compounded annual growth rate of 6.1%, the pet industry is expected to reach a value of $350 billion by 2027!
In the U.S. market, pet industry growth has reached $99 billion today, which is a substantial increase from $95.7 billion in 2020.
Thanks to both national and worldwide growth, there has never been a better time to be a pet retailer, or so the numbers seem to indicate…
The reality, however, is that Big Box and "dot com" pet retailers have almost entirely cornered the market. Huge corporations like PetCo, PetSmart, and even Wal-Mart represent the greatest beneficiaries of the industry's financial boom, and Amazon has been gobbling up what little is left over.
Small pet retail businesses will have more than their fair share of challenges in the coming months and years if they want to compete with larger chains. The road ahead may be difficult, but it's not impossible. After all, homegrown pet supply stores offer consumers something that Big Box pet retailers never will—personal relationships.
Growing your pet business is possible when you place nurturing personal relationships with your customers at the heart of your corporate mission. With that in mind, here are 6 ways to grow your pet business and outdo the industry giants.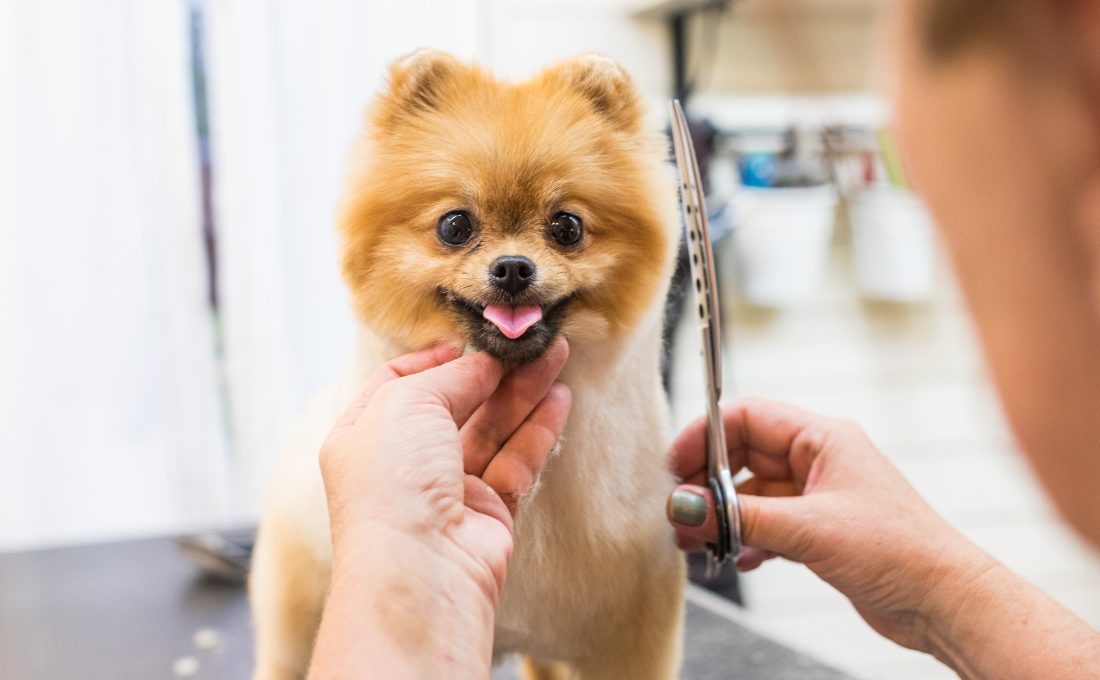 OFFER IN-STORE PET GROOMING SERVICES
Pet parents care deeply about the health and happiness of their pets. Providing their pets with nutritious food is a top priority for pet owners, which is why they shop at your pet supply store. But nutrition isn't the only aspect of keeping dogs and cats physically and emotionally healthy. Did you know that regular grooming greatly contributes to healthy pets?
Matted, unwashed fur can breed bacterial mange, a precursor to skin and hair follicle infections. Untrimmed, unclean nails can scratch people and pets alike, which can be a health hazard for all involved. Animals have a natural instinct to clean themselves, but unfortunately, domesticated dogs and cats aren't completely capable of keeping themselves neat and tidy.
Expand your pet supply store business by offering customers in-store pet grooming services to help them keep their pets healthy on the outside, as well as on the inside. Pet parents will appreciate the additional opportunities to cater to the health of their pets. Plus, they'll love dropping their dogs and cats off to be groomed while they shop around your store. In order to assemble pet grooming stations, you may need to invest in additional tools and equipment, such as:
• Sinks or bathtubs
• Doggie shampoo and nail clippers
• Grooming tables
• Grooming shears
• Deshedding and dematting tools
• Pet cages
• Dryers
• Cleaning supplies As with any business expansion, adding pet grooming services to your pet retail business comes with its own set of risks. That being said, there's a very good chance that your current customer base will be eager to try your new grooming services. With the right staff in place and by offering the right prices for your grooming services, this annex of your business can lead to long-term growth.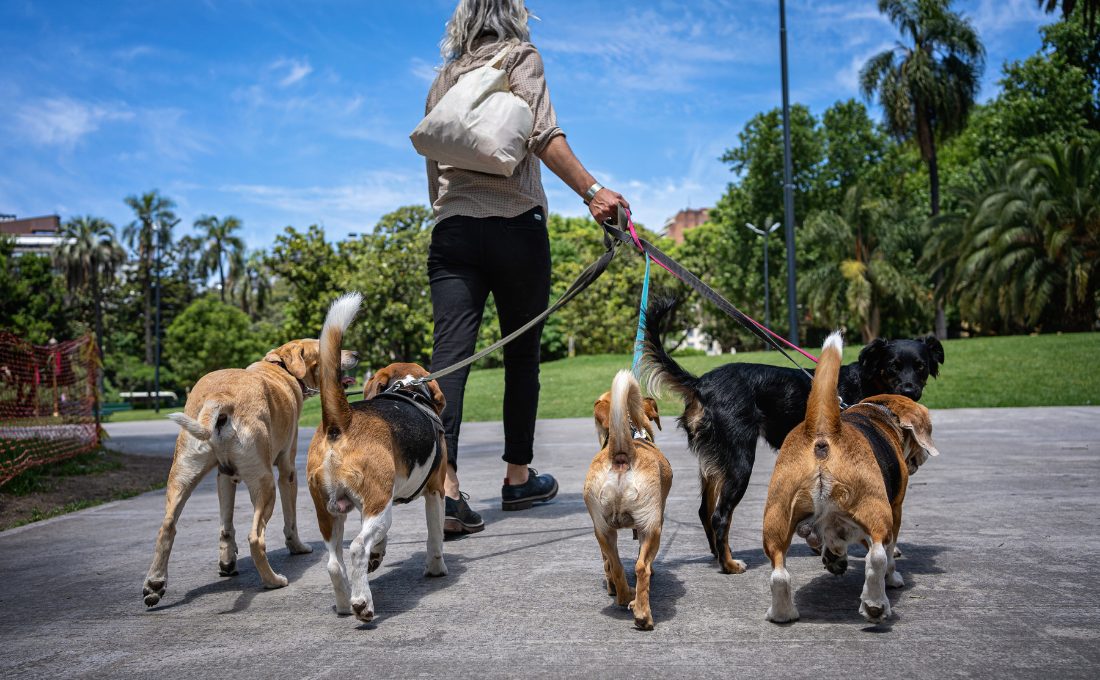 PROVIDE DOG WALKING & PET SITTING SERVICES
For pet parents, their pets are a part of their family. Those little, furry friends bring joy to the everyday lives of their owners, which is why it can be gut-wrenching for pet parents to leave their fur babies behind when they go out of town. Being separated from a pet can be painful for both the pet and the parent, who wants nothing more than to keep their furry friend happy, healthy, and safe.
So, it makes sense that pet parents would want to hire pet care professionals to stop in and spend time with their dogs and cats during those occasions when the pet parents aren't around. This could include stopping by to walk the dogs for an hour or spending a few consecutive days at the home of a pet family whose owner is out of town.
As a pet retailer, adding dog walking and pet sitting services to your business requires an investment in hiring and training pet care professionals, purchasing the proper equipment, obtaining the necessary insurance, and taking the time to nurture and manage the entire venture while keeping your supply store running. That being said, the financial benefits will accrue relatively quickly considering that the average first year of pet sitting / dog walking services can generate $20,000 to $35,000 in income after expenses. Not bad! Just be sure to bear these business-savvy pointers in mind:
• Maintain a pet care safety plan that lists the pet parents' emergency contacts
• Within your bookkeeping records, sub-categorize your dog walking & pet sitting business so that you can monitor the P & L of this specific annex of your company
• Hire a scheduling coordinator to serve as the operational hub so that your dog walkers and pet sitters have a point-of-contact at all times
• Market your new dog walking and pet sitting services to your current customer base and offer first-time discounts and monthly subscription prices for long-term commitments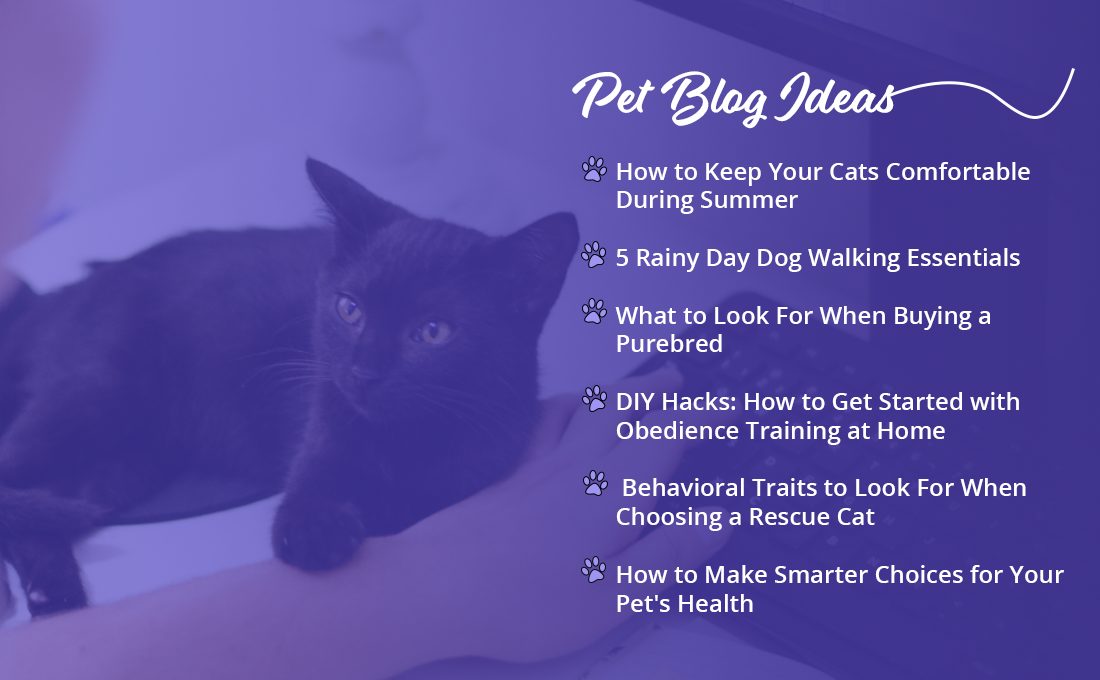 START A PET BUSINESS BLOG & POST REGULARLY
Starting a blog on your website can result in growing your business in a number of ways. When pet-relevant articles are published regularly, the SEO can organically elevate your website within search engine rankings and ultimately result in increased web traffic. Depending on whether or not you also manage an online store in tandem with a brick-and-mortar location, an increase in web traffic can directly translate into a boost in eCommerce site sales.
But even if you don't have an online store in place, maintaining a pet business blog will still help to spread awareness about your brand and contribute to your online visibility, especially in terms of your Google My Business page. Considering the low-to-no cost of launching a blog, there's really no downside to using this strategy to grow your business. You could publish only one short blog article per month and see results.
The biggest benefit of starting a pet business blog is that you will create credibility within your industry and legitimize your brand among consumers. The best way to approach writing the actual content of your pet blog is to center your blog topics around your pet products, pet services, and pet expertise, even if your expertise is anecdotal at this point. Specific pet blog ideas that are sure to generate website traffic are:
• How to Keep Your Cats Comfortable During Summer
• 5 Rainy Day Dog Walking Essentials
• What to Look For When Buying a Purebred
• DIY Hacks: How to Get Started with Obedience Training at Home
• Behavioral Traits to Look For When Choosing a Rescue Cat
• How to Make Smarter Choices for Your Pet's Health At the end of each blog article, leave a call-to-action, also referred to as a CTA. Effective CTAs that have been proven to support business growth are e-newsletter subscription sign-ups, customer loyalty rewards program sign-ups, social media "follow" buttons, one-time discount codes, and of course, inviting readers to share their opinions in the comments section below the article.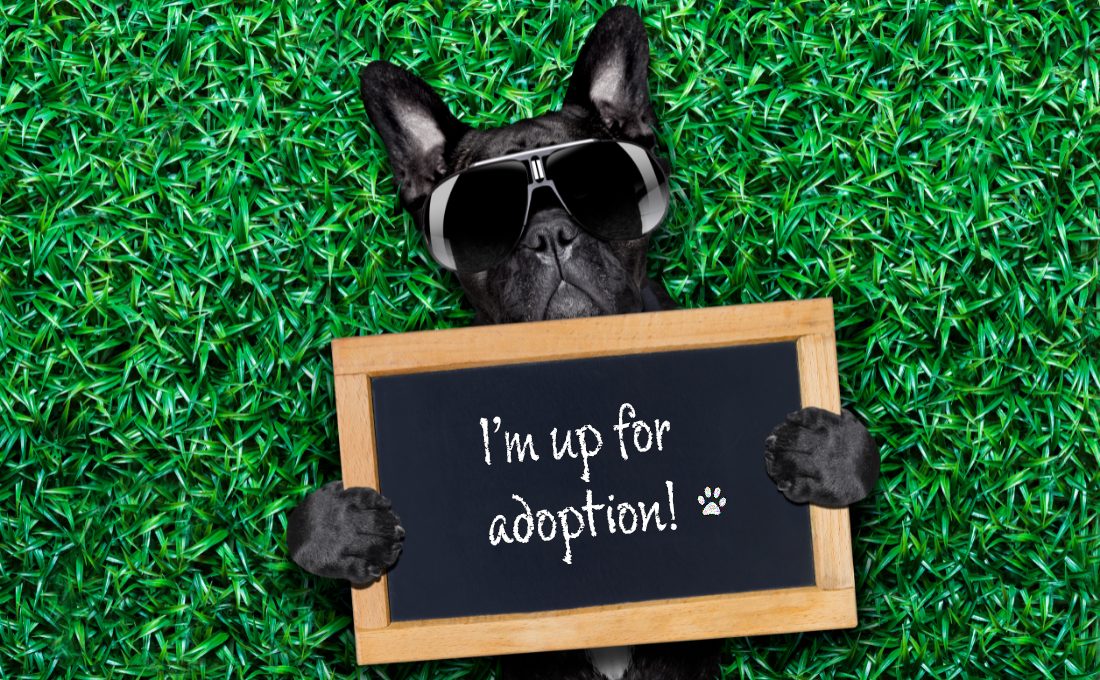 PARTNER WITH LOCAL ANIMAL SHELTERS & HOST ADOPTION EVENTS
On an annual basis, nearly 4 million cats and dogs are adopted from U.S. animal shelters, according to a 2021 report from Simply Insurance. Your pet business can play an important role in so many unwanted pets finding their forever homes each year. By partnering with local animal shelters and hosting adoption events at your store, you will help your brand land in the hearts of consumers and stay there, which is always good for business!
Partnering with a local animal shelter will do more than just make you and your customers feel good. This kind of partnership is a great way to elevate your brand's standing as well as your professional expertise around town. By fostering the adoption process and making product and service recommendations to help new pet parents stock up on everything they'll need, you will win their loyalty. Not to mention that by helping to connect people with rescue pets that they end up adopting, you'll naturally build trust and generate long-term business.
In order to host an engaging pet adoption event at your retail location, be sure to market the event both online and in-store. Include social media posts and sidewalk signage to cover your bases. Then, on the big day, try incorporating some of these fun activities to increase engagement and the likelihood of successful adoptions:
• Donation stations
• A DIY photo booth with pet costuming accessories and a clever photo backdrop
• Homemade doggie treats table
• Pet raffles
• Pet parent contests
• Pet supply giveaways
• Puppy party pen You can never go wrong building relationships within your community. The animal shelters you partner with could easily turn into your biggest advocates and recommend your business to pet parents they work with throughout the year.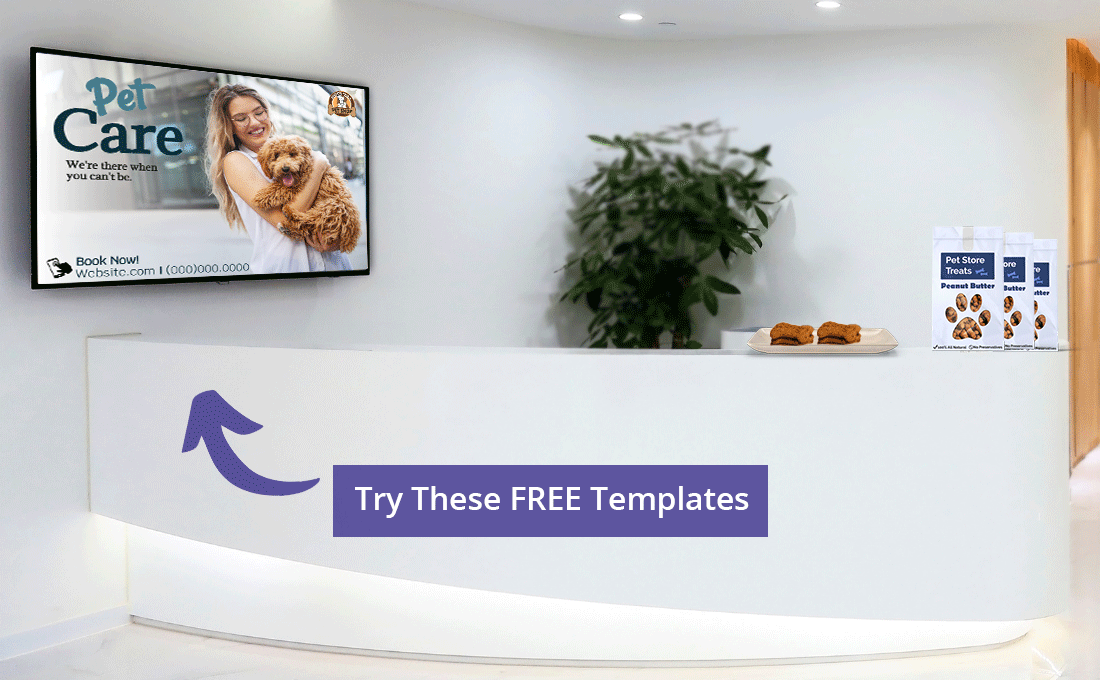 AMPLIFY BRANDED CONTENT WITH DIGITAL SIGNAGE
Digital signage for pet stores can be used to improve the way you market and communicate with your customers. When deployed, you can edit and update your digital screens from any computer at any time. You can pre-schedule your messages and other notifications to play on specific dates, set recurring schedules, and even run specials with an expiration date. Today's marketing concepts have completely changed from what they used to be 5 years ago. Modern consumers are attracted to digital technology.
With FTx Digital Signage Solutions, not only can you increase customer engagement and incentivize buying, but you'll also be better equipped to effectively brand your unique pet retail store. In-store digital signage educates your customers about new products and services, time-sensitive deals, and brand messaging all while capturing their attention and driving sales. Displaying dynamic graphics and animation will draw your customers' eyes, and if you implement rotating digital advertisements with multiple promotions and slides, you will be able to generate more sales than ever before.
With FTx Digital Signage, you can easily and quickly create live and engaging content layouts. Using the drag-and-drop widgets on our pre-designed templates, you can add media slideshows, videos, custom scrolling text, dayparting content, and more! Our proprietary design software, AdPro, makes it easy for the user to edit templates, design original displays, and make changes. You can even schedule promotions and advertisements weeks, months, or even years in advance. Best of all, AdPro is completely free of charge. With these hardware and software solutions, you can:
• Manage all of your digital content in one, organized Control Center
• Create professional-looking digital content for your in-store signs, email newsletters, social media marketing, and other digital promotions
• Use the Daypart Scheduler to schedule different content during different hours of the day and week
• Integrate your digital signage with your POS system so that every pricing update appears on relevant digital content By adding digital signage to your pet shop décor, you will transform your pet store into an interactive shopping experience where customers are easily informed of the special deals, discounts, and freebies you're promoting.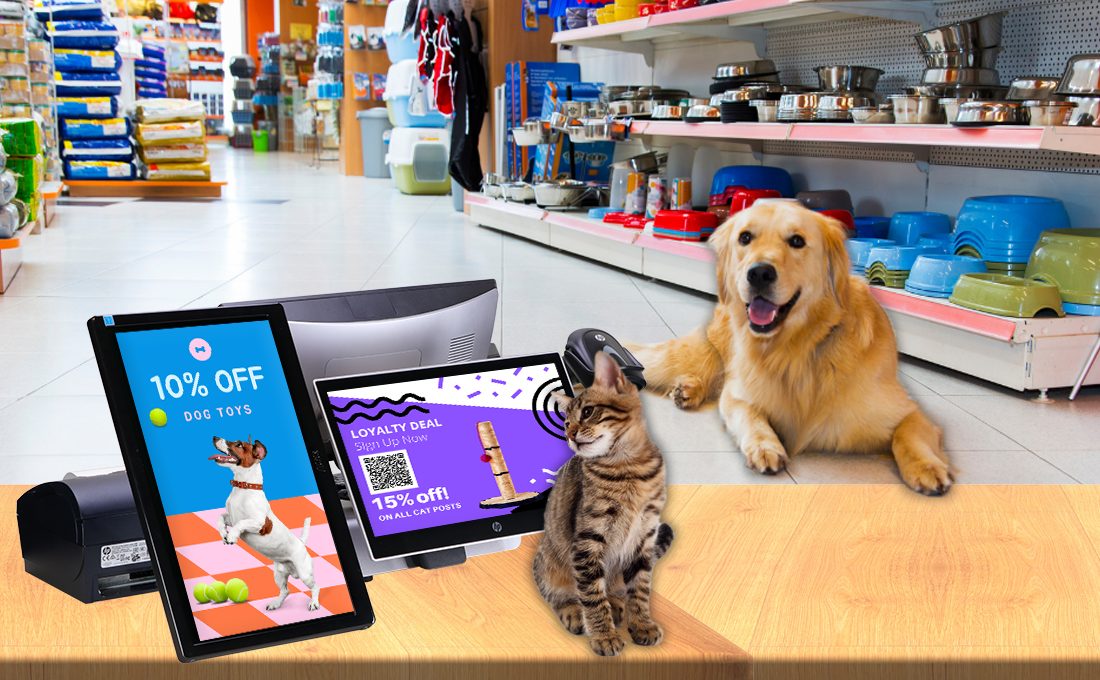 LAUNCH A LOYALTY PROGRAM FROM YOUR POS
Running a pet store requires diligently managing your inventory and keeping your customers happy. Your business marketing should reflect your distinctive brand, engage your customers, and help your pet store stay ahead of the Big Box competition.
FTx Has Partnered With Astro Loyalty!
FTx now offers Astro Loyalty as an FTx POS integration capability, making it a breeze to streamline the checkout process. This advanced, integrated technology tracks inventory as well as suppliers. With the ability to capture customer information, contacting your loyal shoppers for marketing purposes has never been easier. Start operating your pet business more efficiently today with the powerhouse marketing partnership of FTx and Astro, and take your pet store business to the next level by saving time, money, and counter space in the process.
What Is Astro Loyalty?
Astro Loyalty is a pet industry loyalty program. The platform allows small businesses to offer a frequent buyer program directly from the manufacturer. With the integration of Astro into FTx POS, pet retailers will have the ability to manage, track, and streamline the program with the click of a button.
Astro offers that are redeemed through FTx POS, including designated products sold, automatically update purchase quantities and verify the loyalty sale. Then, FTx POS automatically sends this data to Astro, simplifying the pet retailer's administrative burdens.
What Can FTx Do For Your Pet Retail Business?
Are you a pet supply retailer that truly wants to provide your customers with the products they prefer for their dogs, cats, and exotics, but you don't have much of a marketing budget? The partnership between FTx POS and Astro Loyalty has produced a powerful customer loyalty rewards program for pet retailers that will help you retain customers and compete with the Big Box and "dot com" stores.
If you want to incentivize your customers to buy high-quality pet food, an assortment of toys, and other specialty items their pets will love, then FTx POS with Astro Loyalty is for you! This customer loyalty solution will equip you with everything you need to effectively market your in-store and online promotions. Steadily growing your loyal customer base will be the result! By providing your loyal customers with worthwhile savings on the products their pets want, need, and love, you will generate sales, reinforce brand messaging, and bond with your customers as much as they do with their pets. Contact us to learn more about what FTx can do for your pet store.