Are you about to apply for a small business loan? Are you looking for venture capitalists to invest in your start-up? Do you want to clarify your ultimate business goals and analyze the feasibility of your financial budget? Maybe you simply want to understand your market…
There are many reasons to write a business plan, including:
• To convince financiers that you're sane and serious about your business
• To compile and review the current and projected net worth of your business
• To define and achieve both short and long-term milestones
• To assess and better understand the competition you face in your market
• To identify and develop an accurate customer "buyer persona" for your brand
• To determine your financial needs
• To finance and launch a strategic marketing campaign
• And the list goes on…Once you understand why you need a business plan, you can roll up your sleeves and actually start writing…. But first things first, do you know how to develop a business plan?In this blog post, you will learn about the differences between a lean business plan and a traditional business plan—we'll help you figure out which plan is right for you!—and you'll also learn how to develop a business plan in just 7 easy steps.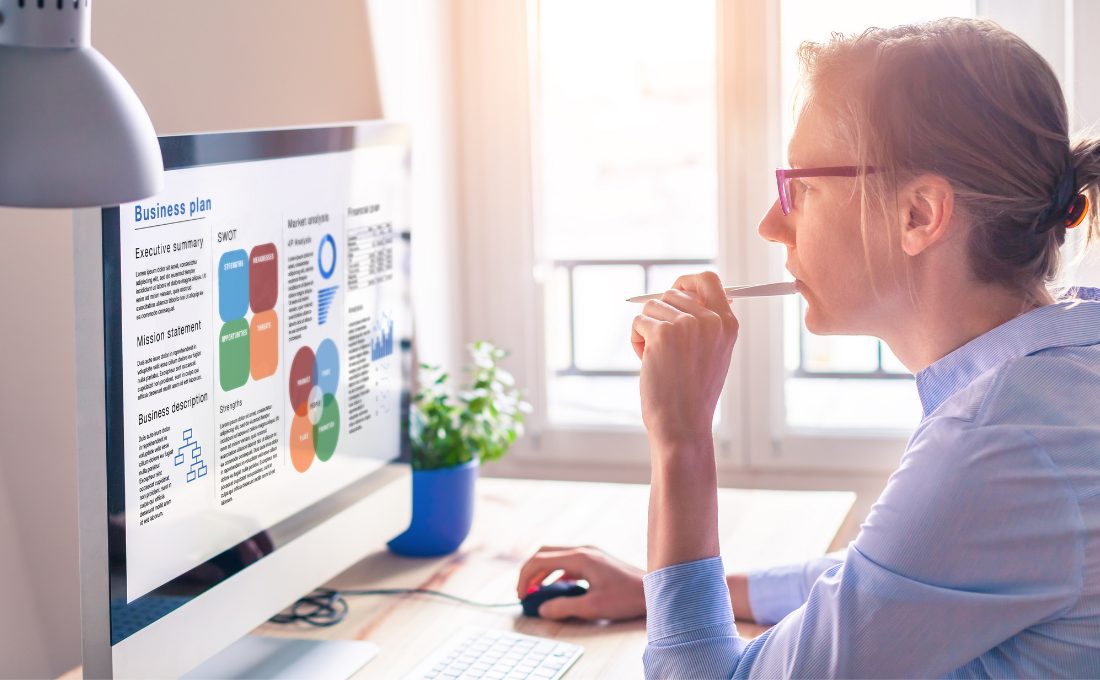 LEAN VS. TRADITIONAL BUSINESS PLANS
There are two kinds of business plans that you can write. Depending on your reason for needing to develop a business plan in the first place, you can either create a short, one-page document called a "lean business plan" or a lengthy, detailed document called a "traditional business plan."
Traditional business plans are far more common, especially if the business plan is needed for a small business loan application. Lean business plans are generally used when trying to interest investors and venture capitalists in your company. In that instance, an investor can easily glance over these one pagers and get a sense of where your business stands and where you see your brand in 3 – 5 years.
Which type of business plan is right for you?
• Traditional Business Plan—Develop this type of plan if you're working with financial institutions, financial lenders, and investors who have requested detailed financial projections about your company.
• Lean Business Plan—This type of plan is ideal when you need to present highly concentrated financial statistics about your company. These plans take a few hours to write because they only contain the key elements of your current financials and future projections.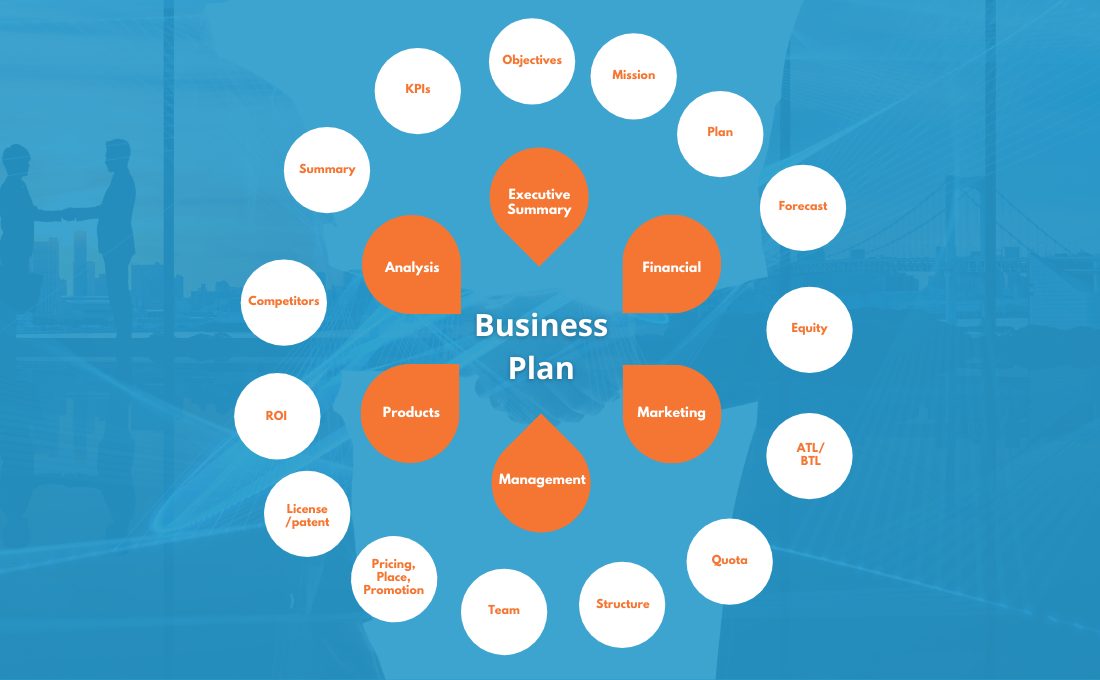 KEY ELEMENTS OF A ONE-PAGE BUSINESS PLAN
Even if you have no immediate need for a business plan at the moment, it's still a really smart idea to develop a lean business plan. As we mentioned earlier, these one-page documents do not take long to write and can be extremely easy to digest. There's no downside to writing up a lean business plan simply to keep a copy on hand "just in case." Plus, for some people, developing a lean business plan actually helps them structure any traditional business plans they might need to write later down the road.
Here are the key elements that you'll need to include in your lean business plan:
• Company Description & Mission Statement
• Consumer Pain Points
• Brand Solutions
• Target Market
• Revenue Streams
• Marketing Channels
• Core Expenses
• Team & Key Roles
• Business Milestones & GoalsThere are many templates available online for you to use to present these key elements on a single document. Lean business plans most commonly use a grid format, but you can find attractive, professional-looking formats that incorporate a combination of bubbles and bullet points to relay information in a way that's easy to read and aesthetically pleasing to glance through.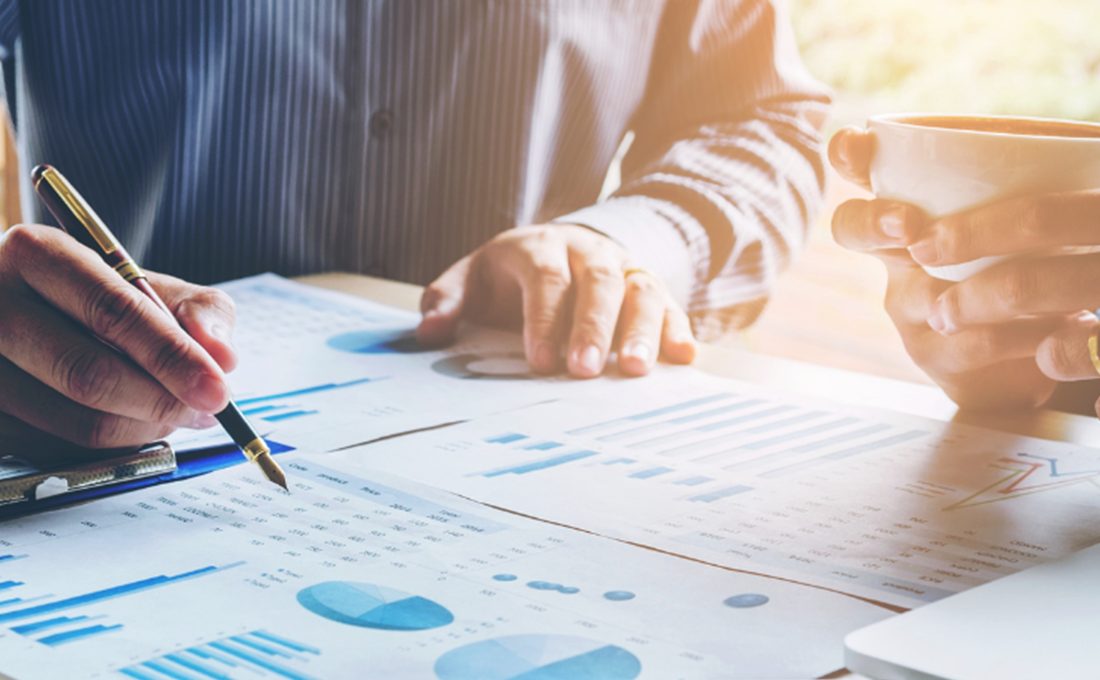 DEVELOP A TRADITIONAL BUSINESS PLAN
There are so many benefits your business can reap once you have a well-written, traditional business plan. This type of long-form plan captures virtually every critical aspect of your company, from the company's core values to its operational framework to its financial standing to its organizational structure. You can use a traditional business plan to obtain a small business loan from a bank or financial capital from an investor. And you can even disseminate and discuss your traditional business plan with members of your corporate board or your sales managers to set attainable sales goals and troubleshoot budgetary challenges before they arise.
Follow these steps in the order they appear, and you will produce a traditional business plan by the time you reach the end of this article.
STEP 1: EXECUTIVE SUMMARY
The very first section of your business plan should be treated like a summary page for your entire plan, similar to a one-page lean business plan. Here you will define your company's core values, purpose, and mission statement, as well as your market and the types of products you sell. Be sure to include a snapshot of your financial data along with future financial projections that look ahead no more than 5 years.
STEP 2: OVERVIEW OF YOUR BUSINESS & INDUSTRY
Use this section to convey how your brand fits into the larger industry. You'll need to describe your industry, show recent sales trends, and highlight how your business will retain a portion of that specific consumer market. This section should also address the challenges you face in terms of remaining competitive.
STEP 3: MARKET ANALYSIS
Step 2 of the previous section will naturally expand into this section, which is all about the current market. Here you should insert a detailed snapshot of your business's financial model, and illustrate how you will retain the consumers that are within your target market. Use as much market research and testing in this section as possible.

STEP 4: SALES & MARKETING PLAN
The sales and marketing section of your traditional business plan should outline the exact strategy you plan to utilize to increase your market share and grow your loyal customer base. Be sure to include information about your products and / or services in this section. Feature your best-selling items, any patents or intellectual property you own, and your overall sales strategy with benchmark revenue goals looking forward 3 to 5 years.
STEP 5: OWNERS, MANAGERS, & OTHER KEY PERSONNEL
At this point in your business plan, you can share the biographies of your company's key personnel. Be sure to make it clear how the collective expertise of your entire team will ensure that you reach the sales goals that you outlined in the previous section.
STEP 6: OPERATING PLAN
This section of your traditional business plan must describe how your company physically operates. Detail all of your core operations, including those that have to do with your personnel, equipment, inventory, workflow processes, and any other operational aspect of your business. The production line, facilities, number of full-time and part-time employees, equipment, and supplies should all be listed in this section.
STEP 7: FINANCIAL PLAN
This is easily the most important section of your traditional business plan. This is where you will insert pertinent financial reports and demand forecasting documents that will substantiate the reliability of your current cash flow. Banks, investors, and other lenders will not invest in your company unless they feel confident that they will receive a healthy ROI later down the road. No matter how lengthy this section becomes, you must include income statements, cash flow projections, a current balance sheet, accounts receivable and accounts payable reports, your current debt obligations, and a realistic break-even analysis.
One of the most important aspects of your business plan, as well as the actual health of your business, is your marketing, which directly impacts your sales. For most retailers, their Point-of-Sale systems are the central hub for both promoting and recording sales.
Are you happy with your current POS system? Does your Point-of-Sale come with comprehensive reporting features that will enable you to present the level of detailed financials that we covered in this article?
If you're shaking your head, "no," right now, then consider switching to FTx POS. Our fully customizable and user-friendly POS interface provides sales personnel with all the tools they need to upsell and cross-sell at the registers. With built-in loyalty rewards program options, our POS solutions function as in-store marketing powerhouses.