FTx Solutions, a technology company specializing in retail POS, warehouse management systems, digital marketing solutions, and customer loyalty rewards programs, had a busy month of blogging.
We kicked off April with a blog about the exciting launch of our new digital marketing agency FTx 360, followed by articles covering topics relevant to liquor store POS systems, CRM solutions for both B2C and B2B businesses, and digital signage content tips for retailers of all industries. 
In case you missed a post, we've compiled summaries of each article for you to get up to speed.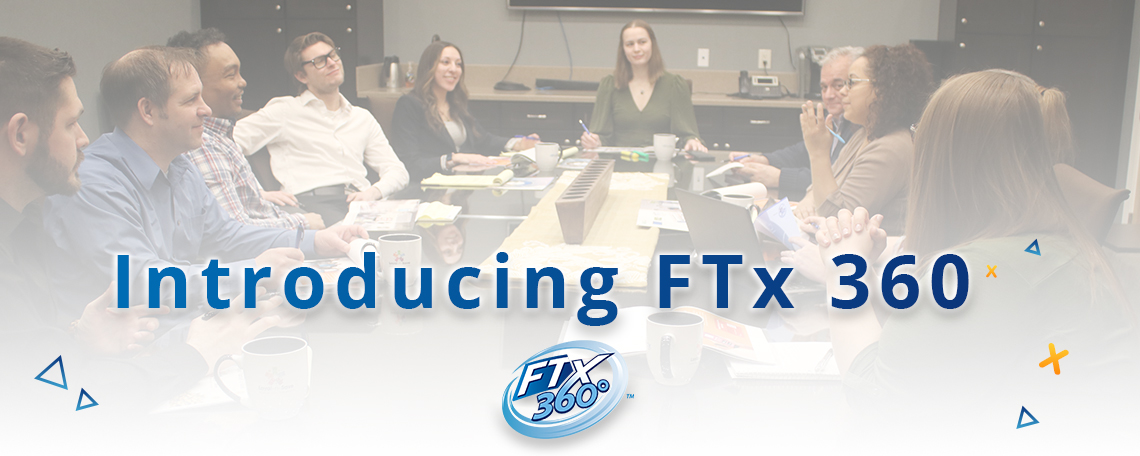 INTRODUCING FTX 360
Our first April blog post focused on our brand-new, full-service digital marketing agency, FTx 360! This specialized annex of FTx was launched to provide a wide range of solutions for clients of all industries.
Our digital marketing services include consultation and management options that cover all of our clients' marketing needs such as:
• Content Writing
• Social Media Marketing
• Email Marketing
• Inbound Marketing
• Industry-Specific Market Research
• Customized Marketing Strategies
• Digital Marketing Consulting
Think you can't afford to hire a marketing agency? Think again! FTx 360 offers reasonable rates and cost-beneficial packages that include:
REAL-TIME ANALYTICS
Performance is everything, which is why the experts at FTx 360 use impeccable designs to spark online engagement. We monitor the success of every campaign we launch and make fast improvements to ensure our clients reach the greatest possible audience.
SEARCH ENGINE OPTIMIZATION
We use customized SEO campaigns that are specifically designed for our clients' unique businesses. Our specialists are experts at driving qualified search traffic to our clients' websites, which makes us SEO masters, and could make you very happy… if you partner with us!
ONLINE MARKETING
FTx 360 offers an optimal blend of creative insights and strategic marketing campaigns that achieve remarkable results. Using customized list segmentation, advanced stats, and responsive campaign initiatives with clear CTAs, our online marketing strategists secure strong, lasting results that boost conversion rates for our clients.
PAY-PER-CLICK
Our PPC management services drive immediate sales. We create, launch, and optimize pay-per-click marketing campaigns for ambitious business owners who want to blow the competition away and get their products and services not only discovered, but purchased.
EMAIL MARKETING
From strategic planning to performance reporting, our email marketing experts develop, design, and launch successful email campaigns that trigger sales. Our email marketing services are specifically focused on acquiring leads for our clients and converting them into loyal customers. We design automated trigger emails and opt-in forms that funnel customers straight into the palms of our clients' hands.
SOCIAL MEDIA MARKETING
Target the customer, not the keyword, and foster customer relationships that last for life with SSM solutions from FTx 360. Our social media specialists design and implement outstanding social media marketing campaigns that attract and impress users, turning followers into customers and customers into brand ambassadors.
FULL-SUITE MARKETING SOLUTIONS
Every marketing initiative at FTx 360 is geared towards success in the digital spheres that matter most. Our writers create fresh content that optimizes our clients' websites and eCommerce stores to ensure search engines discover and rank every web page.  We develop content strategies that drive web traffic and grow businesses.Do you want to become a digital success, but aren't sure you're the best person to spearhead the operation? FTx 360 can handle all of your digital marketing needs. Our marketing strategists take a personal approach to increasing brand awareness, website conversions and traffic, and overall business growth for our clients, and we can do the same for you! Get in touch with FTx 360 today and find out the best plan for your business!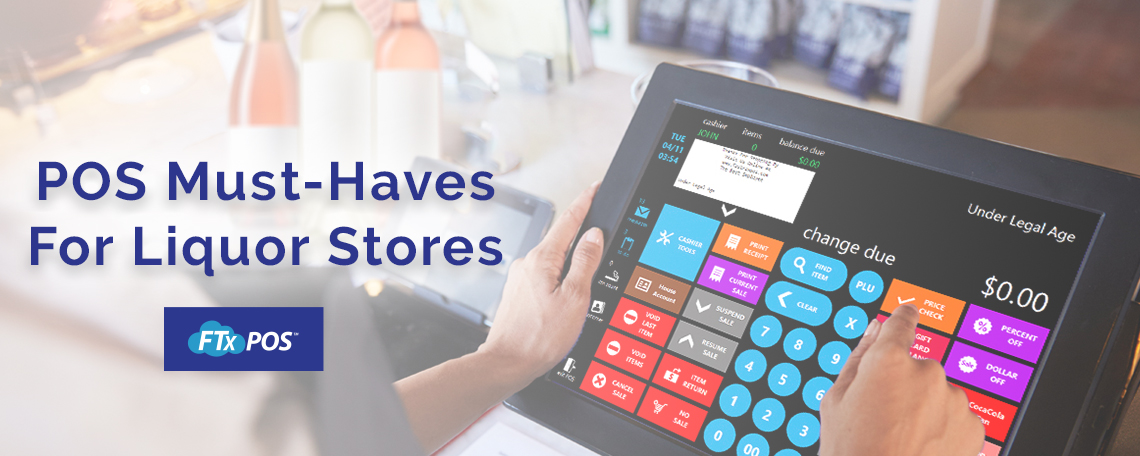 POS MUST HAVES FOR LIQUOR STORES
The second April blog we published featured the five must-have Point-of-Sale features that every liquor store POS system should possess, which are:
• Sales tracking
• Age verification capabilities
• Advanced inventory management
• Pricing options for specials and sales, whether by multi-pack, case, or unit
CRM
capabilities for direct marketingWe strongly recommend you read the full article if you own and operate a liquor store, but in the meantime, we've summarized the highlights for you here.
SALES TRACKING
Tracking sales is the primary purpose of any POS system. Generating a sales report should be immediate and easy. For liquor store retailers who are still using an archaic Point-of-Sale system, sales tracking might seem straightforward, but reviewing sales reports is far from it. When liquor retailers upgrade to digital POS systems that track inventory in real-time, they are able to review their sales numbers with the click of a button.
 AGE VERIFICATION CAPABILITIES
Your liquor store has a legal obligation to verify the age of every customer you serve, and you will be held legally responsible if underage customers are able to buy alcohol products at your location, whether or not you're aware of this occurring. From time to time, cashiers forget to visually check customer IDs, especially if a customer appears to be older than 21 years. This mistake could compromise the integrity of your store. Don't risk it. Look for a POS system that requires age verification for relevant products. 
ADVANCED INVENTORY MANAGEMENT
Inventory tracking management should be at the core of any advanced POS system. Accurately managing your inventory is imperative. Leading digital POS systems on the market will come with inventory tracking, so be sure to avoid any POS packages that would require you to buy secondary software to track your inventory. Carefully tracking inventory empowers liquor store owners to make informed decisions about which items they should reorder, and which they should discontinue due to poor sales.
PRICING OPTIONS FOR SPECIALS & SALES
It's indisputable that in-store deals, discounts, and special sales are a surefire way to move products and boost sales. Customers love saving money and watching their hard-earned dollars go farther, which is why running promotions work no matter what time of year or where a liquor store is located. Before you invest in a digital POS system for your liquor store, make sure that its software will allow you to design and run temporary discounts. The POS system, once you've programmed in all of the discount information and parameters, should automatically reflect the new prices as soon as your cashiers scan those sale items.
CRM CAPABILITIES FOR DIRECT MARKETING
Equally important to accurately tracking sales, managing inventory in real-time, and running successful in-store promotions is CRM, which is short for "customer relationship management". CRM refers to software technology that collects, organizes, and manages a company's customers. There's nothing more valuable to a business owner than capturing the personalized sales histories of their customers, because that data can then be leveraged to launch relevant, direct marketing promotions.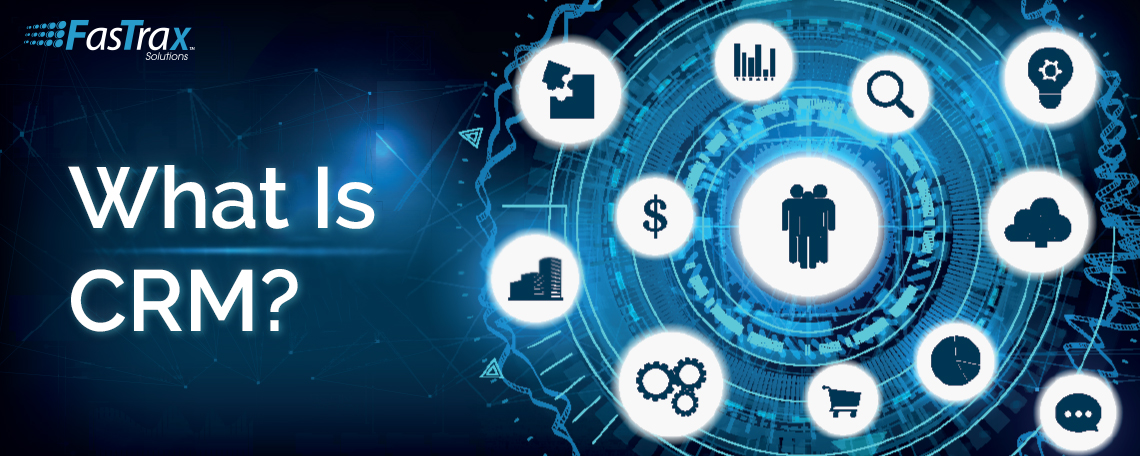 WHAT IS CRM?  
"CRM" stands for "customer relationship management". In a nutshell, customer relationship management is a process, or set of processes, that a business uses to interact with customers for the purposes of generating and finalizing sales. The abbreviation "CRM" typically implies the actual software solution a business is utilizing in order to organize, automate, and implement every interaction it has with customers.
If you want a software solution that helps you manage customer data, engage with customers, convert leads into sales, and effectively market to your growing customer base, then integrating CRM technology into your operations is a must.
But how will you know which CRM software solution to invest in?
Our third blog post in April covered precisely that! Be sure to read the article in its entirety, but here's a quick summary of the CRM software differences between B2C and B2B solutions:
CRM FOR B2C
Customer relationship management software solutions for B2C businesses generally focus on targeting segmented audiences for the purposes of securing quick, easy sales at a massive scale. These CRM solutions are designed to support your company in collecting and aggregating customer behavior data, and leveraging past purchasing histories in future marketing campaigns. CRM for B2C should include marketing tools that analyze individual customer preferences, form segmented customer groups, and automate marketing campaigns. On the other side of each campaign, the CRM software should make analyzing response rates straightforward. For this reason, B2C CRM is usually built for integration with a business's pre-existing customer loyalty rewards program.
The B2C sales environment, which is fundamentally different from the B2B sales environment, requires a CRM software solution that is tailored to support sales personnel who interact directly with the end customer. B2C CRM software will offer:
• Less overall complexity
• Focused on the end customer
• Accommodates a short sales cycle that takes minutes to days to complete
• Handles smaller sales in high quantities
• Generates a large load of leads
• Fewer touchpoints needed
CRM FOR B2B
B2B systems are markedly more complex than B2C mainly because the sales process of B2B companies is much more involved. B2B companies work with vendor partners, resellers or affiliates, and retailers, which means that finalizing a single sale can take months and require many companies to come to terms with all levels of the contracted deal before signing off. B2B CRM software systems will enable a company to segment their sales processes based on variables that are unique to their operations, such as the outbound and inbound sales pipelines.CRM software solutions that are built to support B2B sales environments differ from B2C solutions, so if you run a B2B company, be sure your CRM software can support:
• More overall complexity
• Handles multiple-buyer deals
• Accommodates long sales cycles that range from one to 12+ months to complete
• Handles larger deal sizes that involve fewer purchases
• Generates fewer leads
• Supports more stages to complete the sales cycle that ends with a purchase The full article goes into much further depth, so if you're in the market for a CRM solution, we strongly recommend you reference the information we laid out as you hunt for the best solution for your business.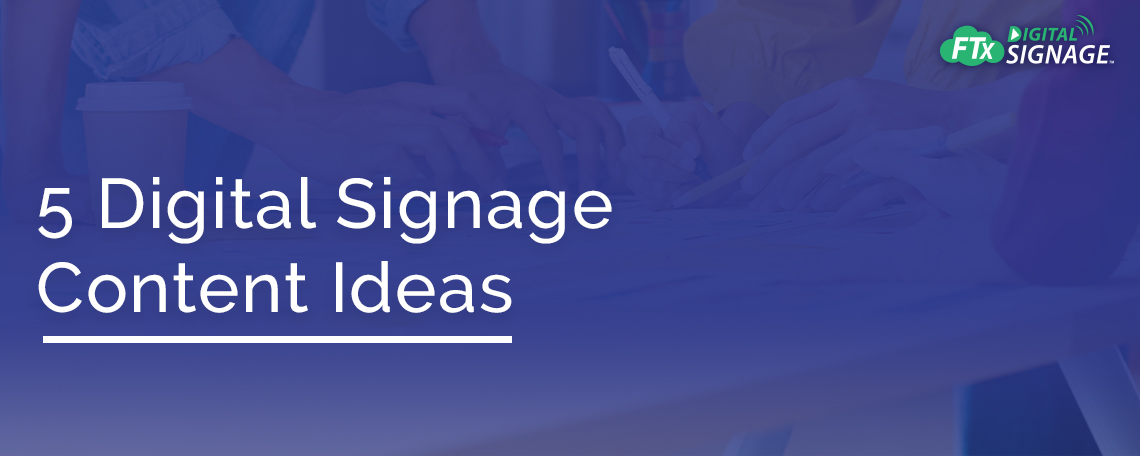 5 DIGITAL SIGNAGE CONTENT IDEAS
In our final blog post, we went over specific content ideas for your in-store digital signs. As a retailer, you want the content you display to increase customer engagement and loyalty, and boost sales… which means your content needs to be creative, polished, and impressive.
If you're unsure where to start, try implementing the 5 digital signage content ideas we recommended in our full-length article:
PROMOTE YOUR BEST SELLERS & LESSER KNOWN PRODUCTS
When digital signage is displayed in retail environments, sales increase by up to 29.5%. But why? Consumers have more choices now than ever before… and it's overwhelming. With so many options available, shoppers often overlook products and services through no fault of their own. Try giving them a hand. Retailers who use their in-store digital signage to promote best-selling items as well as the lesser known products they sell succeed at influencing their customers to spring for quality items they wouldn't otherwise know they need.
INTRODUCE YOUR LOYALTY REWARDS PROGRAM
Customer loyalty rewards programs encourage shoppers to return to stores and make frequent purchases. Offering special sales, deals, and discounts exclusively to loyalty members is a fantastic incentive that motivates customers to buy more, because the more they spend, the more they save. This is where digital signage comes in. As an excellent marketing tool, digital signage can help retailers alert shoppers to important information about products, sales, and of course the benefits of enrolling in their customer loyalty rewards programs.
SHARE CLIENT TESTIMONIALS & POSITIVE ONLINE REVIEWS
Positive online reviews have the power to elevate your website's search engine ranking and sway potential customers into visiting your business. Great testimonials can be displayed intermittently on your in-store digital signage, along with positive reviews of your products. If an in-store shopper is on the fence about purchasing a product, seeing positive reviews and glowing testimonials can sway him or her to buy. That's why turning client testimonials and positive online reviews into graphics that are displayed on your digital signs can directly impact sales.  
DISPLAY YOUR COMPANY HISTORY & CORPORATE VALUES
Your corporate values plus company history equals your business' unique story, otherwise referred to as your "brand message". Conveying a clear, relatable brand message has the power to emotionally engage customers, which is more valuable these days than using flashy graphics and catchy slogans. You can use your digital signage to display graphics that contain your brand message, just be sure to encapsulate that message in a few short sentences that are easy for your shoppers to digest. Sharing your "story" with your shoppers will strengthen the relationship between them and your brand.
ADVERTISE LIMITED TIME OFFERS
Digital signage provides an excellent marketing tool to showcase your special, time sensitive offers. The fact of the matter is that when discounts and deals have expiration dates, customers are far more likely to take advantage of the opportunity to save than they would if the sale was open-ended. Make your customers aware of your current and upcoming deals by displaying the pertinent sales information on your in-store digital signage.
That concludes all of the articles you may have missed throughout April. If you would like FTx Solutions to handle your digital marketing, POS, and digital signage, feel free to contact us anytime. Our technology specialists have experience serving every industry and can help take your business to the next level.