When you hear the phrase "good customer service", what kinds of businesses come to mind? If retail outlets, restaurants, and grocery stores are among the first types of businesses you think of, you aren't alone. Most people assume that good customer service exists only within the scope of B2C companies–that's business-to-consumer companies.
Providing excellent B2C customer service is important, of course, but if you own and operate a B2B company, you aren't exempt from offering your business customers the highest caliber of customer service possible.
Business-to-business, or B2B, companies that lack reliable, efficient customer service will have a much harder time satisfying and retaining their customers. When your customers are businesses–and those businesses have their own customers who expect fast, top-notch treatment–providing them with excellent customer service is imperative.
And it's also a lot harder to do.
This article will examine how your warehouse management can have the greatest impact on the B2B customer service you provide. Afterall, your business customers aren't interested in the "fun" and "chatty" customer service gimmicks that most B2C companies are known for. Instead, you must provide sober, no-nonsense solutions so that your customers can get back to running their own businesses.
So, how can the management of your warehouse ensure the highest level of customer satisfaction? The short answer is that you must use inventory management software that's fully comprehensive and meets the needs of every facet of your warehouse workflow. For the long answer, read on…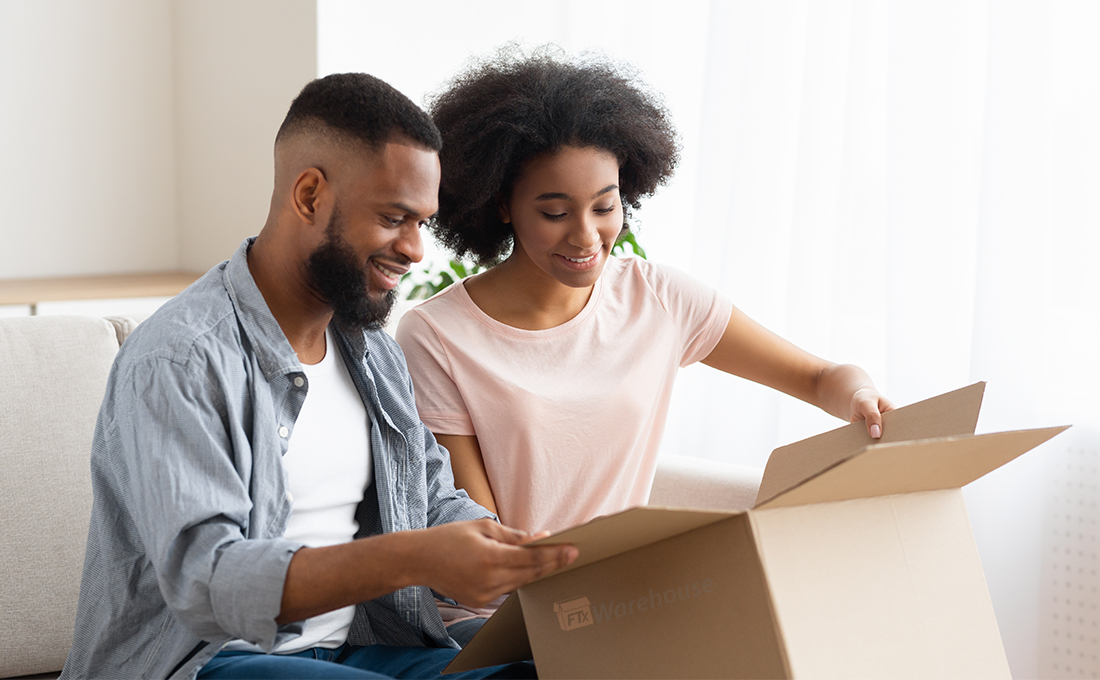 INVENTORY TRACKING
Your warehouse staff will not be able to quickly accommodate customers if the foundational aspects of your warehouse management aren't in place. Being able to properly track your warehouse inventory is the cornerstone of this foundation. Using a SKU system, your warehouse management software will monitor the stock levels of all items and pinpoint the exact location of each item within your warehouse facility. The tracking system will also show you which items are in transit from manufacturers, and also which items are in transit to your business customers. When your customers call into the warehouse to learn the ETAs of recent orders or to report that an expected order has not arrived, your warehouse workers must be able to access all information associated with those orders.
PICKING & PACKING
Your warehouse management software must be able to assist your workers with the two most often used core functions, which are picking and packing within the supply chain. First, the networked software must be capable of generating pick lists for your workers. Using a pick list, the worker will know the exact location of each item within the warehouse and therefore retrieve all items for the order quickly and efficiently. This should encompass zone picking, wave picking, and batch picking. The order items, once collected, will correlate to the packing slip and be ready for shipment. The packer, who then receives the order items and packing slip, will proceed to securely box the order, weigh it, and affix a shipping label onto the package. Throughout this process, the warehouse management and inventory software your workers use should guide them through their tasks, as well as alert them to shortages, trigger reordering, and provide real-time inventory and order updates that affect the workflow of the other employees and departments.
RECEIVING & STOWING
While picking and packaging covers order fulfillment for your customers, receiving and stowing refers to your incoming inventory that must be recorded and properly shelved at your warehouse. Your warehouse management and inventory software must be able to reflect the real-world flow of items that come and go. In order to accurately record incoming inventory, the software must be able to track freight as it comes in from trucks across your loading docks. Whatever happens in real life must be reflected within the software, and this includes discrepancies. If a worker discovers that a package of incoming goods has less units than expected, the worker must be able to alert you on the spot and update the entire system quickly without fanfare, so that you can immediately contact any of your customers who could be affected.
SHIPPING
Shipping orders to your business customers may not be as simple as it sounds. Depending on the contractual relationships you've established with each customer, the shipping terms could vary widely. Are you covering the cost of shipping? Or are you using your own carriers then billing your customers back for the charges? Perhaps you've arranged to split the cost of shipping with your customers. No matter how complex your shipping terms are, and even if you have different terms for different customers, your warehouse management software must be able to handle it and your workers must be able to see all relevant and appropriate information within the system so that accounting errors do not occur. No matter what the terms, as part of your customer service courtesies, once an order ships, your warehouse management system should automatically send out an electronic confirmation to the customer or a pickup in-store reminder that includes shipment tracking information.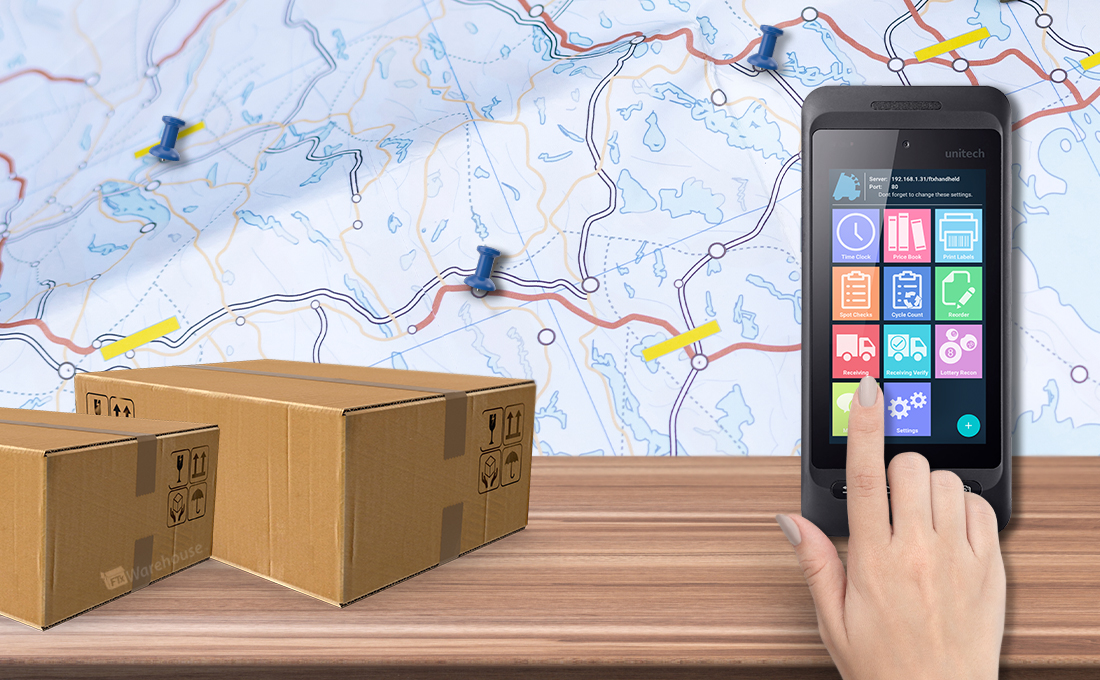 REPORTING
Being able to provide fast, effective, and satisfactory customer service will require accurate, instantly-accessible reporting. While it may be appropriate to set different access levels for your staff, your warehouse management software should be customizable in this way. Depending on which employees you grant access, your warehouse reports will allow the viewer to review and track inventory at all of your locations. Reporting will cover four main categories. These are transfer reports, purchasing reports, receiving reports, and other warehouse reports. The available reports should be as complex as your business, and for your own internal operations the reports should also include inventory forecasting so that you can foresee and pre-plan your inventory in order to meet the needs of your business customers. Within the software, you can also review your employees' productivity as well as certain H.R. details such as who has completed safety training and who is licensed and certified. 
ENABLE LOGISTICAL GROWTH
As your business grows and as you accumulate more customers, your warehouse management and inventory software needs to be able to grow with you. Managing your warehouse requires adequate software tools to support the increasing order volume and also provide your Accounts Receivable and Accounts Payable departments with accurate, up-to-the-minute information. If your business customers are fast-growing too, your warehouse needs to be able to keep up, otherwise you'll run the risk of frustrating your customers. Eliminate warehouse inefficiencies by utilizing fulfillment logistics settings within the inventory software. You want warehouse and inventory software that is both customizable and pre-structured with an intuitive interface. This way, your workers can speed through inputting and updating the management system as they track and fulfill orders. 
BETTER STORAGE ALLOCATION
Your warehouse workflow could get congested if you don't maximize and fully utilize your shelf space. Oftentimes, visualizing all on your own how to pack and store goods won't result in getting the most storage space out of every aisle in your warehouse. But if you consider the following suggestions, you will be able to increase the sheer volume of goods per square foot of shelf space. Extend your racking-up vertically, install a mezzanine above all floor-level processes, reduce aisle width in the racking area, add half-pallet storage locations, store certain products in trailers for short-term or seasonal needs, and most importantly, leverage your warehouse management system software for directed put-away. Remember, the warehouse and inventory management software you use must be capable of accurately reflecting your warehouse floor and workflow, no matter how complex it becomes as you grow.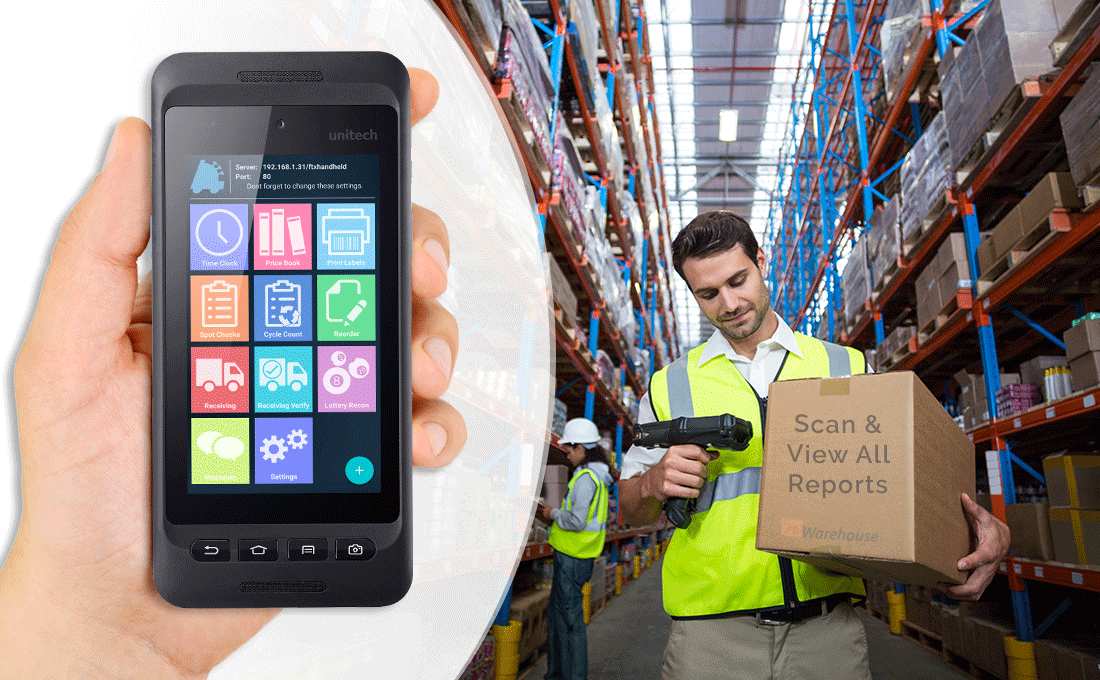 Strong B2B customer service is critical to the health and longevity of your warehouse. Though B2B business customers tend to be more difficult to please than B2C customers, when you have the right inventory software in place at your warehouse, you will be empowered to resolve complex customer issues, increase your own net profits, and make a huge difference in your customers' bottom lines as well.
Learn how FTx Warehouse can accurately track your inventory and automate your daily warehouse operations. Our premium software solutions will give you complete control over your inventory, provide location picking, and equip your workers with the ability to look up and modify item information right from the warehouse floor. With EDI support built into our software, you can electronically accept orders through the file system or FTP, send out invoices electronically to customers, and mass-print your EDI orders for easy and efficient picking.
Our Warehouse Prime features also include:
• Price Lists–price lists are assigned to account groups for easy assignment to customer accounts
• Tax %–our software supports tax percentage pricing
• Margin %–our software also supports margin percentage pricing
• Add / Discount–enables you to add and discount your base prices by both the dollar and the percentage values
• Location Picking–pick up to 10 location levels per item
• Pick Sheets–our pick sheets and handheld wireless device allow you to efficiently pick orders and eliminate unnecessary trips around the warehouse floor
• EDI Support–enables you to electronically accept orders, send invoices online, and mass-print, all via file system or FTP
• Inventory–review the historical value of your inventory, daily inventory snapshots, and run real-time reportsIf you would like to learn more and get started with FTx Warehouse, you can contact us anytime.