For over a decade, FTx POS has been creating innovative solutions to help small and mid-sized businesses run their daily operations more smoothly, and now, we're adding one more solution to our portfolio. Introducing, FTx Commerce, an online ordering platform made to provide safe and efficient online ordering solutions with curbside pickup and delivery service options. This exciting new feature is scheduled to begin rolling out in phases starting this spring, and before then, we'd like to provide a brief overview of what our users can expect from this new service.
Let's take a look at what users can expect to see…
FTX COMMERCE WILL BE CLOUD-BASED
The first thing that users should know about FTx Commerce is that it will be a cloud-based platform: meaning that data will be managed on a network of remote servers hosted on the internet, rather than at a single location. The benefit of doing this is that it can make information more accessible across multiple stores and make it more secure from things like power outages and hackers. 
As a cloud-based service, FTx Commerce will also be convenient for both vendors and customers alike. For vendors, it will mean paying less money for service, since cloud-based services run on a pay-as-you-go model, where the amount you use is the amount you end up paying. Similarly, for customers, it will mean being able to access any necessary account information, as well as the service itself, from any device: making it perfect for mobile access and on-the-go commerce.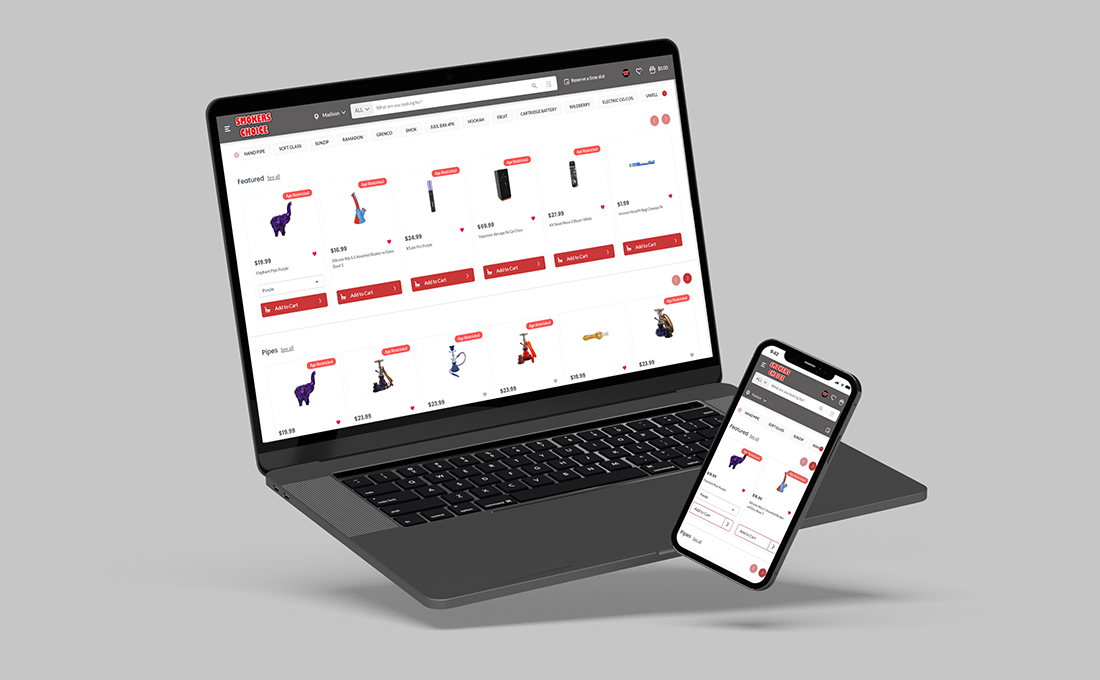 FTX COMMERCE WILL BE AVAILABLE FOR MOBILE
Another important feature of FTx Commerce will be that it will be available for mobile. With mobile accessibility, users will be able to easily find stores near their location as well as get accurate, real-time data about the status of deliveries and orders. Mobile access also makes it possible for users to browse and place orders from anywhere with a Wi-Fi signal, which can be perfect for placing last-second orders during transit.
Mobile access through FTx Commerce will also create opportunities for businesses to connect and reach customers at opportune moments. For instance, with geotargeting, customers can be informed about sales and discounts taking place near them in their area: giving marketers a means to entice users and encourage more walk-ins. Likewise, with mobile commerce, businesses can also gain more access to valuable user data, such as customer shopping patterns and spending habits, which can then be used to help refine marketing and create a better, more personalized experience for users.
FTX COMMERCE WILL OFFER PERSONALIZATION
One of the best features that will be offered with FTx Commerce will be its ability to set filters that can personalize the customer's experience. For instance, customers will be given the option to enter keyword searches that will filter information through the system's category index, bringing relevant search results to the front and hiding all unwanted products. For example, if a user were to enter the word "blue" in the search bar, only blue items would be displayed on the screen, and the same would also go for other dimensional properties, such as size, brand, material, and price.
As for the retailer, the ability to set filters will also prove to be quite handy, as it will allow them to control whatever appears on the customer's screen. Variables that can be filtered include things like customer comments, product recommendations, displayed items, pickup times, and age-restricted items (available only to legally approved shoppers).
FTX COMMERCE WILL BE CUSTOMIZABLE
For business owners, having your company logo prominently displayed on your website is important, and we realize this at FTx POS. For this reason, our programmers have designed FTx Commerce to allow for customization, by giving businesses the option to add features such as brand logos and favicons. Plus, on top of this, FTx Commerce will also allow users to change the color schemes on the pages with primary and secondary color scheme controls. With these, you can make your website feel more like home, by adding your company's colors and brand icons to your pages to show off your unique brand identity.
Other customizable features of FTx Commerce include the ability to suggest complimentary products to users; with this feature, retailers can easily promote upsells by recommending pairs of products that are frequently purchased together. These suggestions can appear whenever a customer views a product and can be customized to also show potential substitutes, variants, and items that were also viewed but not added to the customer's cart.
Another benefit of back-end customization is that it can allow store owners to filter the available hours of their store: showing windows when customers can make pickups, schedule orders, and expect to see their orders be fulfilled. In doing this, retailers can make plans to schedule orders hours in advance all while offering transparency to their customers; this way, customers are never stuck waiting for their orders and employees can manage their ordering system more efficiently.  
FTX COMMERCE WILL BE PCI COMPLIANT
To ensure the security of all credit card transactions, FTx Commerce will comply with all of the technical and operational standards developed by the PCI Standards Security Council. To do this, FTx Commerce comes integrated with Datacap's NETePay Hosted system, a secure, second-party-run portal designed to consolidate payments and protect user information. With Datacap, users won't have to worry about having their information stolen from their FTx Commerce user history, since information will be safely secured by the second party.
FTX COMMERCE WILL INTEGRATE WITH LOYAL~N~SAVE
Arguably, one of the biggest benefits of FTx Commerce will be its ability to integrate seamlessly with Loyal~n~Save: giving users the option to manage, spend, and exchange loyalty points easily in the same place. 
For retailers, this will be useful for helping to secure customer retention and potentially making more sales, by offering frequent discounts. As for customers, having a loyalty integration will be convenient because it will allow users to build their own customized discounts and easily view the number of loyalty tokens that they own without having to defer to the Loyal~n~Save app (FTx Commerce will automatically display the number of loyalty tokens that users currently have, as well as the amount they can save by redeeming their tokens).
IN CONCLUSION
Customers and business owners alike can expect to see a lot of exciting things from FTx Commerce, as well as potentially gain great benefits from its service. With convenient features like cloud-based storage, adjustable filters, and loyalty integration, FTx Commerce offers a versatile service for a modest price.