FTx Solutions is committed to supporting retailers as they grow their businesses. As a results-oriented solutions provider, FTx loves to catch up with the retailers we've served to see how our POS and other solutions are performing. 
We value the feedback we get from our customers, and our tech developers study what works in order to improve what doesn't.
When our retail solutions analysts checked in with one of our biggest customers, Smokers Choice, the feedback was so positive that we had to publish the interview as our first-ever Retail Solutions Spotlight.   
Smokers Choice is the 7th largest tobacco outlet in the United States, an impressive status considering this preferred retailer has only been in the industry 12 years. With over 60 retail locations throughout New York and Pennsylvania, Smokers Choice provides its customers with high-quality tobacco products and excellent customer service, both of which have directly influenced customer loyalty. 
But Smokers Choice wasn't always the well-oiled retail machine it is today. In fact, prior to implementing FTx retail solutions at their locations, the owners of Smokers Choice didn't have a handle on their inventory and weren't fully able to see how their business was doing financially. 
It all started years ago, long before FTx got involved… 
As Smokers Choice's popularity grew and the owners expanded the retail chain across NY and PA states, opening more and more locations, challenges arose. Their initial Point-of-Sale system wasn't necessarily built to scale, and blind spots in their tobacco inventory tracking and security systems left the retailer vulnerable to theft. 
At one point in time, their inventory reporting showed 30 cartons of cigarettes had gone missing, and when they ran another report the following week, an additional 50 cartons of cigarettes had also disappeared. Worst of all, the owners soon understood that this chronic theft had actually been an "inside job" across their retail locations. 
Meaning, a few of their employees had played a major role. For the detailed story, check out our last interview with Smokers Choice from 2018. The theft anecdotes are scarier than most Halloween stories! 
Luckily, the final plot twist led owners Darren Schwartz and Doug Nolan to begin utilizing FTx Solutions products five years ago, and soon after, our Point-of-Sale systems were installed across their retail locations. FTx's retail solutions didn't stop there, either. Smokers Choice also installed FTx Digital Signage, FTx Uplift, FTx Loyalty, and FTx Handheld. They even integrated FTx Warehouse into the operational systems at their wholesale company, Choice Wholesale.
And now, it is with our utmost pleasure to share with you the benefits that Smokers Choice has reaped thanks to FTx Solutions. 
Read on, as we shine a spotlight on Smokers Choice and its affiliates, Munchies and Vapers Choice, who also invested in FTx's retail products.
FTx: The story of how Smokers Choice got started with FTx Solutions is far more interesting than meets the eye…
Smokers Choice: That's true! When people ask us how long we've been using FTx products, we generally say 5 years, because it's true. But Smokers Choice and FTx Solutions are deeply interconnected. 
FTx: How so? 
Smokers Choice: As tobacco retailers, we needed tobacco-industry specific POS features that the average POS systems on the market could not meet. This was decades ago. We realized that if we wanted a Point-of-Sale system that could be fully customized to logically reflect our operational workflows and support the regulatory demands the government places on us, we were going to have to build our own POS. Ultimately, Smokers Choice doesn't simply use FTx POS, we helped build it. 
FTx: Who better to design a tobacco POS system than a tobacco retailer!
Smokers Choice: Exactly! We didn't know what we were getting ourselves into back in 2008 when we first purchased a POS technology development license from Interlink, we just knew that the only way we'd have the perfect POS system for our retail business was if we rolled our sleeves up. Amazingly, once we had a finished system, it worked so well that other tobacco retailers ended up buying the Point-of-Sale system from us. It was really the market demand that pushed FTx Solutions to incorporate and go into formal business. 
FTx: And we're still at it! Just 13 years after our original POS solution, we are gearing up to release FTx 3.0, which will be a Cloud solution. This will remove the requirements of needing on-premise support for hosting while at the same time ensuring that off-premise backup systems are running correctly. But this is your spotlight, not ours! Next question: how have the customization capabilities of FTx POS supported Smokers Choice?
Smokers Choice: Our retail chain of tobacco shops is only one aspect of our business. SC Management also owns and operates Choice Wholesale, Vapers Choice, and Munchies, a chain of QSR (Quick Serve Restaurants). This means that we actually needed customizable POS systems for different industries with different cashier needs. As you know, a wholesale business runs much differently than a fast food joint. FTx Solutions offers a ton of flexibility when it comes to modifying POS buttons. The level of detail and customization allows us to accommodate the specific needs of our restaurants, while also providing accuracy with inventory and reporting. The three hardest industries for maintaining a strong Point of Sales solution are Convenience w/ Fuel, Tobacco, and Hospitality, yet FTx helps us with each by giving us the ability to customize for all verticals.
FTx: What are some of the differences between those industries, and how has FTx POS helped you customize accordingly?
Smokers Choice: I'll start off by saying, no other POS provider can do what FTx does for us—the industries are that diverse. Hospitality, for example, requires strong back-end organization to help manage all the food properly. This involves tracking everything that goes into putting a meal together, which in industry standards is called a "KIT." To truly track real-time inventory, most food retailers want to include all of the paper items and sauces. This allows the system to track and reorder every item that goes into a meal, including the straws and napkins. Tobacco stores don't have that need. Their needs are completely different. Tobacco retailers need the ability to work with and profit from the major tobacco manufacturers, which means these retailers must meet all manufacturer requirements. Typically, this is so difficult to do that small tobacco retailers usually end up paying expensive 3rd party companies like Scupos to handle it. But the downside is that these 3rd party companies take 50% of the revenue. It's insane. Think about forking over 50% of your revenue just to convert sales data into the correct report format that manufacturers require in order to issue your payment! Like tobacco retailers, convenience stores also sell tobacco products, which means that they have the same POS requirements. They also sell food or have a deli counter. But unlike quick serve restaurants and tobacco stores, convenience stores also sell fuel, which can be extremely complex for a POS system to track. 
FTx: Agreed, but FTx POS software can be customized to address the needs of all three industries!
Smokers Choice: That's why we use FTx POS at all of our locations, including Munchies and Choice Wholesale. It's also why other tobacco, vape, and CBD retailers have invested in our products; and why convenience stores, gas stations, restaurants, and pet supply shops have all installed FTx POS. It's funny, because Smokers Choice doesn't really have competition thanks to FTx. Our competitors become our friends and customers because they all use FTx POS.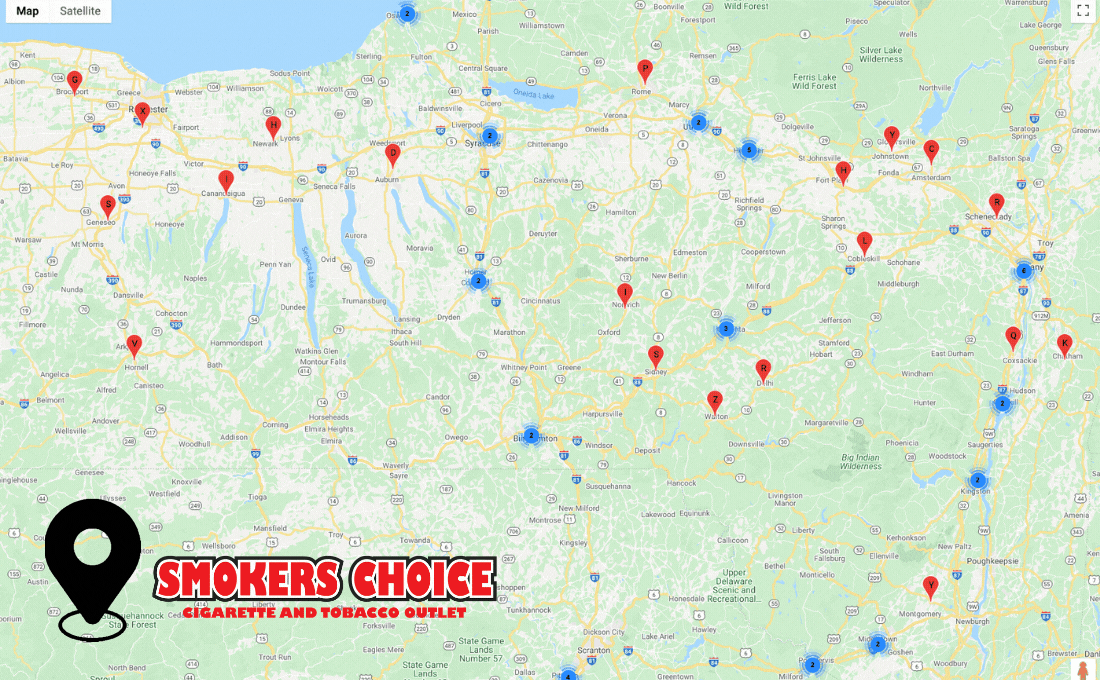 FTx: Our Point-of-Sale system comes with an upselling add-on called Uplift, which I understand has helped Smokers Choice quite a bit. Was it easy for you to insert your own "scripts" into Uplift? And can you tell me about how Uplift has helped your cashiers increase upselling and cross-selling at the registers? 
Smokers Choice: Uplift is kind of the crown jewel of our POS system, or at least that's what our cashiers think. For anyone who's unfamiliar, FTx Uplift is a software add-on that you can use to program pop-up sales scripts to appear on the cashier-facing POS screens as soon as sales items are scanned at the registers. So, let's say a cashier scans a pack of chewing gum that's a sales item. A script will pop up on the cashier-facing POS screen, and all the cashier has to do is read the script to the customer to make them aware that if they buy another pack of gum, it'll be half off, for example. You, as the retailer, are the one who writes these scripts, which means that any scanned item can upsell or cross-sell additional items. At Smokers Choice, we've turned Uplift into a cashiers' game! The store clerk can "win" or "lose" an Uplift, by either succeeding or failing to upsell at the register. Since most clerks always want to WIN, the program has created friendly competition among the store teams. Our cashiers are rewarded for their sales with SPIFs so that they "win" just as much as our business does every time they upsell. When they complete an up-sale, a big Green WIN button flashes on the screen, which adds to the fun. Uplift has definitely boosted sales, as well as employee morale, at Smokers Choice, as well as our other retail businesses.
FTx: Regarding FTx Digital Signage, would you say that the initial purchase of your hardware and software system was affordable, expensive, cheap, or "quite a hefty investment"? 
Smokers Choice: Interesting question… For Smokers Choice and our other retail businesses, FTx Digital Signage has ultimately paid for itself, maybe a thousand times over. That's not hyperbole. Since installing digital signage at our vape and tobacco locations, we've seen a resulting spike in sales. Our digital signs aren't merely "window dressing." They're effective sales tools that introduce our customers to products they wouldn't otherwise know about or buy. Having this kind of sales tool frees our sales staff up so that they don't have to push cold sales and can instead focus on working with customers who are ready to buy. The raw cost of installing FTx Digital Signage will depend on the retailer's requirements. For our Quick Serve Restaurants and our stores that are 3+ hours away, we discovered that spending the necessary money on commercial digital screens via FTx gave us the flexibility to have all warranties handled through the manufacturer. Of course, to save money when putting up more than 6 screens per store, we have bought residential TVs, which work well for about 1 or 2 years, but we soon learned that the colors start fading and other small issues start to occur. Having learned the hard way, we now only use  commercial screens via FTx. So, in answer to your question, FTx Digital Signage, I believe, is priced fairly considering the technology it provides at your fingertips. It's well worth the investment.
FTx: How often, if at all, do you "swap out" your digital signage content? How do you create the digital content that you display on your digital signage?
Smokers Choice: We swap out our in-store digital content as soon as our current promotions come to an end. Thanks to the cloud-based dashboard, we can schedule our digital content far in advance, so there are no gaps in promotions that appear on the screens. I don't believe any of our content has gone longer than 90 days. We've actually saved a ton of money when we switched from printed in-store signs to FTx Digital Signage. We don't even spend money on the content creation because a fair amount of our content is either given to us by manufacturers to upload, or we create it ourselves using FTx AdPro, which is free. 
FTx: When you use AdPro to create your digital signage content, how easy or difficult is the software to use? Do you lean heavily on using the pre-made templates? Or do you prefer to create your digital content from scratch?
Smokers Choice: AdPro is an amazing tool, especially for non-graphic designers. Frankly, Photoshop isn't intuitive. If it was, you wouldn't need to go to school to learn how to use it. AdPro, on the other hand, can be used by anyone, including me.  I've found that the design features in AdPro get the job done and the end result looks awesome. I use the industry-specific templates more often than not, because they're easy to customize. I just swap out the placeholder text and import my brand logos. The entire process really doesn't take much time at all, and I've even started using the exported digital content on our social media platforms, which has greatly improved the continuity and presentation of our brands. That being said, our millennial-age employees have kind of taken over using AdPro, and unlike myself, they easily create designs from scratch. I think any retailer who has at least one employee helping them to market their brand is going to get a lot out of AdPro, especially if they use it in conjunction with FTx Digital Signage. 
FTx: Any last words you would like to share with the retailers who subscribe to our blog?
Smokers Choice: In large part, Smokers Choice has been the testing guinea pig for every FTx retail solution that has come on the market. We've taken our lumps and we're proud to say that FTx products have become what they are today thanks to our trial, error, and feedback. Heck, we're basically the reason FTx POS and other FTx products are user-friendly, customizable, and affordable. I always say to new retailers who are about to open their doors for the first time, I live in the same trenches as you and understand the growing pains you're about to face. Learn from me instead of learning the hard way, and get FTx Solutions with FTx Lifeline so that all of your bases are covered whether business is going good or the internet just went down. 
That concludes our Retail Spotlight on Smokers Choice! 
Are you ready to get started with FTx Solutions? Contact our retail solutions team today!