THE PETS OF FASTRAX REMOTE WORKERS
Posted in News on Apr 17, 2020
The coronavirus pandemic has forced thousands of employees around the world to work from home. While this transition may have been quite easy for the employees, their pets are taking it a little, well, harder. While working in the office your pets have the freedom to do whatever they want, sleep all day, tear through the garbage, unravel all of the toilet paper (which we all know is scarce these days).
However, with their humans working from home they suddenly have a whole new daily routine, nudging in between our legs, laying on our keyboards, and constantly begging for food. It's clear that these pets are psyched to have their owners home, and it's adorable as heck.
Let's check in with some of our FasTrax work-from-home employees about their "new colleagues".
PEINI SPINAZZOLA – MARKETING DIRECTOR
Meet Cooper, Zola, and Zac, who are making it impossible for their owner Peini to sit on the couch and complete her work! Zola is the newest addition to the office, and loves all the attention she can get. Did we mention that they all got promoted to Laptop Security?

CASSARA WAGNER – MARKETING SPECIALIST
Cassara's two kitties Oliver and Milo can't seem to leave her alone. Whether it's knocking down her sticky notes a hundred times or laying on her back, they want constant attention ALL the time. Even while they aren't in the room with her, she can hear them meowing in the kitchen, more time mommy is home = more times to get food.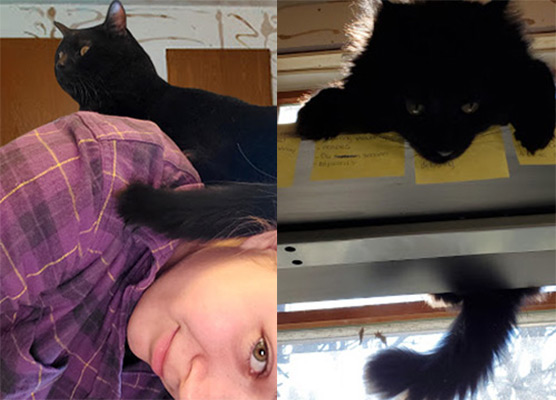 KEVIN BIERFELDT – GRAPHIC DESIGNER
Kevin often picks up his adorable pup Fozzy on his lunch break. A cute mistake, since Fozzy often becomes the world's most distracting colleague once home! But how could you not LOVE that face?! Fozzy loves spending some extra time with dad, especially car rides!

JOHN DIGIANTOMMASO – SENIOR GRAPHIC DESIGNER
While working from home, John hired a new colleague, Zoey, who specializes in sleeping and being cute! Meanwhile, John's former help, Bella, likes to watch him work. Just look at those "pet me" puppy eyes!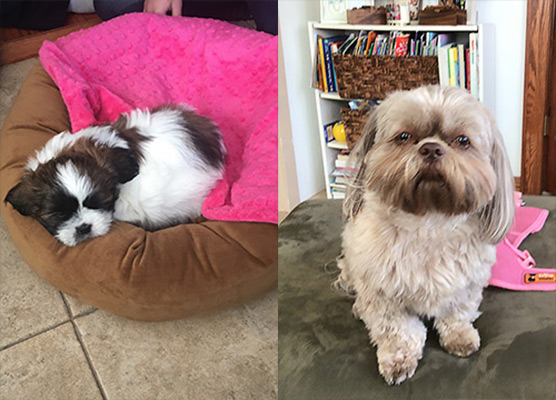 AMANDA PARISELLA – MARKETING COORDINATOR
Amanda's dog Abby may be a woman's best friend but is not a woman's best worker. Abby loves to play with her favorite hedgehog toy, even while her owner is trying to get some work done! Her pug Pablo also enjoys bugging mommy while she's working, but mostly when she wants food, which is all the time…

COLIN JORGENSEN – NEW MEDIA DESIGNER
While Colin has been working from home, his cat Daisy has been keeping her cool, but as she creeps closer to the workspace things might get a bit "Dicey". It's safe to say that Colin's new colleague is adorable, but probably doesn't get much work done, zzz…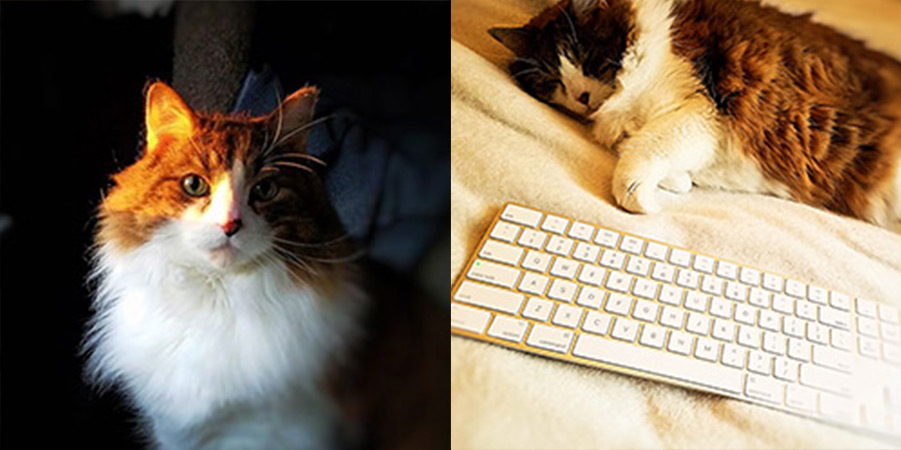 CARLY LISTON – SUPPORT ANALYST
Carly told us that her new supervisors take their job very seriously, but these photos tell a different story. Her biggest struggle while working from home is keeping her Calico kitty Rin off of her keyboard. When she's not keyboard sitting, she can be found snoozing and being spied on by Cheddar.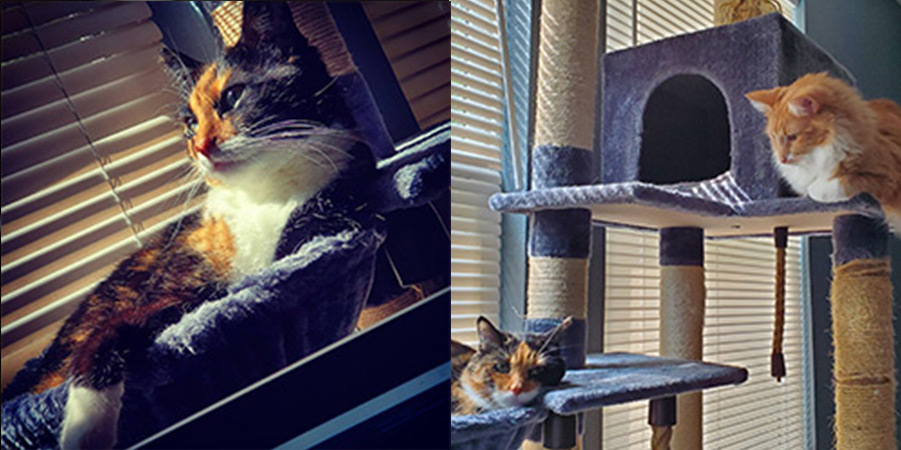 DEREK SANDOVAL – ONBOARDING/ACCOUNT MANAGER
Derek's Pomeranian pups Tali and Shepard want constant attention, and patiently take turns sitting on his lap. Meanwhile, Aika and Toby the cats are easily distracted with strategically placed Amazon boxes, one on the desk and one on the PC tower. A smart move made by Derek to keep the peace between dogs and cats.

NIC BARTLETT – SUPPORT ANALYST
Nic's Augie pups, Bilbo and Frodo, have no idea why their dad is home during the day, and they don't care. However, they do love their new mid-day walks and the extra 30 minutes of snuggles in the morning and afternoon! Nic told us that Bilbo is a chunky boy who loves attention and is very dramatic, meanwhile, his brother Frodo is easily spooked, which might explain his obsession with crawling under any blanket he can find.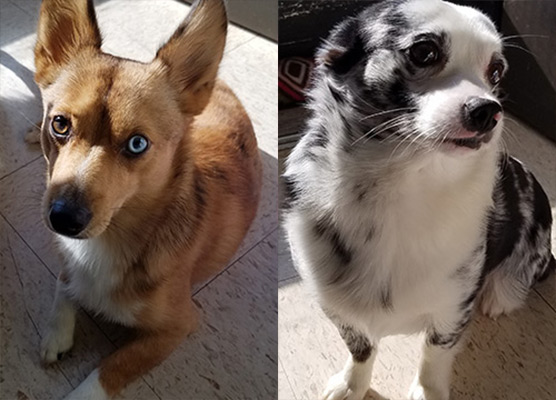 JOHN GRIFFIN – VICE PRESIDENT OF OPERATIONS
John's affectionate 16 year old Dachshund, Merlyn, loves all the snuggles he can get. A true man's best friend and trusted companion with lots of energy (sometimes). A sleepy spy nontheless, Merlyn has grown into the nickname "Baby Man", as he enjoys a good blanket fortress and will squirm his way under any blanket in sight.

HALIE UCHAKER – SUPPORT ANALYST
Halie's two kitties love having her home. Peggy, the calico, has a sweet and lovable personality, loves lap naps, and butt scratches! Meanwhile, Spock, a black bobtail, is full of energy and ready to punce on anything. He has a very in-your-face kind of perosnality, especially when Halie is working near a device, such as her laptop, phone, tablet.

RICHARD SMITH – SOFTWARE DEVELOPER
Richard's two fur babies love having him home. Pippin the Husky and Dazey the Lab love spending more time with dad during the week!

BRIANA BLANKENSHIP – SUPPORT MANAGER
Briana's 6 year old Pitbull Ace is soaking up all the time she can with her while she's been working from home. Ace may be the prettiest and sweetest dog, but she has no idea what personal space means. She is a certified lap dog, and attempts to place all 78 pounds of herself on Briana's lap while she's working. Wether Ace wins or looses, she still comes out with a smile on her face!