Did you know that the health benefits of having a pet include decreased blood pressure, decreased cholesterol and triglyceride levels, and even decreased feelings of loneliness? Dogs keep their owners fit, which improves the immune system and lowers stress levels. Cats make sure their owners are never lonely. And exotics such as parrots, iguanas, and rabbits are said to brighten their owners' days. Who doesn't light up with a great, big smile when they see a puppy?  
If you own a pet supply store, then yes, you already knew all of that! Caring for a pet can bring immense joy to a person's life, which is why pet parents spare no expense when it comes to keeping their fur babies healthy and happy.
What can you, as a pet retailer, do to keep your customers just as happy as their pets?
In this blog, we'll take a look at what pet parents want most from retailers, and what you can do to satisfy them, so they keep coming back to your store.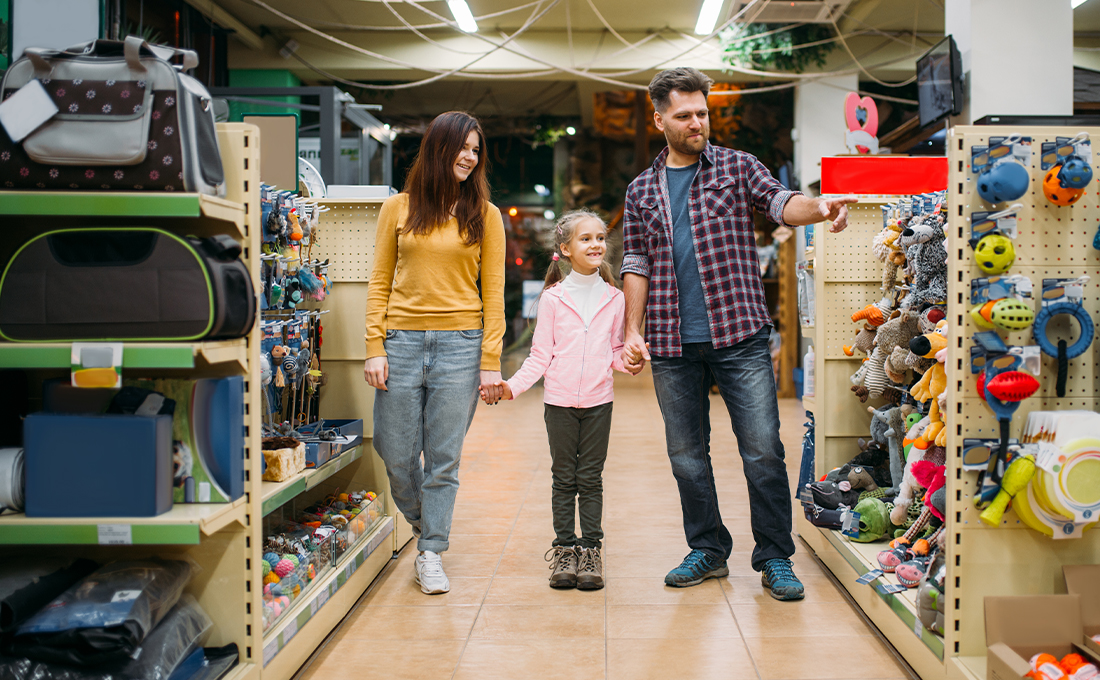 PET PARENTS CARE ABOUT NUTRITION
The key to good health is proper nutrition. Pet parents care about nutrition because they care about the health and longevity of their dogs, cats, or other pets. In a modern world of GMOs, "fillers", and unnatural "flavors" derived from chemicals and synthetics, it can be difficult to find processed foods that are truly healthy. The reality is that all pet food and treats are "processed products", and pet owners are aware of this. But that doesn't mean that all pet food brands are unhealthy. Savvy pet parents are in the habit of researching brands, reading nutrition labels and ingredients, and spotting misleading marketing.
Approximately 60% of dog and cat owners are very or somewhat concerned about their pet's nutrition.
Pet owners trust veterinarians more than anyone with the health of their dogs and cats. Regular checkups and even unexpected emergency visits can reveal the true health of an animal. Pet owners take their vets' advice to heart, especially when it comes to new dietary instructions that can result from these trips to the vet. However, purchasing nutritious pet food products from their veterinarians isn't always possible, and when it is, it's hardly affordable.
Approximately 8 out of 10 dog owners agree that what their pets eat directly impacts their dogs' dental health and breath, energy level, and overall temperament.
After collecting important information from their vets about what their dogs and cats should be eating, responsible pet parents seek out the best pet supply retailer near them–one that offers the most affordable prices for the highest-quality products. Are your pet food prices competitive? Can you provide the maximum value for the lowest cost? Do you know where you stand in terms of the competition? Are there other retailers in town offering better deals on pet food, treats, and nutritional products?
Approximately 8 out of 10 cat owners strongly believe that what their cats eat affects his or her lifespan.
By selling the brands that vets endorse, pet retailers can become another trusted voice that pet parents listen to, so long as sales staff are knowledgeable.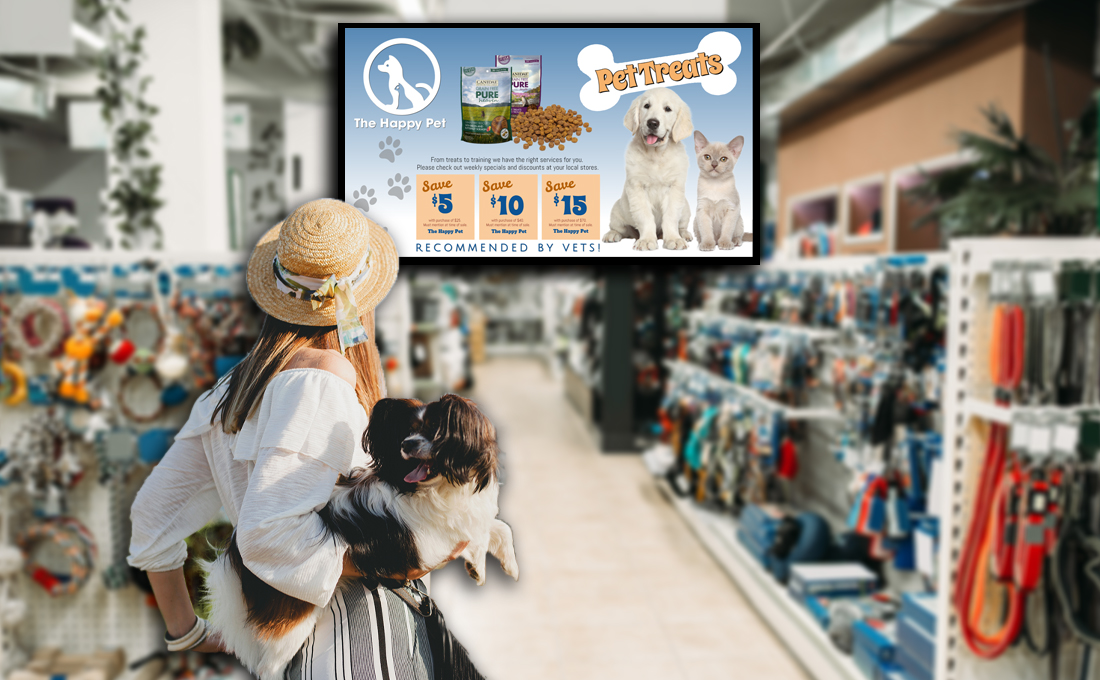 PET PARENTS LOVE BONDING
Since the start of the COVID-19 pandemic, people all over the world have become socially isolated. Lives, livelihoods, and lifestyles have been rearranged. All the while, a steady stream of negative news has impacted an already stressful situation. Who doesn't feel anxious at least part of the time these days? Bonding with a dog, cat, or other pet can reduce feelings of anxiety, depression, and general malaise, according to the Human Animal Bond Research Institute. In other words, furry friends help make these stressful times bearable. For pet parents, being stuck at home has a built-in upside–playing with their pets.
More than 40% of dog owners have purchased clothing or costumes for their pets.
Playing games with their dog is a great way for owners to beat the boredom while being cooped up at home. Cats aren't known for playing fetch, but they love their fair share of low-tech games. A long piece of string can entertain a frisky cat for hours. Certain pet toys are more appropriate for locked-down environments, such as the living room, den, or backyard. There might not be enough space to play Frisbee, but pet parents can play tug of war with their dogs inside and they can entertain themselves and their cats by putting together a fun cat tree. 
More than half of cat owners give their pets gifts or treats on major holidays like Christmas, the 4th of July, or Easter.
Are you carrying a wide variety of toys at your pet supply store? By making your store a one-stop-shop for pet parents who want to bond with their dogs and cats in creative, indoor ways, you will build customer loyalty while giving your customers what they want most–a way to bond with their pets at home. Even food dispensing toys like Kongs and the Bob-A-Lot are great for providing dogs with mental stimulation at mealtime, which is just another way for your customers to bond with their pets. Keep best sellers in stock, offer curbside pickup, launch an e-commerce site, or all of the above!
Nearly 85% of dog owners replace their pets' toys roughly three times a year.
If you aren't already selling pet clothing and costumes, try testing out a new line of costumes for specific holidays such as Halloween. Offering holiday-themed pet gifts for Christmas, July 4th, and Easter can be a great way to boost sales and engage your customer base. Depending on the COVID regulations in your area, you can even host an in-store costume contest for dogs, post photos of the contest on social media, and generate brand awareness for your pet store online.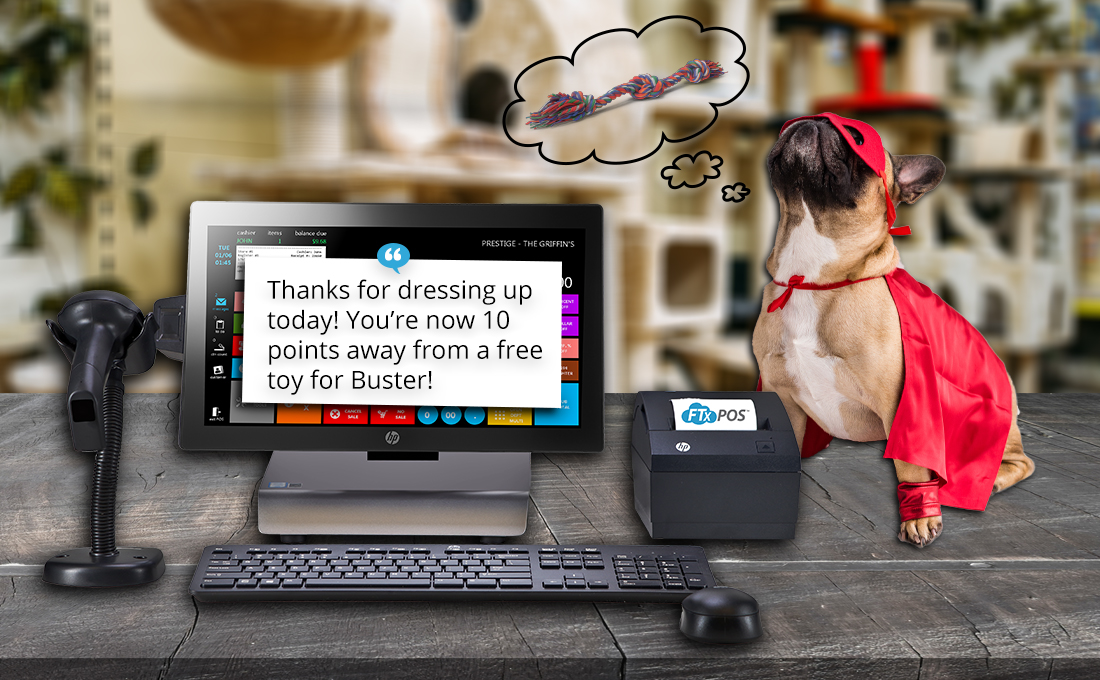 WHAT THIS MEANS FOR YOU
All pet parents want the best for their pets, but not all of them can afford to spend a fortune to keep Fido and Fluffy stocked up on the items they need to stay healthy and happy. That's okay. You don't have to collect top-dollar for the products you sell. Considering that most pet owners spend upwards of $1,000 a year on their furry friends, if you focus on gaining exclusivity by turning your casual shoppers into loyal customers, you will grow your business while increasing revenue.
If you only do three things to boost sales while becoming number one in your customers' hearts, focus on these:
Offer your customers deals, discounts, and bulk order savings
Host in-store events, like a Halloween costume contest or a pet obstacle course
Launch a loyalty rewards program that rewards customers every time they shop Are you a retailer that truly wants to provide pet parents with the products they really want for their dogs, cats, and exotics, but you don't have much of a marketing budget? FTx Loyalty offers three options for pet retailers to get started with a customer loyalty rewards program that's just their size. If you want to incentivize your customers to buy high-quality pet food, an assortment of toys, and other specialty items their pets will love, then FTx Integrated Loyalty, FTx Enhanced Loyalty, or FTx Cloud Loyalty is for you! Our loyalty solutions can guide you to market effectively so that you steadily grow your loyal customer base. By providing your loyal customers with worthwhile savings on the products their pets want, need, and love, you will generate sales, reinforce brand messaging, and bond with your customers as much as they do with their pets. Contact us to learn more about what FTx Loyalty can do for your pet store. 
This article was written by FasTrax Solutions, a software solutions provider specializing in Retail POS, Warehouse Management Systems, Digital Marketing Solutions, and Customer Loyalty and Reward Solutions.
---