A daily sales report is a business management tool that provides managers and sales teams with relevant sales information. The purpose of reviewing this kind of sales information every day is so that sales teams can analyze their current sales strategies, amplify the successful strategies to increase sales in the future, and eliminate the sales strategies that have failed. Granted, the reports themselves won't include the actual sales strategies that were used. However, during the review process, the members of the sales team will be able to discuss what they did on the sales floor which led to successful sales. 
In this article, we'll go over how to generate and analyze your daily sales reports so that you can achieve your business goals in both the short and long terms. You will also learn:
• How to Access Your Daily Sales Reports
• The Benefits of Reviewing Your Daily Sales Reports
• The Data Criteria You Should Export
• How to Leverage Your Daily Sales Report Data And finally, we will end the article by taking a look at the specific Daily Sales Report capabilities offered by FTx Solutions.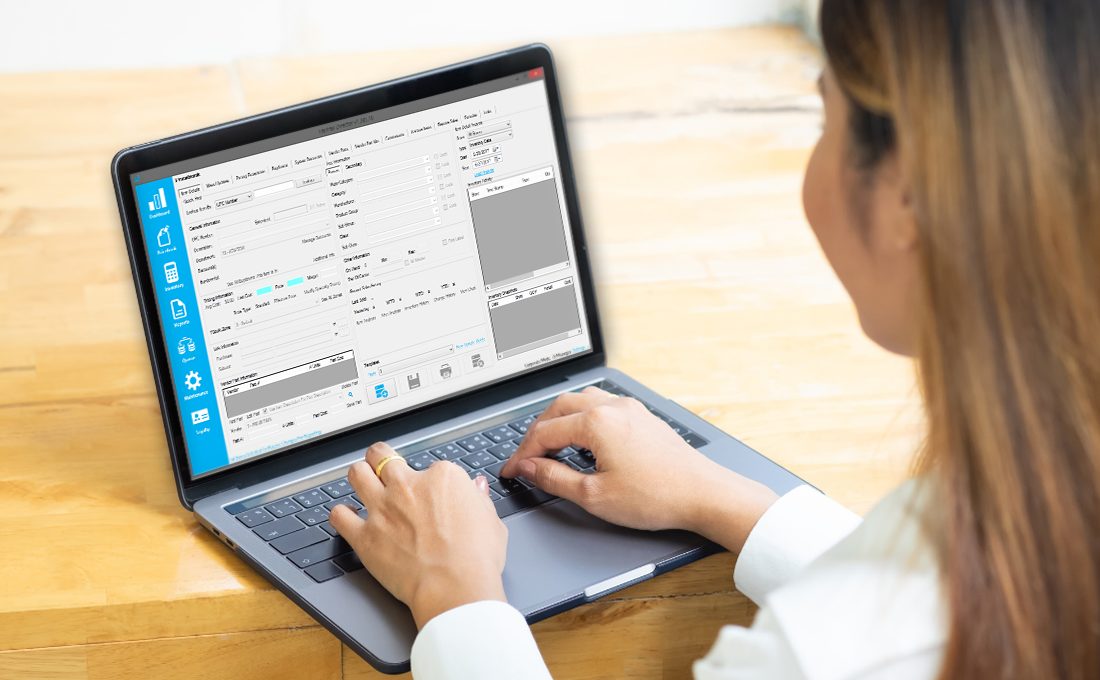 HOW TO ACCESS YOUR DAILY SALES REPORTS
The manner in which daily sales reports can be accessed will vary depending on your type of business and the method you use to record sales. Retailers process sales transactions within their Point-of-Sale systems whereas typical B2B businesses probably use Quickbooks, Quicken, or another popular bookkeeping software to issue invoices and record income.
Since most of our blog subscribers are retailers, we'll focus on how businesses that use traditional retail POS systems can access their daily sales reports. For B2B and other business types that primarily use bookkeeping software, accessing your daily sales reports is as easy as clicking into the Reports toolbar item and selecting "Daily Sales Report." From there, simply plug in the date and check the boxes of the relevant detailed sales criteria that you would like to appear on your report.
For retailers, you can access your daily sales report from the software dashboard of your POS system. Meaning, even if the particular POS platform you use allows you to access your daily sales report from the in-store cashier-facing POS displays, doing so is not recommended. Instead, log into your POS online dashboard from the computer in your back office, from home, or from any device with an internet connection if your POS is cloud-based.
Inside the POS software dashboard, navigate to the Reports Center. Accessing your Reports Center will involve different paths depending on your specific POS platform. But regardless of the platform, this shouldn't be difficult or time-consuming. Your POS probably has a daily sales report template already configured, which you can select and begin to immediately review the data. You can also automate your daily sales reports so that PDFs of the daily reports are exported and emailed to you every evening at a specific time of your choosing.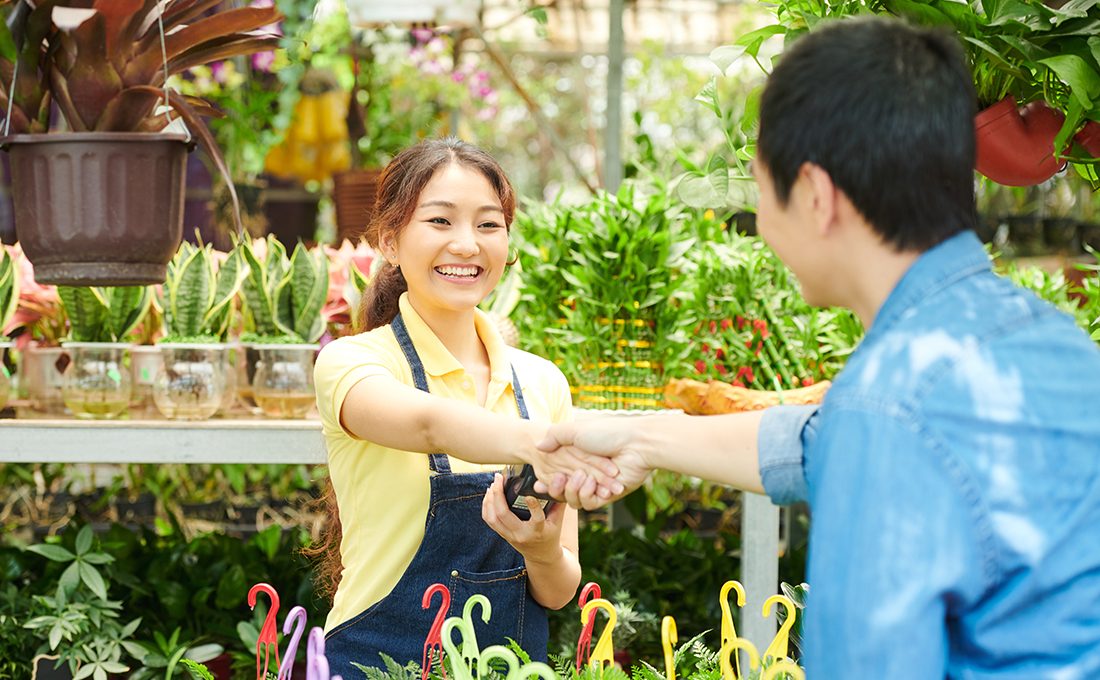 THE BENEFITS OF REVIEWING DAILY SALES REPORTS
Daily sales reports can include a wide range of data, which we'll examine in the next section of this article. For now, you only need to understand that analyzing outcome-dependent metrics will be less beneficial than analyzing key performance indicators, or KPIs. Key performance indicators provide important insights about the sales process rather than the various sales outcomes. Sales data that summarizes sales funnel data such as the number of raw leads, the number of interested leads, and the number of closed deals, each per salesperson, defines the kind of KPIs that will best help your sales staff to improve their performance.
The reason that process metrics are more helpful to sales personnel than outcome metrics is due to the fact that your sales team only has direct control over what they do and how they do it, i.e. their sales effort. The sales that result from their sales efforts, however, are beyond their direct control. For example, if two of your salespeople make identical sales pitches to two customers, both of your salespeople are in control of verbalizing the "sales pitch." But neither are in control of the results. So, if customer A ends up buying the product but customer B doesn't, those results are beyond your sales team's control.
That being said, as a business owner, you will want to review the outcome-dependent metrics. The total daily sales is relevant information for you, likewise analyzing and comparing the success rate of each member of your sales team will also be important. As the business owner and manager of your sales team, you can leverage this information to benefit your company.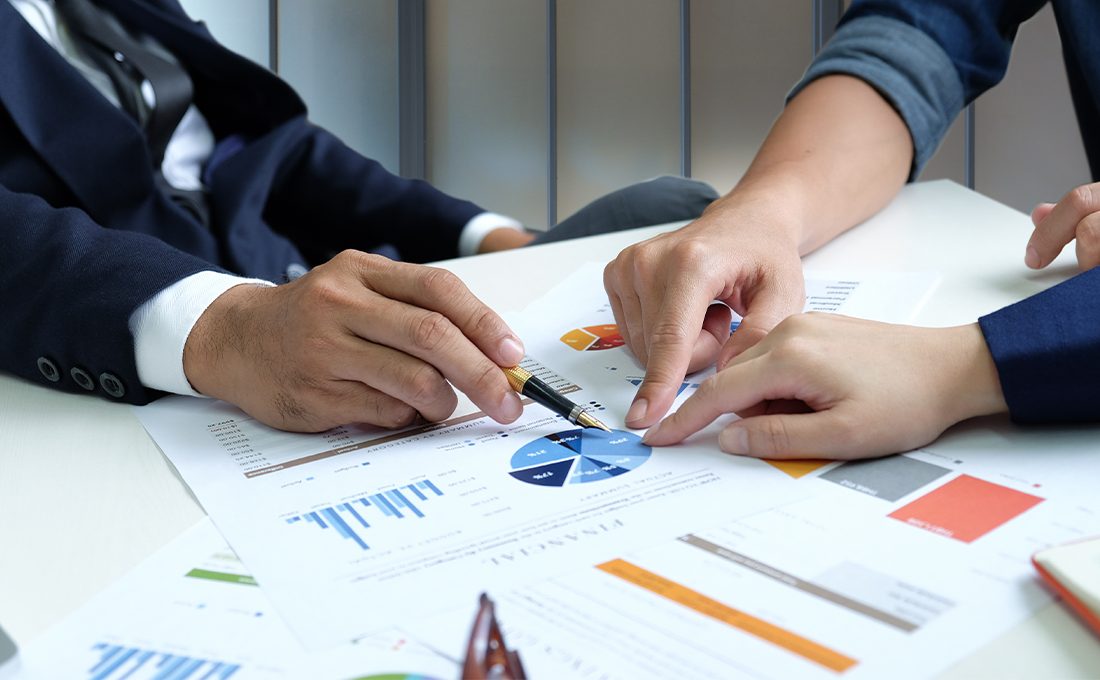 DATA CRITERIA TO EXPORT
Generally speaking, a daily sales report provides a broad overview of your sales activities. This broad overview includes total sales per item, the quantity per item sold, the total sales per employee, and other hard data. Your daily sales report will also include gross sales per customer, and could also show you bundled figures that represent estimated sales for each stage of your sales funnel. 
Depending on your specific sales goals, the metrics that you will need to measure in order to determine whether or not your sales team has reached those goals will vary. For example, perhaps you want to compare the daily sales of each member of your sales team. The fields that appear in this instance will center on your sales members, the items each of them sold, the quantity of each item sold, and each of their sales commission per item along with their total commissions, etc. This detailed report will include different information than the data that will appear on a daily sales report that's focused on comparing customer sales to see which customer provides your company with the greatest profit.
You will have control over the specific data you export for your daily sales reports, and you will also be able to select how that data appears on the reports. This includes pie charts, graphs, and other visual aids to help you analyze the daily data, and you can also incorporate a specific presentation format if you like. If you're new to exporting and reviewing daily sales reports, we recommend that you begin with exporting data that's relevant to your sales team, the items and quantities per item they sold, and customers that bought the most items for the most money. This type of daily sales report is called a Sales Per Representative report, or Sales Per Employee report. 
The reason we recommend this particular daily sales report is because when you gather your entire sales team to review the data, the members of your sales team will naturally feel competitive with one another. Best of all, if the reporting includes your highest-spending customers or customer types, then your sales team will know who to target tomorrow.
HOW TO LEVERAGE DAILY SALES REPORTS DATA
Achieving your sales goals day by day and month after month will not be the result of guesswork. The entire purpose behind generating daily sales reports is to analyze the sales data and leverage it to make informed, data-backed business decisions that will ultimately increase sales.
By analyzing your daily sales reports data, you will be able to accurately evaluate the individual performances of each member of your sales team, and compare those evaluations to your overall sales goals. Similar to competing sprinters who can see the finish line ahead, when you sit down with your sales team, present the raw performance metrics, and highlight the sales goals that the entire team should work towards, you will effectively motivate your sales personnel to sprint faster, or really, to sell more. We touched upon this concept in the last section of this article, but we'll now elaborate.
Evaluating your daily sales data and analyzing the KPIs that are featured on your daily sales reports will enable you to:
• Review the daily summary of your sales
• Evaluate the performance of each member of your sales team
• Identify your most profitable customers
• Target leads that share the core characteristics of your most profitable customers
• Gain insights about purchasing trends and buying decisions in your industry
• Expand your business reach within your respective market
• Offer your current customers more personalization & better service Regularly analyzing your daily sales will create a sense of healthy competition among your sales personnel, as well as establish the importance of employee accountability within your sales team. By transparently revealing these important sales insights to your sales team at meetings, you can effectively encourage your team, and you might even discover that your sales personnel have specific ideas and suggestions to close sales on the sales floor more productively.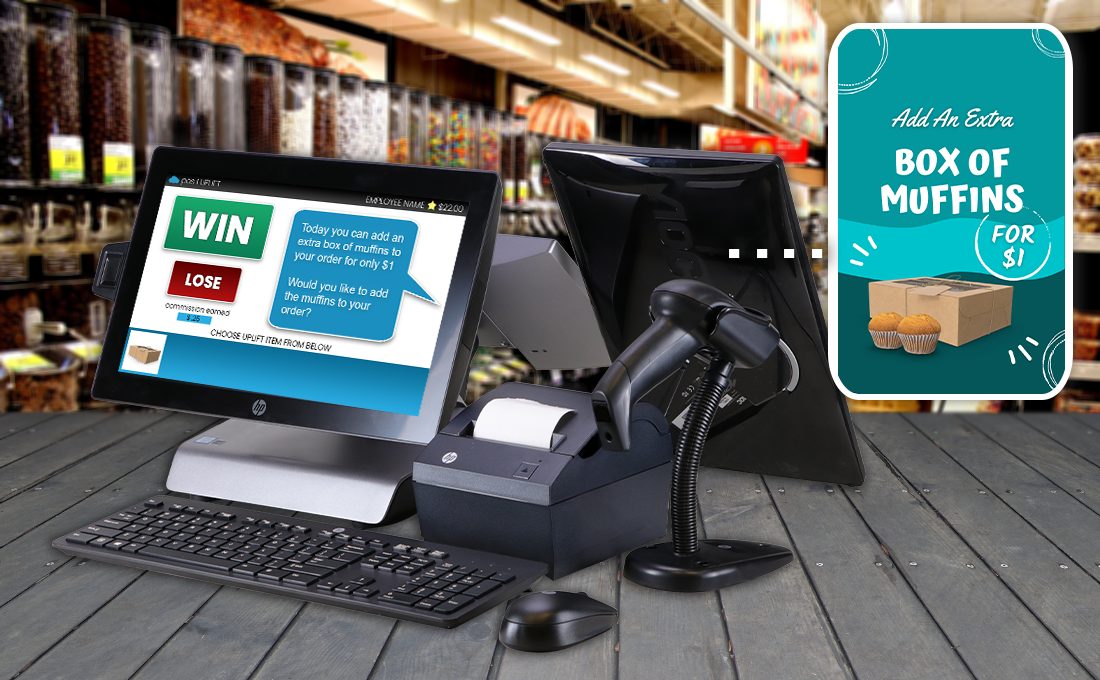 FTX POINT OF SALE SYSTEM
If you're reading this article, you're a retailer with a Point-of-Sale system in place. But what if your current POS and its correlating software dashboard does not make generating daily sales reports easy? The Point-of-Sale system offered by FTx could be the answer you're looking for.
FTx POS collects all of the daily sales data you need to generate relevant reports. Our POS comes fully equipped with reporting automation for daily sales reports, outstanding purchase orders reports, and inventory reports, among many other sales and inventory reports. With FTx, you will be able to monitor and analyze the KPIs of your sales team and encourage your cashiers accordingly.
FTx UPLIFT, SPIFFS, & COMMISSIONS
FTx POS comes with the premium add-on FTx Uplift, a POS software tool that will assist your cashiers with making additional sales during the checkout process. When an item's UPC is scanned at the POS register, a pop-up script will appear on the cashier-facing POS to help the cashier upsell or cross-sell impulse add-on items to your customers.
Because FTx Uplift provides your cashiers with the exact sales pitches to verbalize to customers, they will be able to increase their daily sales, earn more Spiffs, and experience greater enthusiasm for their work.
But how can you, as a retailer, create the Uplift sales scripts that will lead to an increase in daily sales at your business? And how will you review and analyze your FTx daily sales reports? The answers to these questions will be addressed in the next section of this article.
FTX DIRECTOR
FTx Director is the retail software dashboard of FTx POS where users can access daily sales reports among other insightful sales reports and inventory reports. The dashboard interface of FTx Director is streamlined with a column of clickable icons on the left that include Dashboard Home, Pricebook, Inventory, Reports, Maintenance, Loyalty, and Schedules.
Within FTx Director, users can easily assign Spiffs, commissions, and sales incentives per item, as well as customize the Uplift scripts that will appear on the cashier-facing POS displays during the checkout process.
To input Spiffs, commissions, and sales incentives, the user first clicks on the Pricebook within FTx Director. Across the top of the screen, there will be several tabs, one of which is Commissions. Once this tab is clicked, a new screen will appear, which is where the user can enter the exact sales commission information per item, as they see fit.
Once the pertinent commission information has been set up, the user can click on the Reports icon. In the Reports section, there will be several tabs across the top of the screen, one of which is Sales Reports. There, the user will find the commission sales report feature, as well as the daily sales report feature and over a dozen other pre-designed reports. Just be mindful that only the active commissions will appear. To include inactive or expired commissions, simply check or uncheck the "active" box.
FTx offers a 15-minute webinar that demonstrates the straightforward process of entering Spiffs, commissions, and sales incentives into the Commissions tab of FTx Director's Pricebook, which we encourage you to watch. 
The reporting capabilities offered by FTx are outstanding. FTx Director provides accurate, robust reports that can help you make educated, data-backed business decisions that will benefit your sales team's day-to-day sales strategy. 
In addition to generating daily sales reports in FTx Director, you will also be able to generate and analyze a plethora of reports, including but not limited to buydown sales reports, crosstab sales reports, commission sales reports, department sales reports, customer activity reports, hourly sales reports, sales by item reports, item return reports, sales tax reports, and so much more. The rich data garnered from these reports will enable you to make accurate reordering decisions based on sales trends, net profits, and vendor incentives.

As we covered in this article, FTx POS and FTx Uplift work together to provide a powerful strategy to increase daily sales. Our POS is fully customizable, which means that you can customize each screen to support your cashiers' sales efforts and help them achieve their daily sales goals. As we mentioned, Uplift provides your cashiers with the exact phrasing to say to customers to encourage impulse sales during the checkout process.
How Else Can FTx Uplift Help Your Reach Your Daily Sales Goals?
• Create added value for your customers by educating them about money-saving offers
• Design special promotions in the Control Center that automatically trigger discounts when the UPC codes you enter into the Uplift module are scanned at checkout
• Craft sales pitches for your associates that will pop up on the POS when the UPCs you designate are scanned
• Ensure that quality, consistent messages are delivered to all of your customers at each of your retail locationsInterested in finding out what FTx POS Solutions and FTx Uplift can do for you? Contact us to learn more about how our FTx Director dashboard can help you maximize your daily sales no matter what industry your business falls under.